I'm sharing the free woodworking plans for Kristy's bedroom Built-ins starting with the storage bench. This is actually the first of three parts that make up the Queen platform bed with storage. There is also a center section which is a pullout storage trundle. I always make sure I am getting the most out of the spaces I design, and this project is no exception. These plans were custom designs for a very small bedroom where we wanted to utilize every possible inch for storage.
The bench can be used as a stand-alone bench in addition to being a part of the platform bed configuration.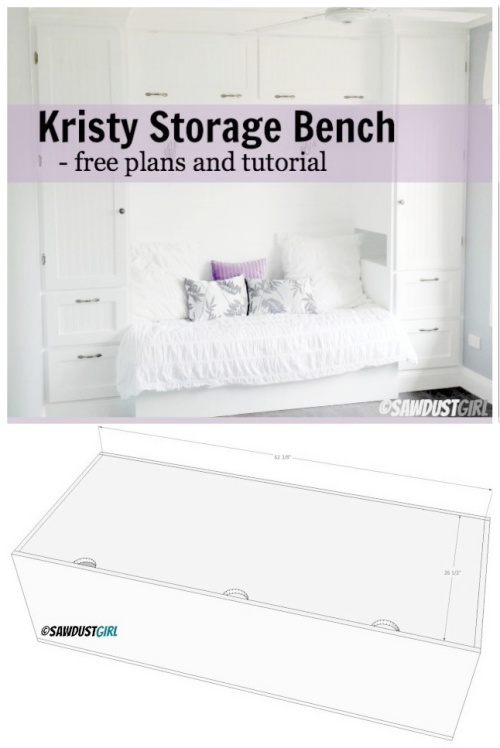 The overall dimensions of the finished bench are: 18″ high, 63 7/8″ wide and 28″ deep.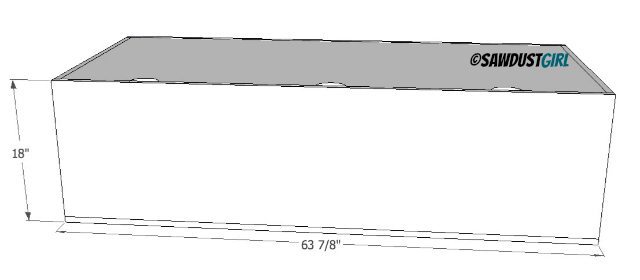 Material List
What you'll need:
2 1/2 sheets of 3/4″ material, either MDF or Plywood.
1 3/4″ wood screws
or 1 1/4″ pocket hole screws
wood glue
drill/driver
Cut List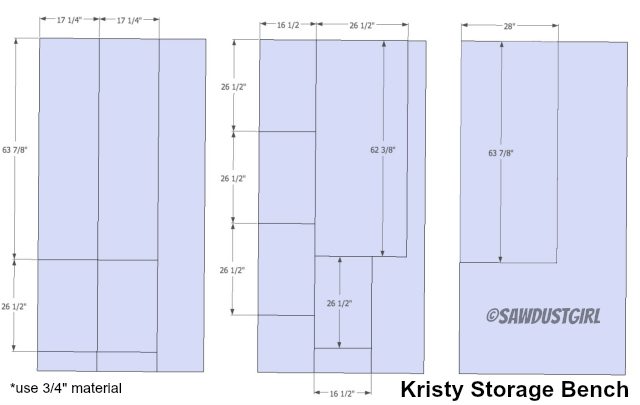 Assembly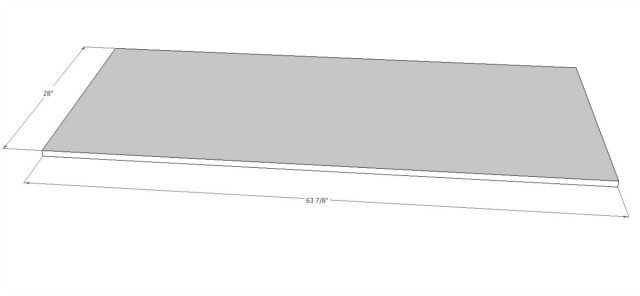 Step 1
Use glue and screws to attach your two long sides to the bottom.  You can either use pocket holes or drive 1 3/4″ screws up through the bottom. If you're using pocket hole screws, drive them all in from the inside of the box. This way, you won't have any screw holes to plug or fill on your bench front or back.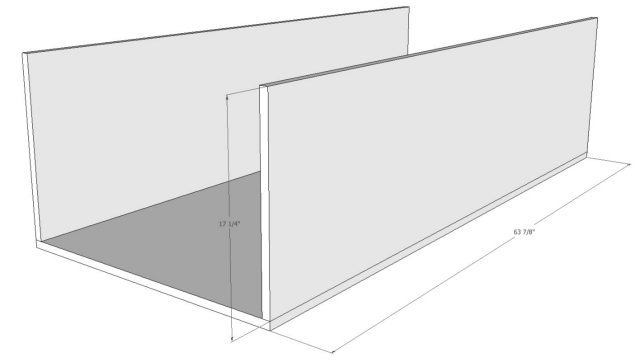 Step 2
Attach the two 17 1/4″ ends. Secure with glue and pocket hole screws from the inside of the box. You will have 3 per side on each end.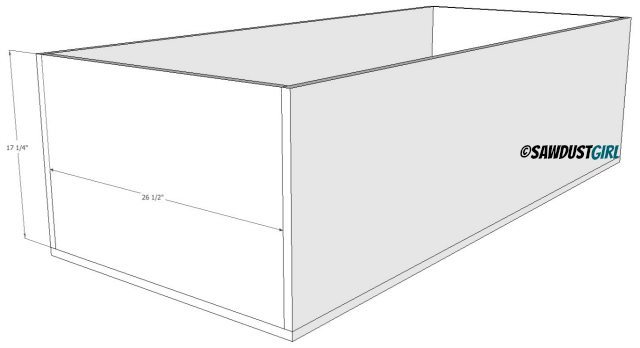 Step 3
Secure the dividers with glue and pocket hole screws.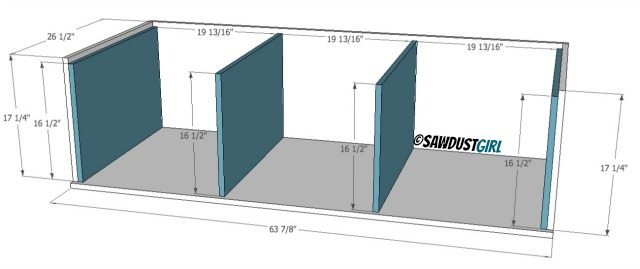 The dividers are 3/4″ shorter than the sides and ends creating support for the bench top.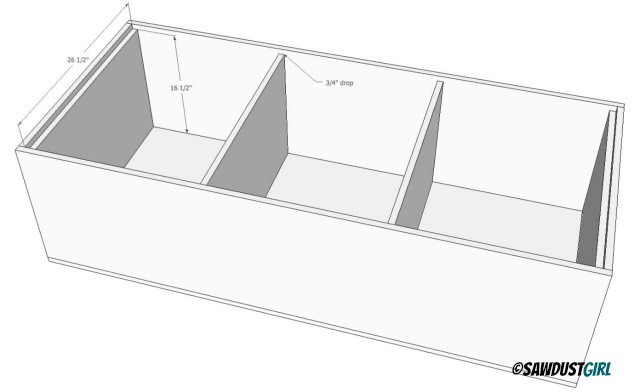 Step 4
Cut handholds into your top, so you have a way to open it without needing to attach handles. That would be uncomfortable to sit on!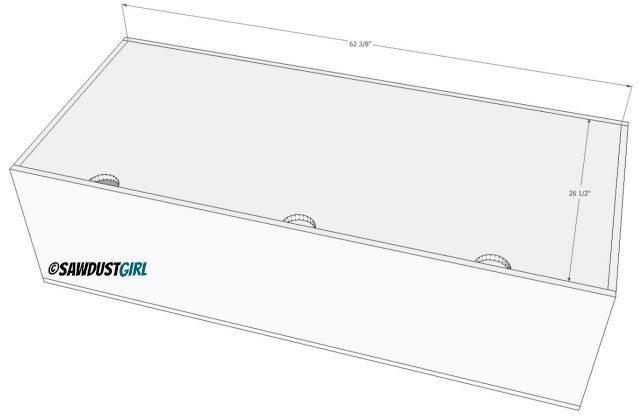 Step 5
Secure the lid with hinges that keep it from slamming shut.
Step 6
Add decorative molding to the front. Kristy's bed sits against the front of her bench currently, so we didn't add trim, but if she ever changes this bedroom to a playroom where she would want the reading nook set up, she could easily add some trim to trick out the front of the bench.
Step 7
Paint and enjoy as is! Or, click here to get the rest of Kristy plans: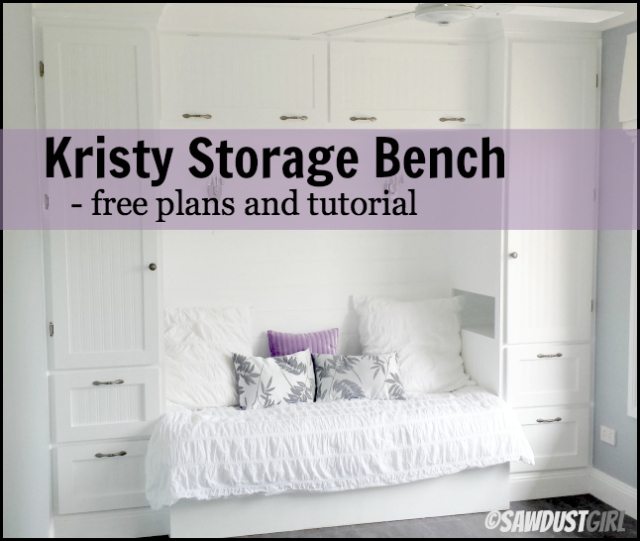 You can also get my Cabinet Building 101 eBook.  All the information in one place that you can download and keep on hand!
$9.99Add to cart