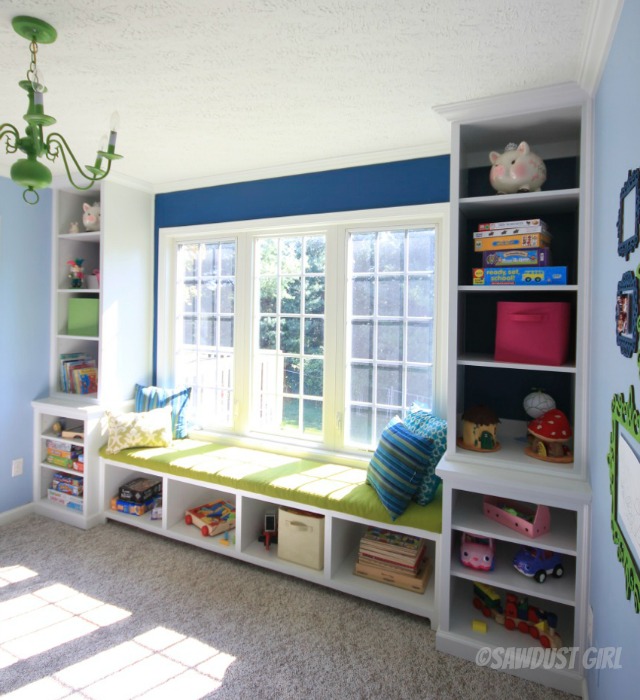 It's been a long windy road, but Robin's playroom built-ins are complete! If you're just tuning in to Robin's Sawdust Diaries, catch up on what you missed here: Part 1, Part 2, Part 3, and Part 4. You can also get the free plans for the entire "Robin Collection"! Links are at the bottom of this post.
Robin's Playroom Built-ins – Finale!!
Sandra sent us the upper bookshelf plans and I'd like to say that we were old pros by this point, but we weren't. Once we completed building the bookcases, I thought we were in the final stretch. Everything was primed and painted. Installation into the walls was fairly easy but who knew that the finishing details would be so time consuming: touch up paint, then caulking – holy gravy – caulking. Caulking took me an entire day. I used a caulk gun, had little scrapper tools, a damp rag. I was all set. Of course, when I tried to smooth the caulk, I managed to get it on my beautiful, newly painted dark blue walls! Argh! More touch-up paint needed!
But then something crazy happened! I was done. I may have done a happy dance. My husband wandered in and said "Huh. It looks like they are built-in. Like they are meant to be here!" I think he was a bit impressed with all my work! 😉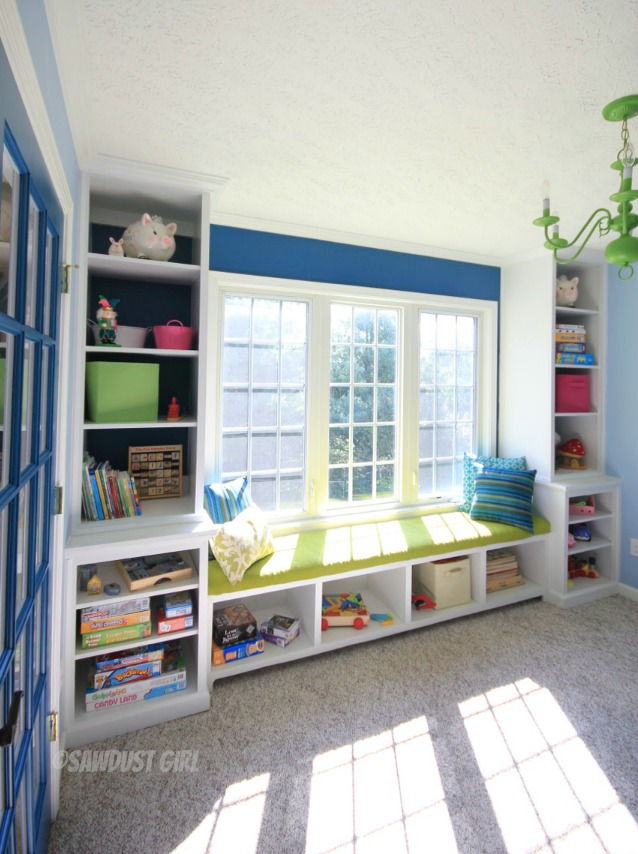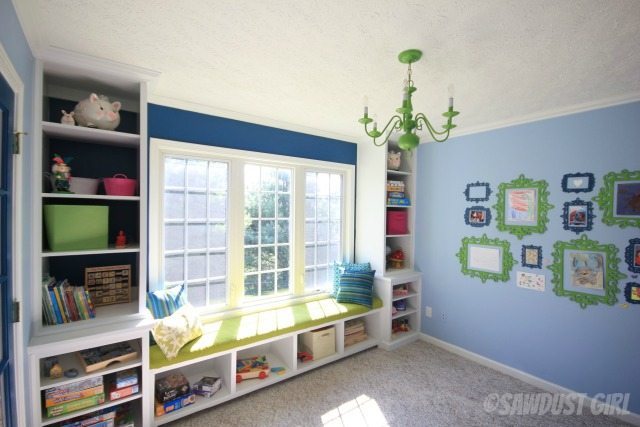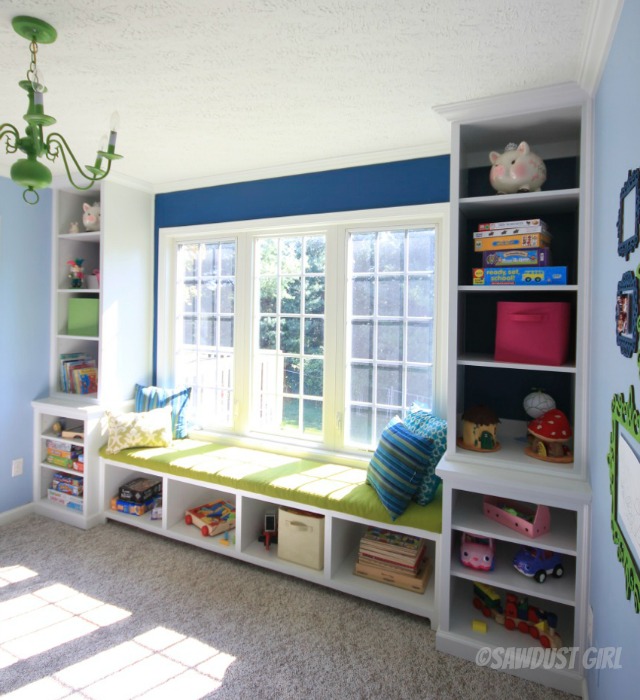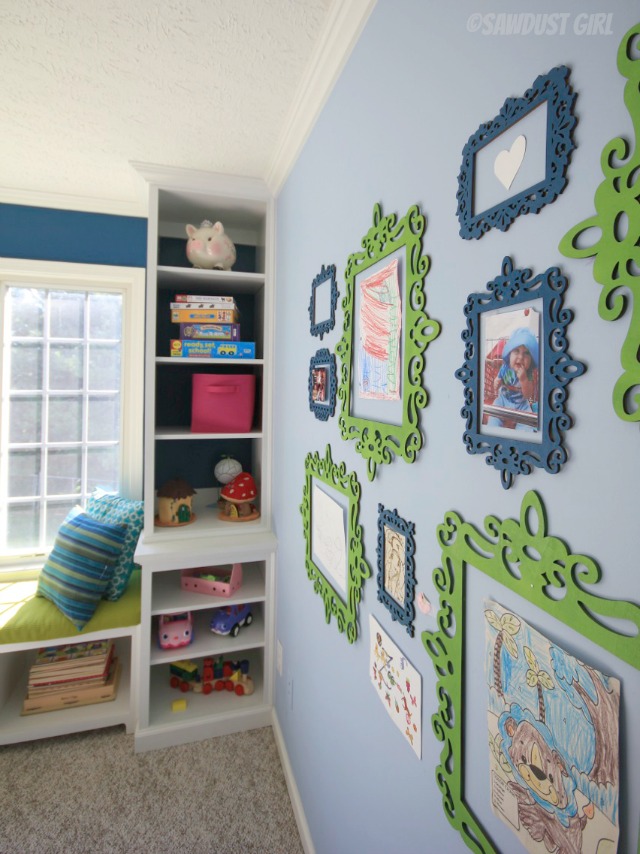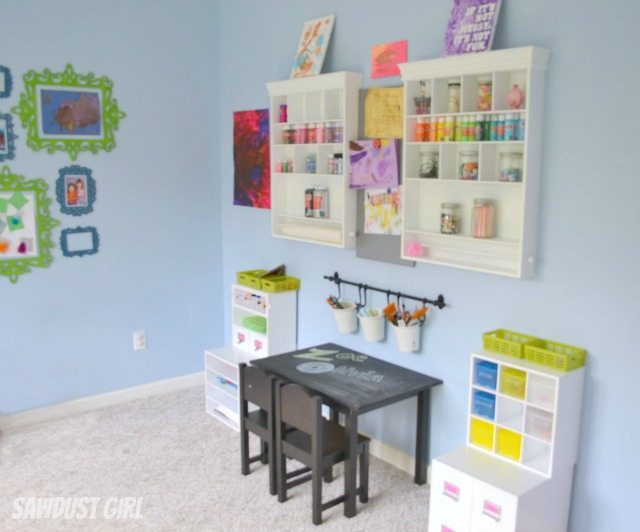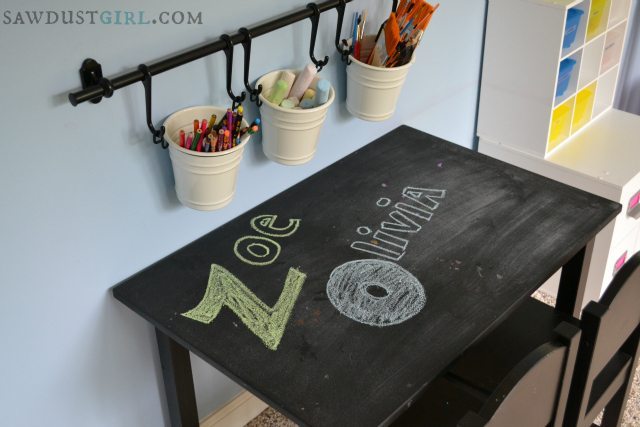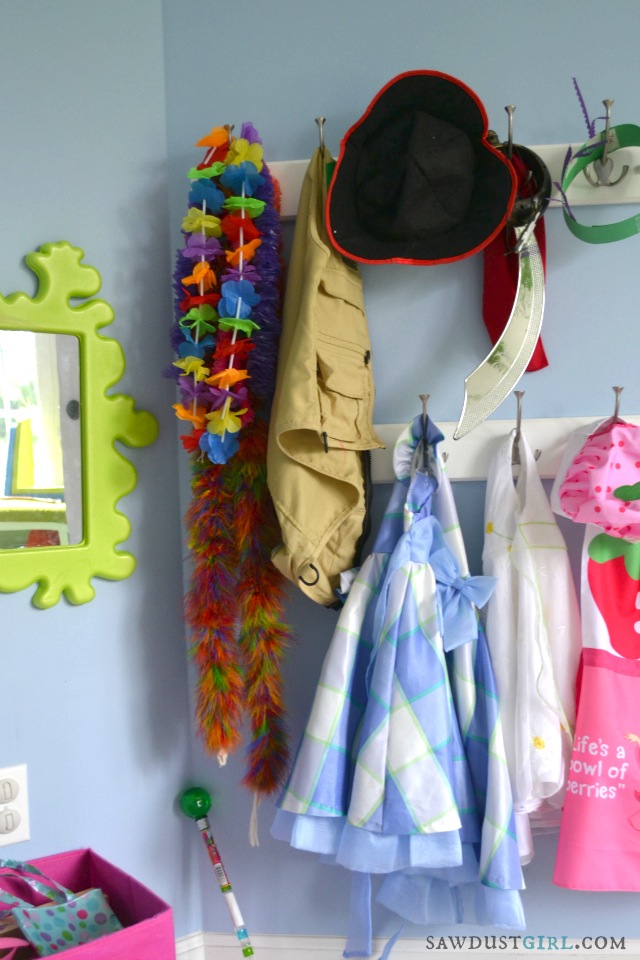 Within an hour of opening the doors to the girls – they had the place looking like this!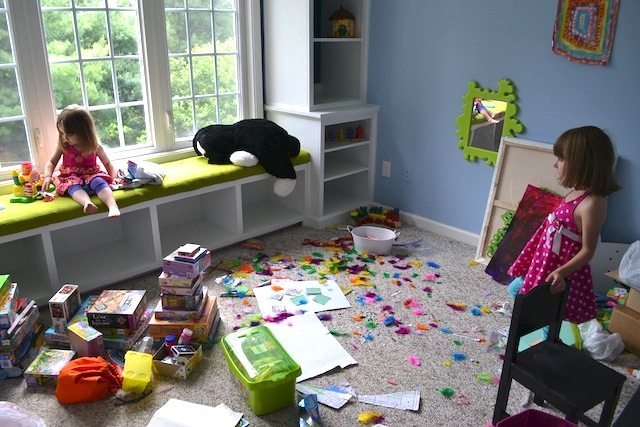 Some here are my overall lessons learned:
Know your strengths. Luckily my husband and I make a great team. I learned I don't enjoy the carpentry part, but he does. I enjoy the design, painting, finishing, decorating part – he couldn't care less.
Sanding! Next time I will sand everything within an inch of its life!
It isn't perfect. No way close. Next time we'll do better, but we're pretty proud for our first time.
Either be OK with the lengthy time involved for our working family with small children, or take off two weeks from work and knock the project out.
There will be another project. It might be quite some time, but once you have created something like this – there is no going back.
Get the free plans for the "Robin Collection" built-ins here: