I had a chance to meet one of my Sawdust Diary clients a couple weeks ago to view her complete project and photograph her room.  I'm super excited to share Robin's Built-ins she and husband built in their fun playroom for their two cute little girls.
This is where we started and this is Robin's Sawdust Diary: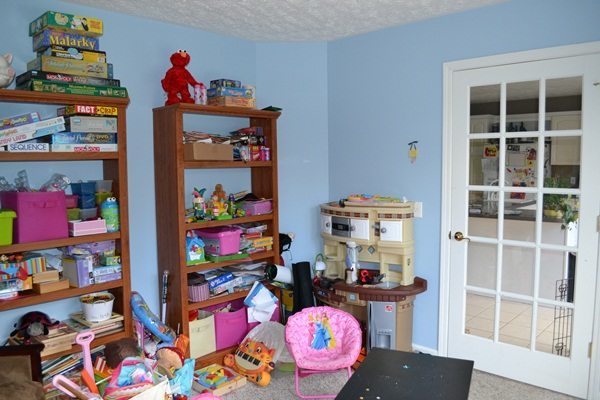 Getting Started
We moved into our house about a year ago. We bought it because it was move-in ready, and we didn't need to do anything to it. So what does that mean? Of course, that means that I now have a list a mile long on my house to-do list!
One of our favorite features of our house is the 11'x11' room off the kitchen. With a 5-year-old and a 2-year-old, this was going to be the perfect playroom!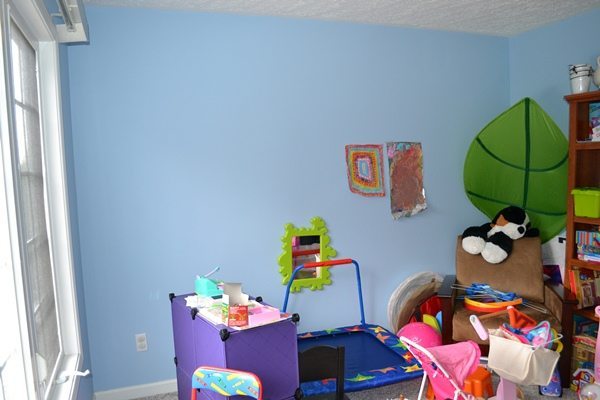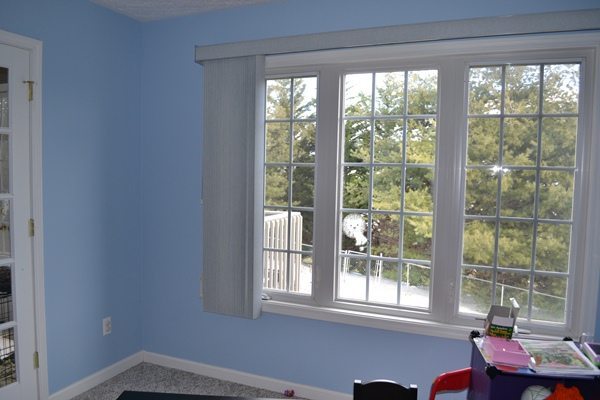 So for month – months! – I have been dreaming of organization and storage.
So for at least two months I sat there and visited websites and hardware stores and IKEA. But after months of researching and planning and struggling to find an answer, I realized that off-the-shelf or semi-custom just wasn't going to cut it.  My walls widths were not standard and I just didn't want to half-ass my project. I wanted it to be nice, professional, and something that would last us years.
I had been admiring Sandra's website and her drool-worthy cabinetry.  Who was this awe-inspiring woman who managed to build an entire master bedroom closet herself (don't you just love her video that shows her lifting those heavy beasts into place??  Talk about girl power!).
So one random post I read mentioned DIY Coaching. And I just hit the email button and told her I was interested. She emailed me back immediately and we talked about expectations and costs.  I talked to my husband – he gave me the "whatever makes you happy" line. I knew I was golden!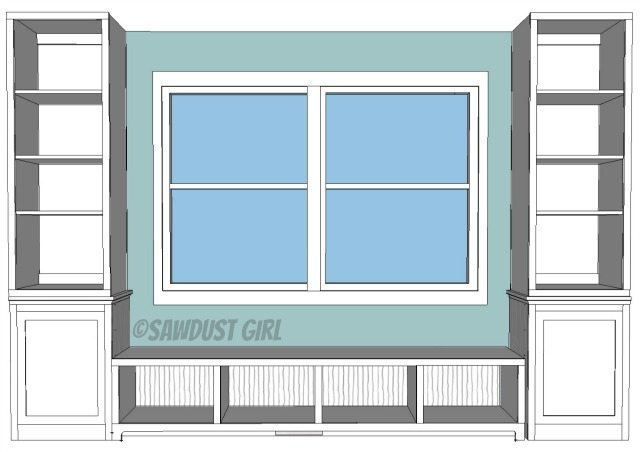 Planning
Sandra and I connected pretty quickly over Skype and she surveyed my room and watched me measure. Within a day she had my plans drawn up. Essentially the plan was to build a window bench first, then come in with some bookshelves on the sides. I was so ready to get this thing started, and then…
Life got in the way.
My husband and I work full time and with our two little ones time is the most precious commodity we don't have very much of these days. So a few days, then a couple weeks dragged on.
Finally the hubs found time on a weekend to purchase our wood. He gave the cut sheet to the guy, went shopping, came back and inspected the guy's work. All looked well on the few spot checks and my man tipped the guy a nice $20.
So then another week flew by.  Saturday shows up and we are ready!  We get the sawhorses out, we set the girls up with a good snack and playroom full of toys. Since we live in Virginia mountains, we needed to use a little room heater in the garage to keep us from having to use heavy parkas!
The hubs wanted to dive right in, but I said that is what we always do. Let's do this right – let's measure every piece. And thank goodness. We ended up noting about 10 pieces of wood that were cut short. One was WAY off – ½ inch.  Some were like 1/8 inch off.  We could have worked with it, but hey – we tipped the guy $20!!  I wanted my money's worth.  (Should I be embarrassed right now??)
So hubs went to the store while I did mommy chores.  There went Saturday!
Read on:  Part 2