The Saga Continues.  Continuing with Robin's Sawdust Diaries, catch up on what you missed here: Part 1, Part 2, Part 3.
So by now many weeks have passed since we started the playroom built-in project. As in, we are now in a new season. While this means no parkas and heater in the garage while woodworking, it does mean that this project feels like we will never be done.  My husband and I managed to haul the thing inside the house and push and pull it into the sweet spot directly under the window.
By this point in the game I was pretty much hands-off in the carpentry world. This project made me realize that I love the design phase and the decorating phase, but am perfectly happy to leave the actual building to my husband.
So the hubs pretty much breezed through the building of the bases part.  It was very similar building the window seat – he built the shell, made sure everything was square, added some cleats, and built the faceframe.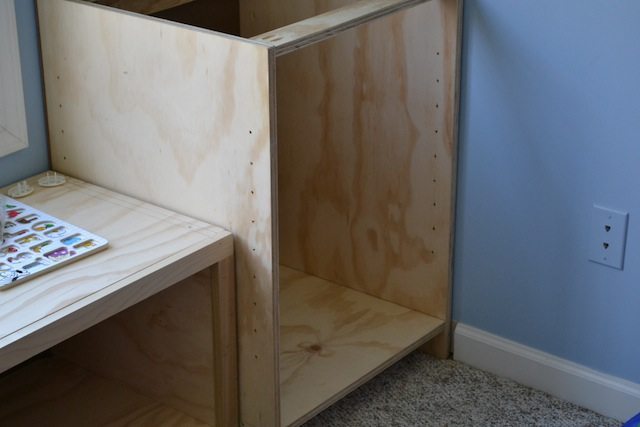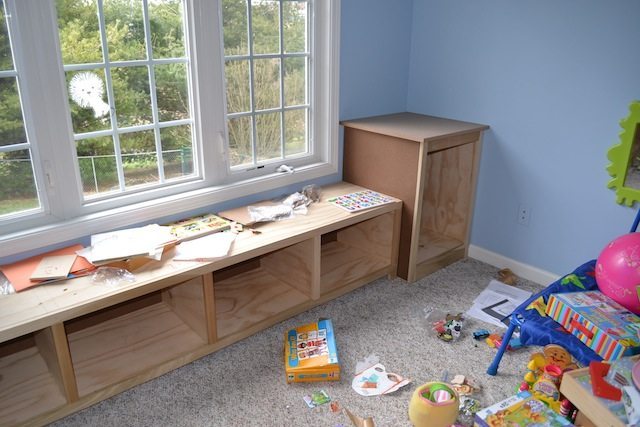 I chose a very small crown molding to put along the edges of the base top (as I like to tell my husband "more molding is always better!"). Sandra gave me the option to overhang it a bit, but I liked it flush with the top. The hubs said this was the piece that he should have spent as much time as possible because it is so visible. Any issues (and there were a couple) were super visible. Luckily, I took a spin with the sander and all know caulk can hide a multiple of sins!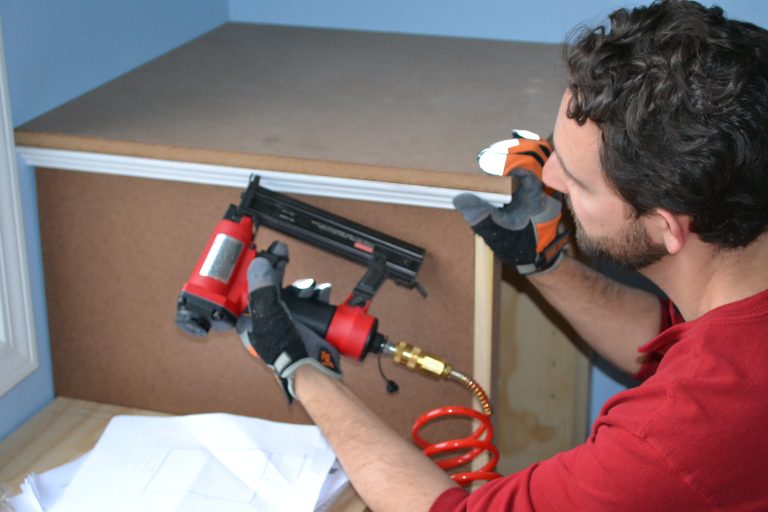 So the next steps are to prime and paint, and then build the upper bookshelves. We will still have to relocate an electrical outlet on both side walls.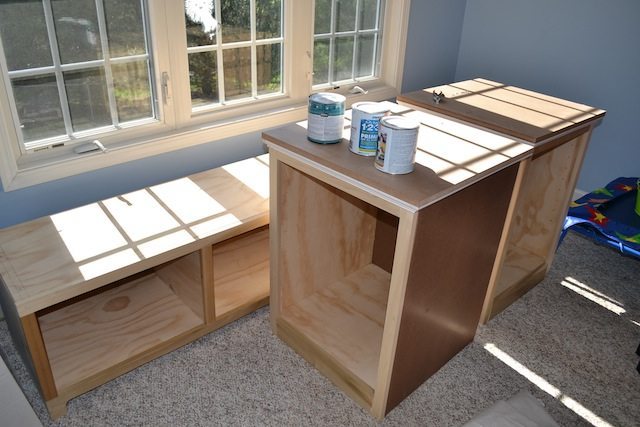 Next up is Robin's Reveal!