Let's screw something! Continuing with Robin's project.  If you missed part 1, catch up before reading on!
Sunday was a success!  We made it to Step 5 in our Sandra Plan. But not without a quick text and phone call to Sandra.
First we pulled our window seat's bottom piece and marked up each place where the vertical pieces would attach. This was easy! I can work a tape measure no problem. We got the girls involved in some measuring and the gluing of the vertical boards in place.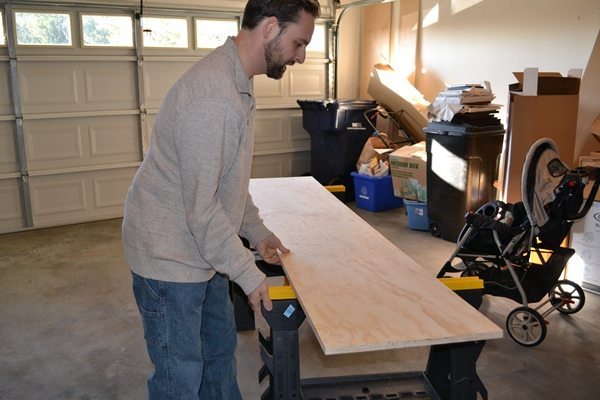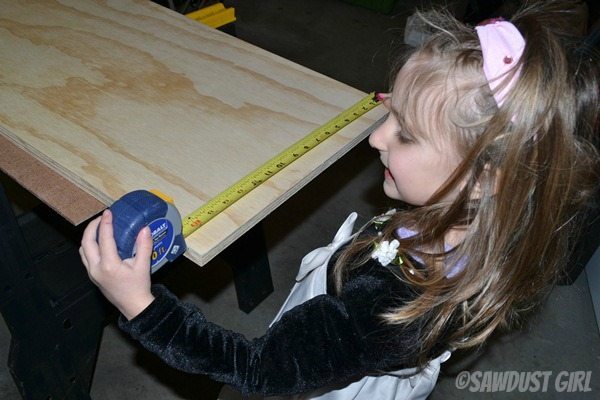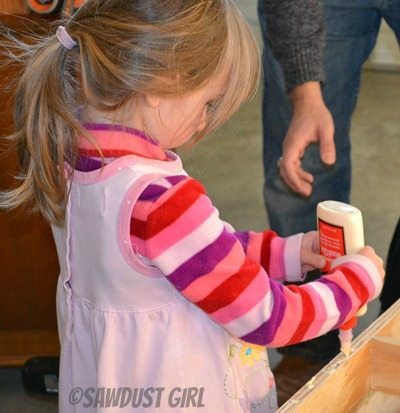 The hardest part was figuring out how to get the vertical pieces affixed to the horizontal piece. You can't drill up, so we knew we had to place the horizontal piece up in the air, and use the vertical boards to support it.  That way we could drill the screws down into the boards. So after a little bit of debating which way would work (Sandra had suggested nailing the boards to keep them in place, but our nails were too big. We did not want to go back to the hardware store at this point), I ended up holding the vertical boards, while the hubs drilled. We did this for all five vertical pieces.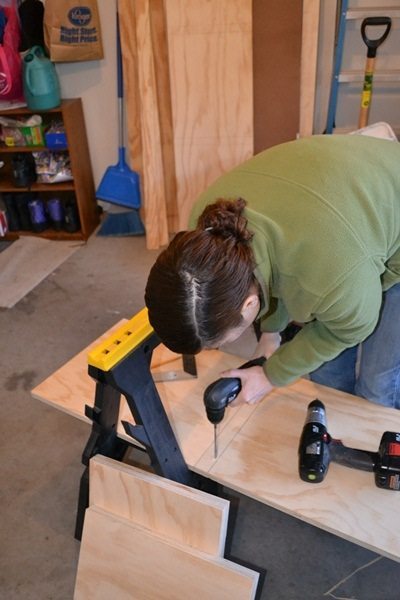 At this point, I had another appointment with a friend, so the hubs took over solo. By the time I got back a few hours later, he had affixed the top piece (the actual seat) to the vertical pieces and the cleats to the back.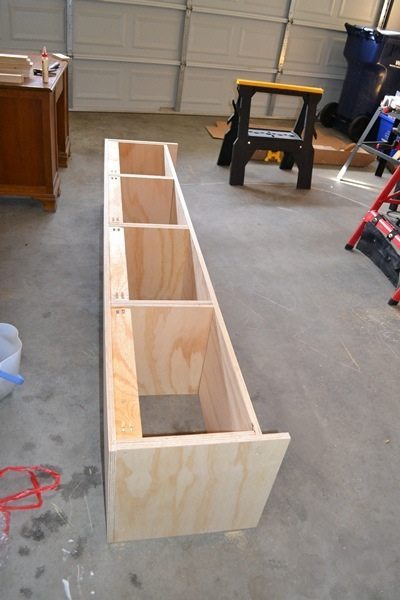 Great progress for one day!
Robin's Sawdust Diaries, Next up Part 3.