Let's get this house tour started! Enter through the front door and you're in the "Entry". It's a little hallway that opens up into the living room at the end. To the right is the library.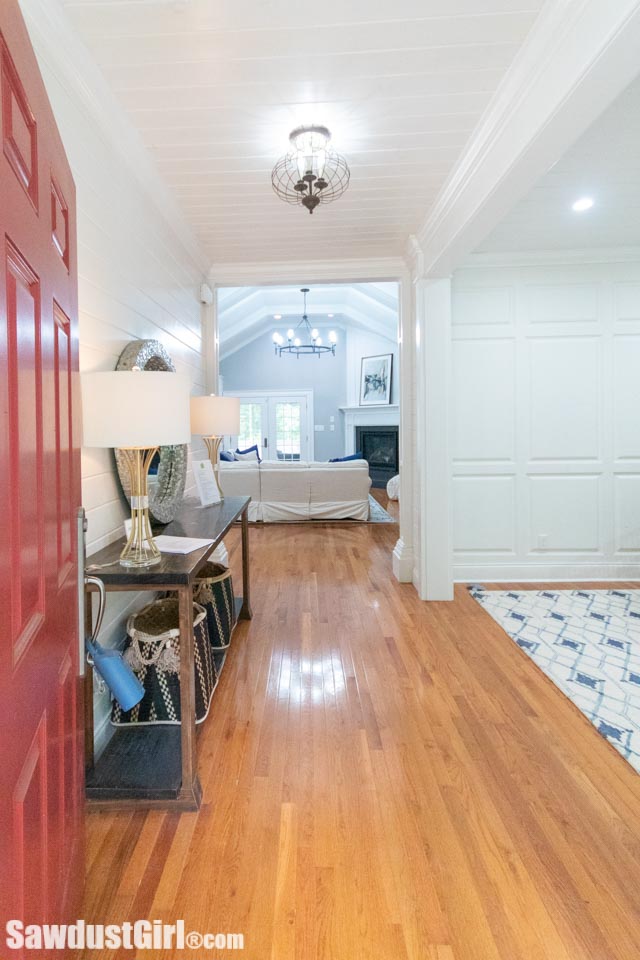 Entry
When we bought this house, the library was more closed off from the entry hallway. There was just a doorway into the small room. (This is the best "before" photo I can find and we'll cover the X drawn over the coat closet in another post.)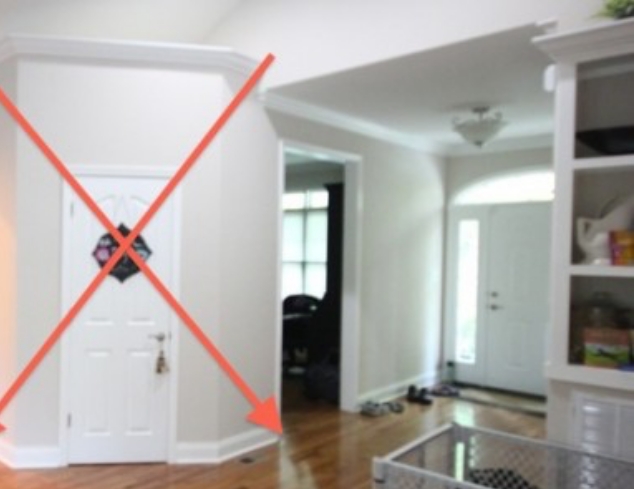 I opened up the library to the entry so now both spaces feel more open, if not bigger. The entry is also much brighter now from the natural light from the library window.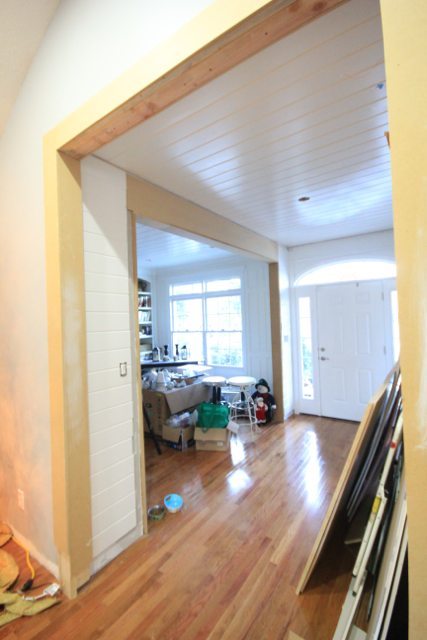 After expanding the entrance into the library, I trimmed everything out – to the hilt. I installed V-Groove Wood Planks on the entry ceiling and the wall opposite the library. I also built up some bulky trim on the doorways to the entry from the living room as well as into the library.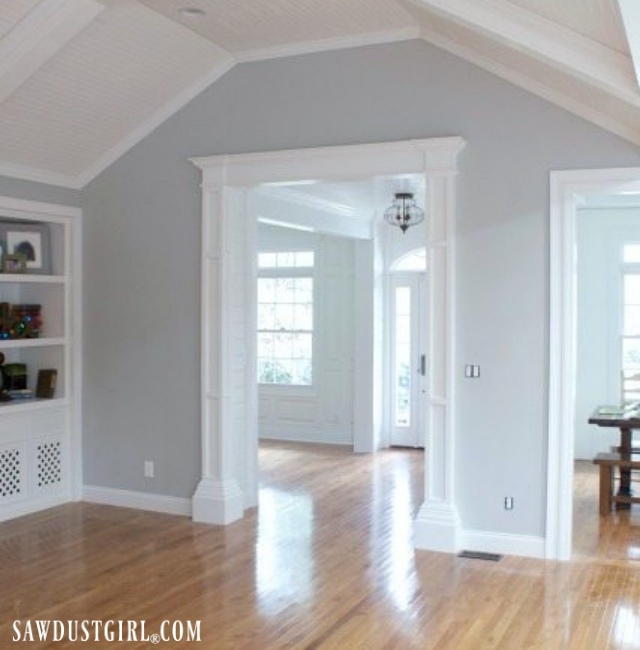 Library
Inside the library, I also planked the ceiling, applied wainscoting on the walls and built a full wall of arched bookcases.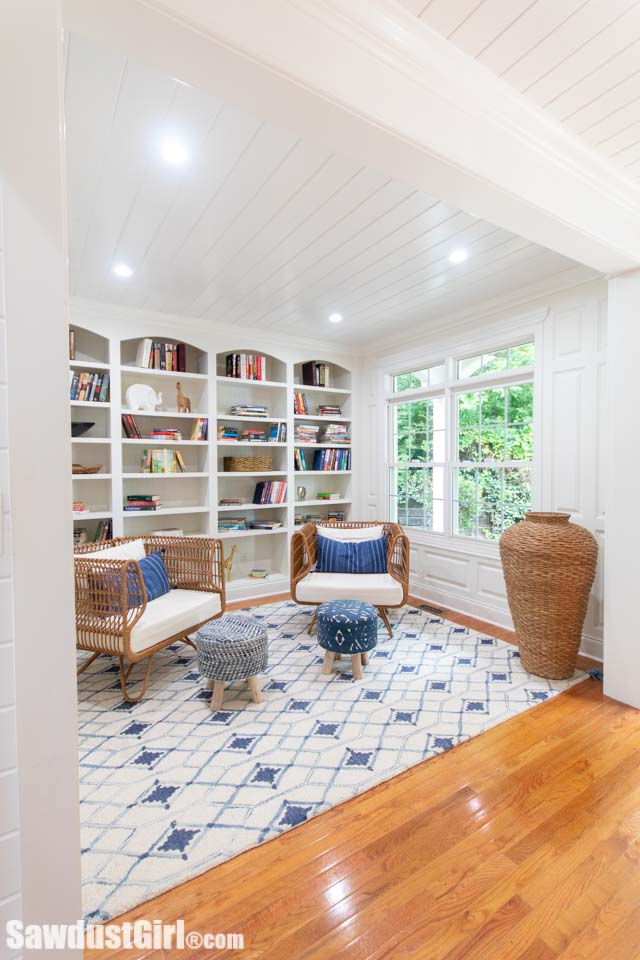 Yes, I do have all the dimensions and full plans for these built-in bookcases. 🙂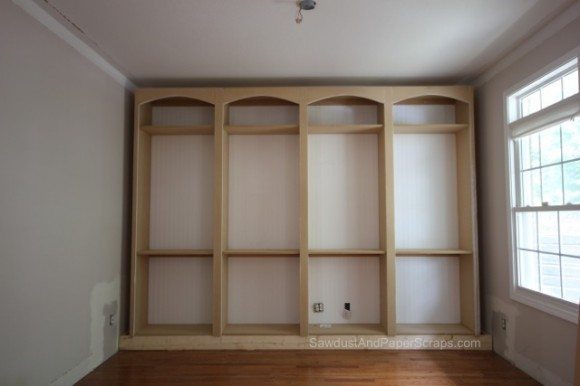 Isn't it amazing how trim and paint transforms everything?!!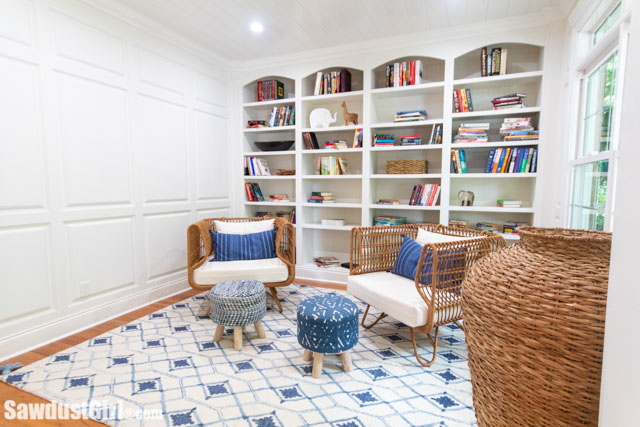 Back in the entry hallway, there was originally another door, opposite the library, leading into the dining room. (Super buggy thing was these two doorways were neither the same height, width or placed exactly opposite each other.) I closed off the dining room doorway completely and planked that wall.
I like having that whole wall for storage. I built a simple console table for that space but there's lots of potential for decor and/or storage.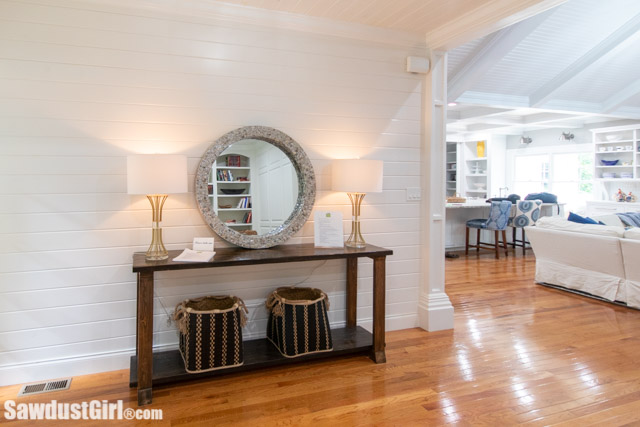 The dining room entrance is now open to the living room and kitchen. Of course, I first had to remove the wall between the kitchen and living room to allow for that to happen. I'll share those three rooms in the next post…later this week.
See you soon!