It's been an 8 year journey, and now, finally, my Maryville house is finished, staged and on the market! And we're still alive!! Our goal was to get the house on the market by June. Julie and I worked feverishly for weeks on end to make it. We did push back the "video/photo shoot" — twice. But, by pulling a few almost all-nighters, we got it done for the third scheduled shoot– on May 31!
This is the video created for the listing by the amazing photographer/videographer, Andrew. (His photos are also WAY better than mine but I'll show you mine anyway…)
The fact that we got it done is truly an amazing feet, considering we ended up completely redoing the master bathroom. I'll tell you more about it when we get to that part of my House Tour. What I will tell you now is that looked like THIS just two days before the shoot.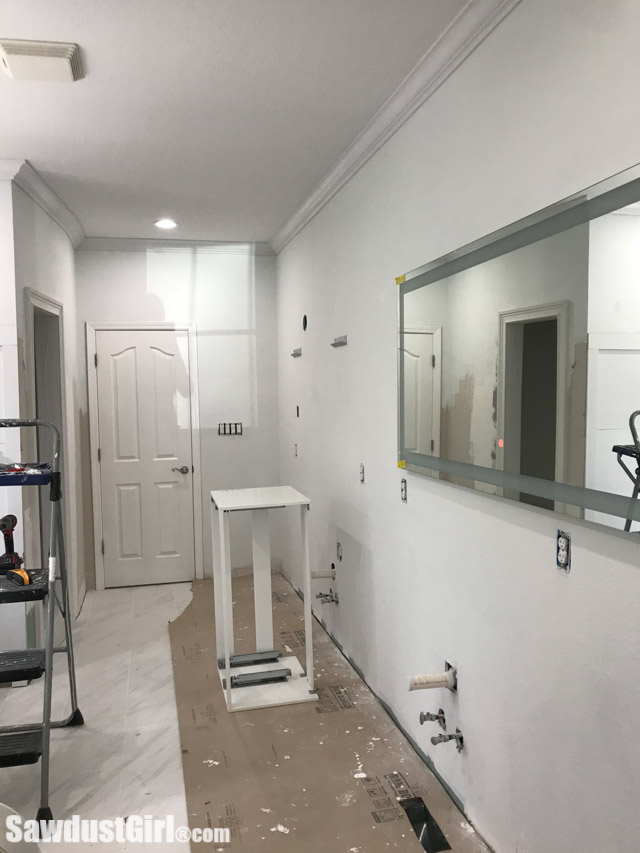 And what it looked like two days later! This project nearly killed me! Julie, on the other hand, thrives on frenzied, chaotic schedules like this. So she survived just fine. Thank goodness for her help through these past few months!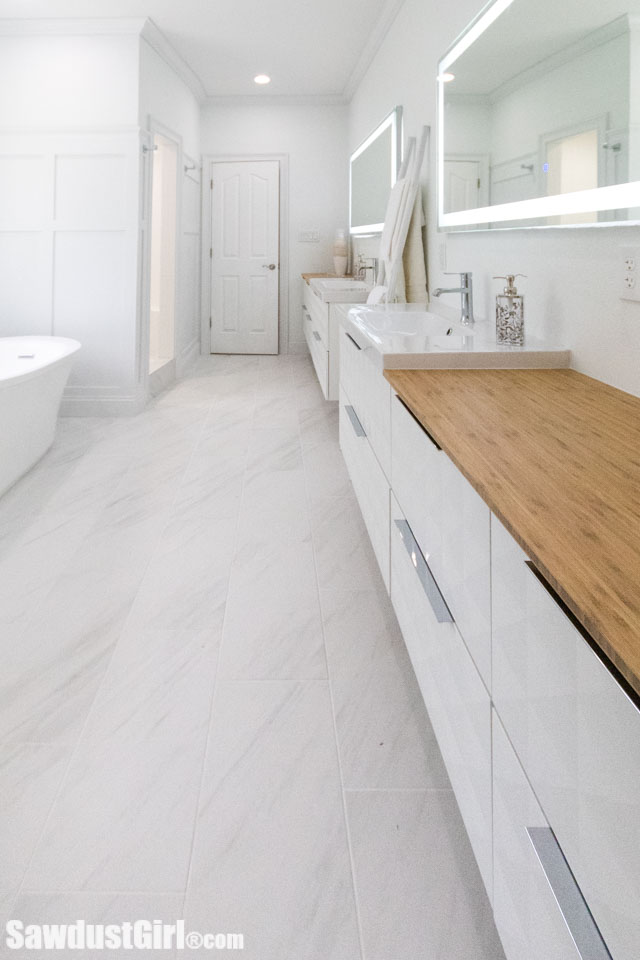 Andrew was scheduled to arrive at 1 pm and we were still frantically working when he arrived. Luckily he started outside with the drone footage. Then we sent him upstairs, then downstairs– while we cleaned up the main floor that we had literally just finished that morning. I literally painted the entire master closet with two coats of fresh paint that morning!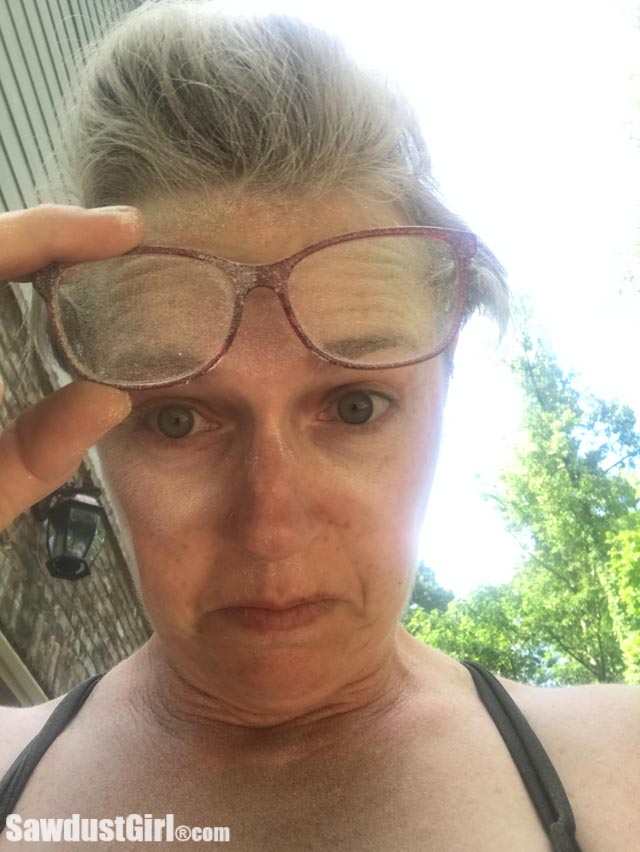 Penny and her daughter, Jess, arrived at 9 and 10. While I painted the closet, Julie went and rented a U-haul trailer so we could clear out ALL the stuff we had accumulated for staging — that we weren't using.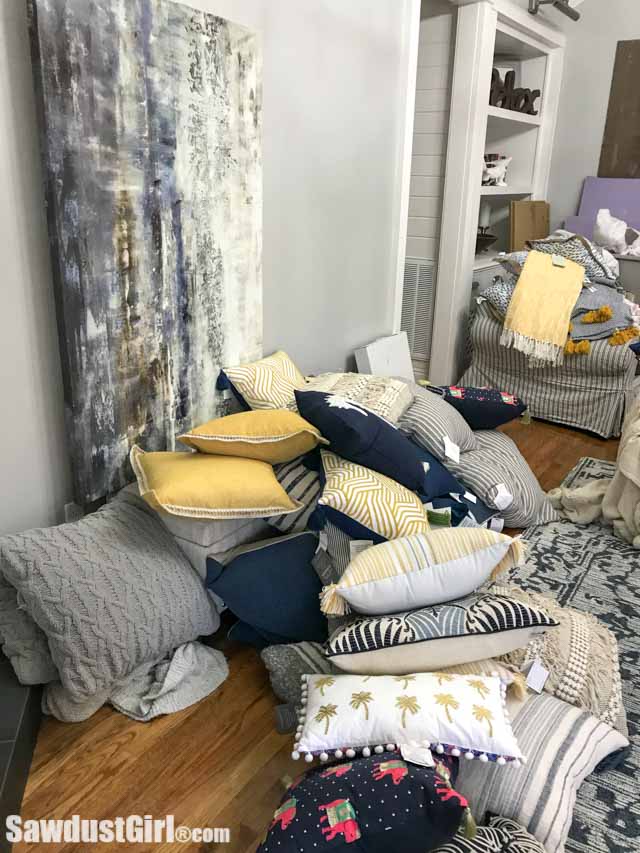 Penny and Jess cleaned and staged the rooms that were done while Julie re-installed drawer pulls and I ran around like a crazy person doing who even remembers what!
I can hardly believe what we accomplished. And I am still exhausted! Once we were completely done, we had to get out and stay out for several hours. So Andrew could get his footage — uninterrupted. It was about 4 pm and neither Julie nor I had eaten anything yet. We celebrated with a bunch of comfort food and a couple martinis each. (Not Penny as she was driving.) It wasn't until we left the restaurant that I saw…what I looked like. (FYI – I also had just had 2 martinis.)
I'm barely recovered from being physically and mentally exhausted from the renovating marathon we just ran. I have a ton of photos to share with you, along with the "before" photos of the spaces. Until I push those out, you can at least see the finished spaces in the listing. (And these teasers!)
In addition to it being super difficult, physically and mentally, working in that kind of crazy rushed way sucks because it doesn't allow me to capture and share the experience here, with you. But, now that I'm done sleeping all day, ever day and then walking around like a zombie…I'll catch you up to where I am now. Which is in the new to us (weirdly configured with stinky kitchen cabinets and literally 26 light switches per room) house.
See ya soon!