Even though most of Richwood wasn't finished until we were ready to move, we've been able to enjoy our kitchen area for a couple years. It's been mostly done and functional for a long, long time. Madison and Wes gave me a little crap about it because it took me about five years to put on the doors and drawer fronts. I know, I know, but it just wasn't important for the functionality of the kitchen and there were a lot of other things I needed to work on.
The dining room was one of the few things that I actually, completely, wholly finished while we lived here. We got to enjoy it for several years, and it was an awesome place to hold our game nights. I can't wait to get an actual eating space set up in our new house, too.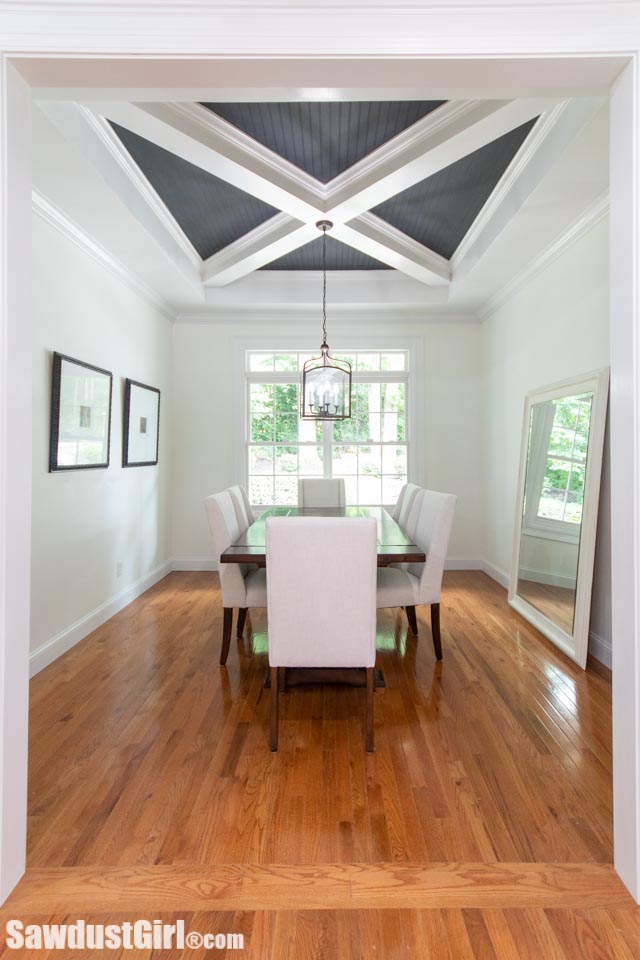 Dining Room
The dining room didn't change a whole lot. I created this wide doorway, opening it up to the kitchen/living room and closed the two small doors on the left and right walls. The ceiling was coffered but I added the beaded board and center beams that create an X. I wanted something unique!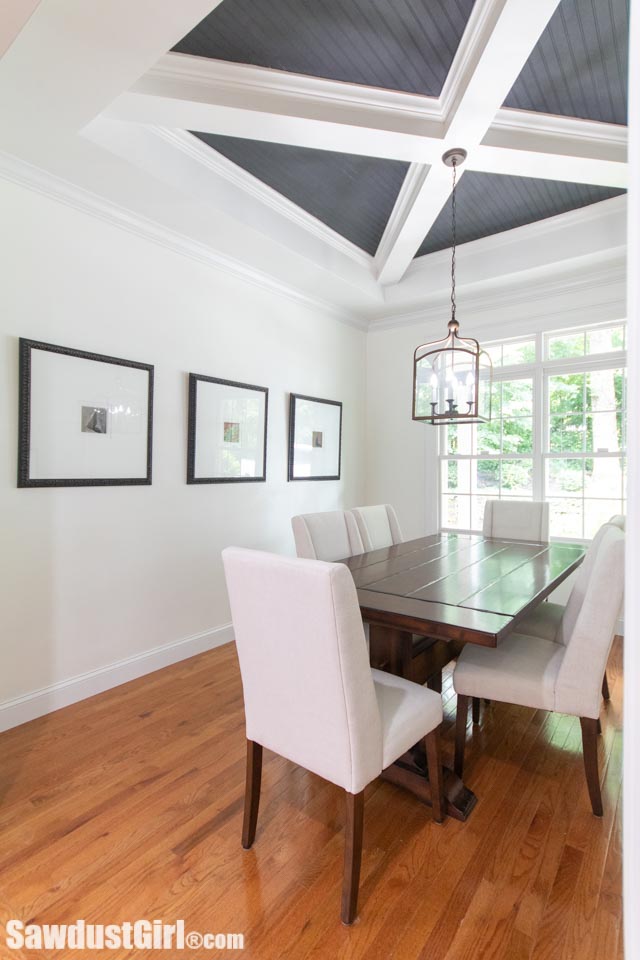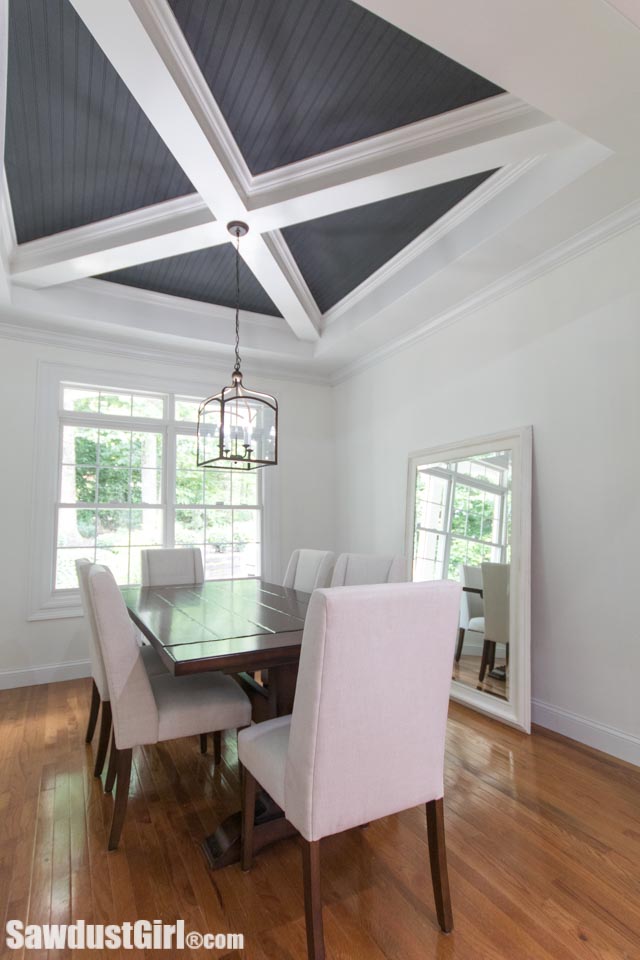 Just for reference, the dining room is to the right in the below picture. The kitchen is directly behind the sofa. You can see a portion of one of the counter stools.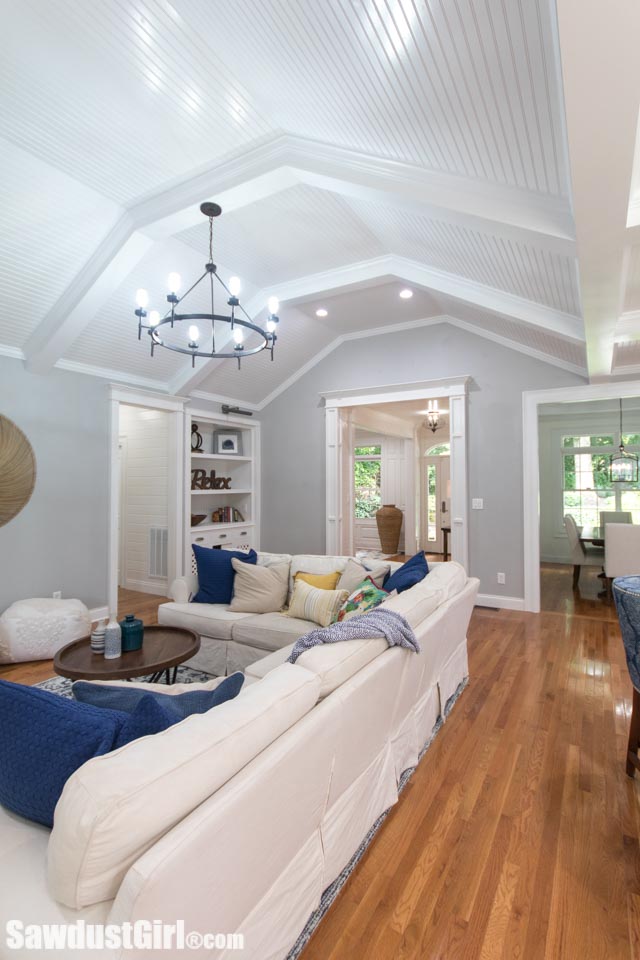 Kitchen
I shared a lot of photos in the kitchen reveal post, so I won't bog down this post with a ton more. This kitchen was an amazing addition to our house, and we got a ton of use out of it. As I start to remodel our next house, I'm definitely going to use some of these ideas again–from now on, I'm always having at least two sinks and two dishwashers. It helps the kitchen feels more spacious because everyone isn't crowded in together.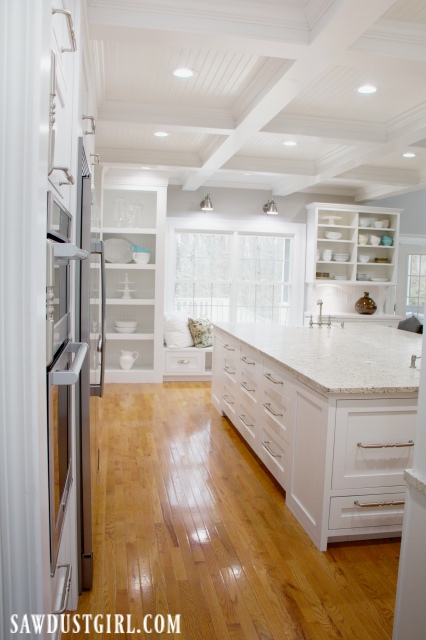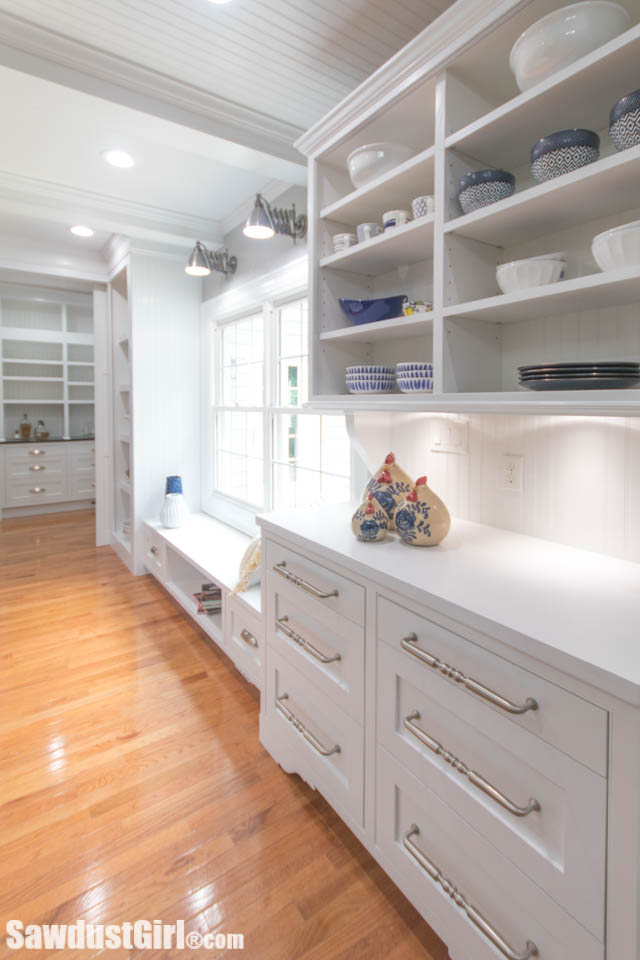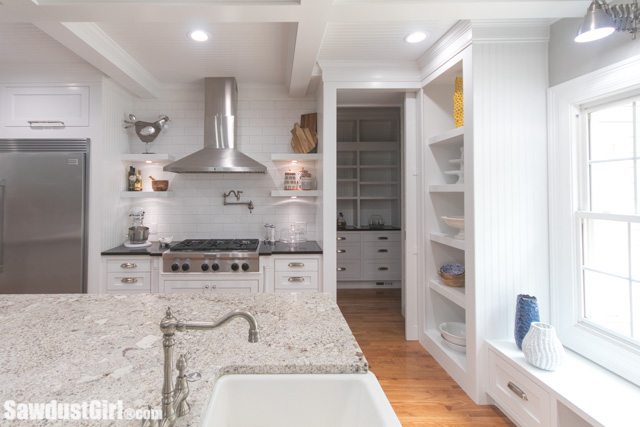 There are plenty of cool functional features in the kitchen like: lift-up/stay-open doors, integrated dishwasher panels, sliding doors, and hidden doors. (Yep, I finally got those doors on!) You can see lots more pictures in the kitchen reveal post.
Pantry
When I built this pantry, Wes had just started his journey into becoming a connoisseur of wine and "brown juice". I thought I'd surprise him with a little "wine bar" (since he was out of town and knew nothing about the whole pantry demo and rebuild). He quickly outgrew this little wine bar. I'm excited to build a "wine cellar" (or something cool like that) for him in our next house!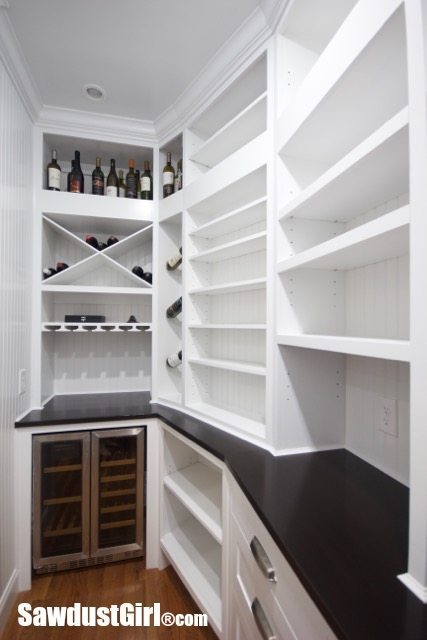 Other than the adult drink storage, the plentiful food storage served us well. We never once wished for more food storage space. Wes really misses this pantry.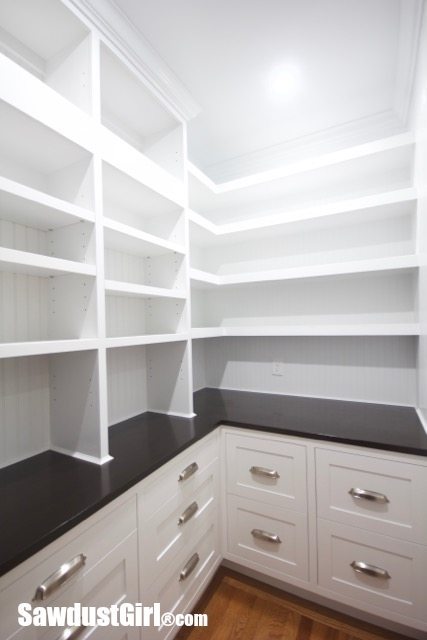 Screened in Porch
Another space we're gotten a lot of enjoyment out of is the screened in porch which is located outside the living room/kitchen.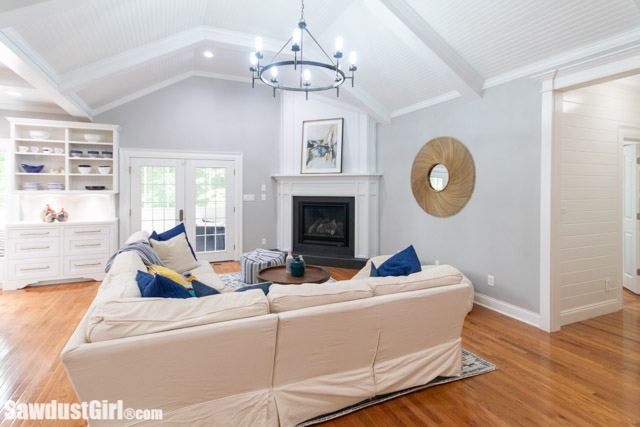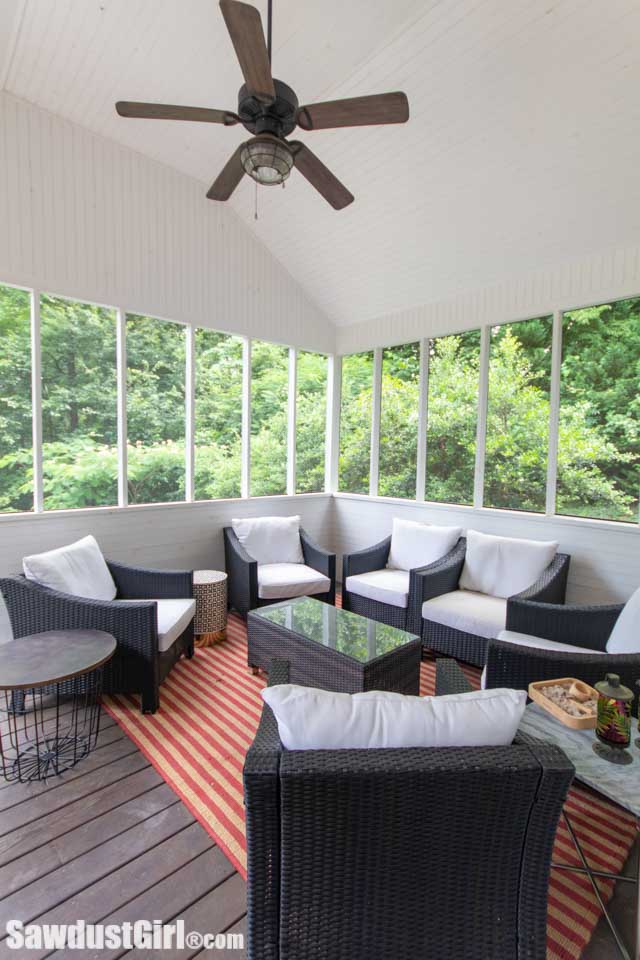 Our new house doesn't have a screened in porch and that's a feature we're going to miss (for a while). There are bugs here in East TN. We keep wanting to hang out outside, but Madison gets eaten up. I don't think it's too bad, but she must be our bug shield–they're too busy biting her to bother with the rest of us. We'll have to plan that in to our future renovation/addition…in addition to all the other — many, many other things.