Another room is finished and I LOOOOVE it! And because I'm so excited to get moved out to our new property, I don't even care that it's another space that we never used after it became pretty. After finishing the renovation, we went shopping for a few essentials to stage the room. Now, instead of a throw away bathroom, it looks like a bathroom you would find in a high end hotel or spa!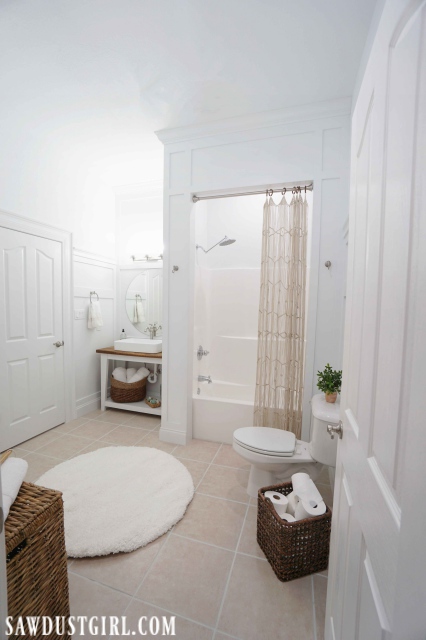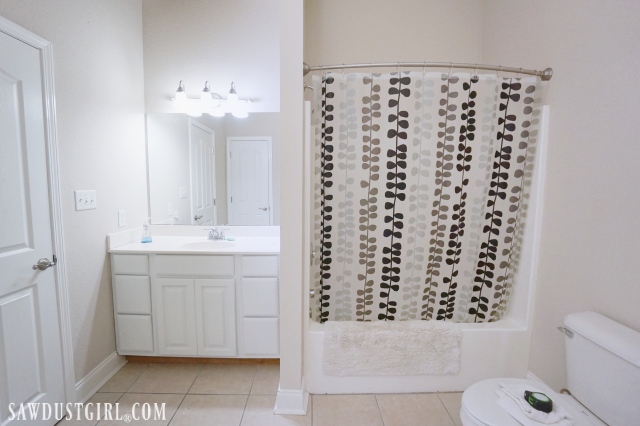 Built-in Shower Surround
The built-in shower surround elevates the builder basic, fiberglass tub/shower and makes it look more like a walk-in shower. This bathroom had two entrances. One from the basement common area and one from the bedroom. Luckily I found a 48″ round rug that works in the space perfectly.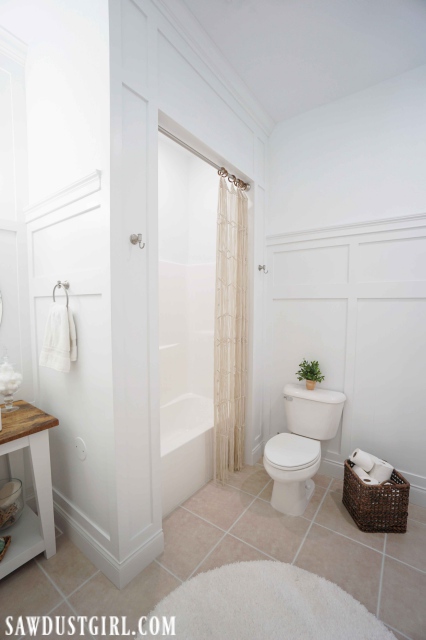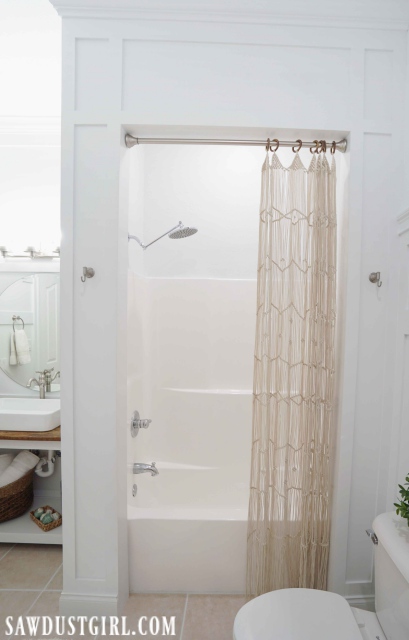 I added a second shower bar inside the shower, for a functional shower curtain. (One that would keep the water IN the shower area.) However, I wanted a decorative curtain to enclose the shower area and after trying out about 150 different ones, we all liked this macrame' curtain the best. (I found mine at Home Goods)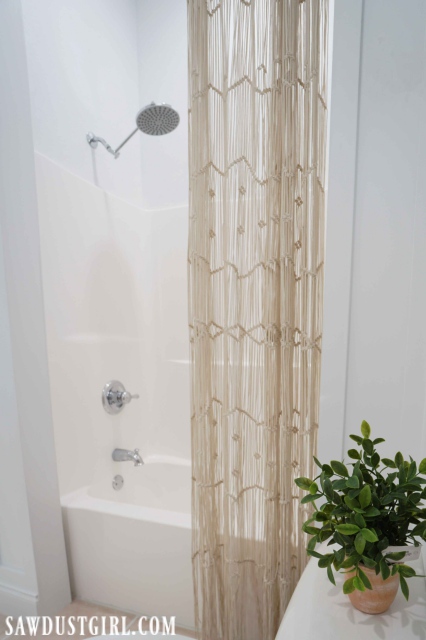 Board and Batten
The basement bathroom was one of the spaces affected bu the sewer saga. We used it with a hole in the ceiling and wall for a while. Until I finally started this makeover. I started by building out a shower surround and prettying up the walls with some board and batten.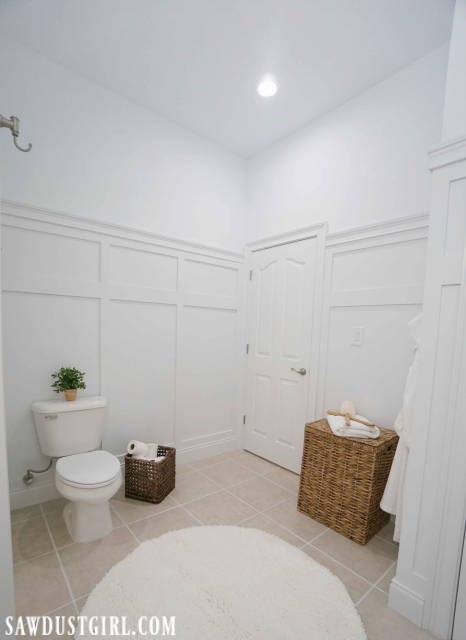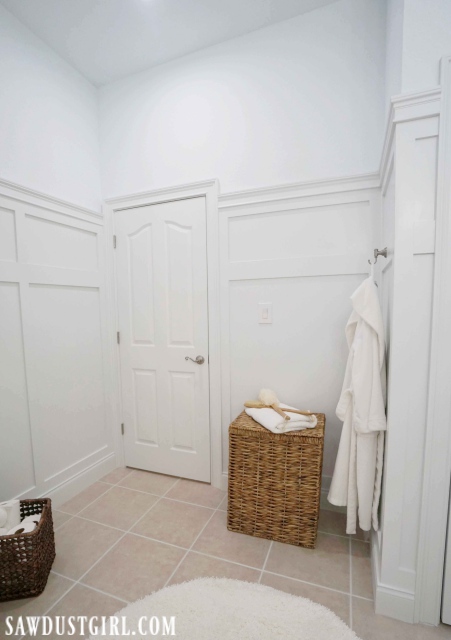 Painted Grout
Painting the grout made a huge difference in how the existing flooring looked in the new room. I hated this tile before but didn't want to change it – just to sell the house. Now, I don't mind these floors at all.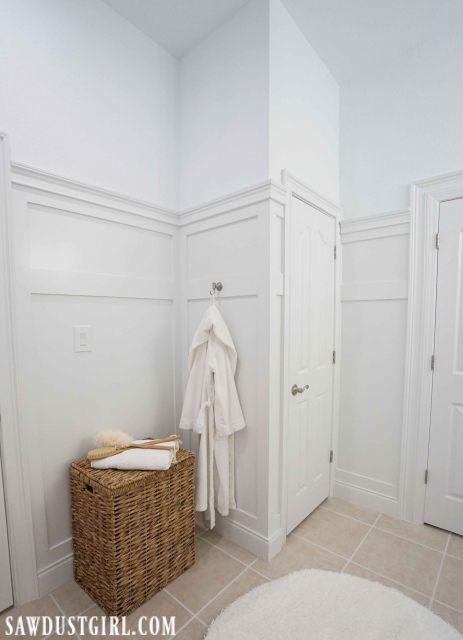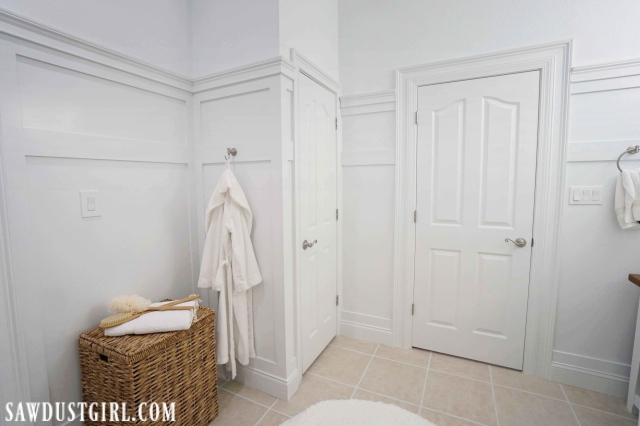 Custom Vanity
The original, vanity was a builder basic cabinet with a cast integrated sink/countertop. I replaced that with this beautiful custom vanity.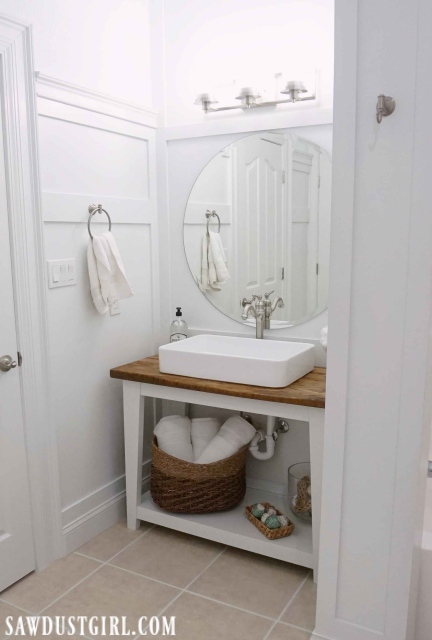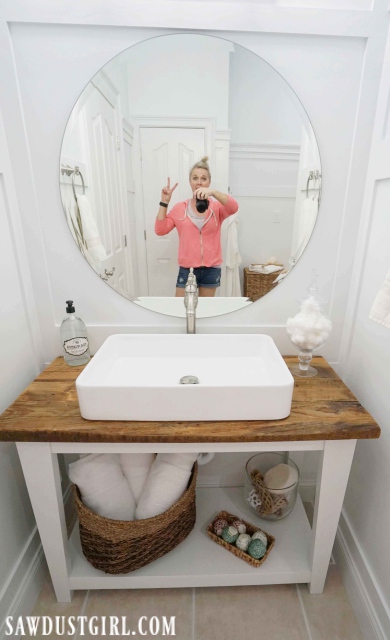 I used reclaimed wood that I saved from Calderwood Cottage. It has a live edge on the front, though I sanded it super smooth since people will be leaned up against it. (Like when you gotta lean in close to the mirror to get on your mascara.)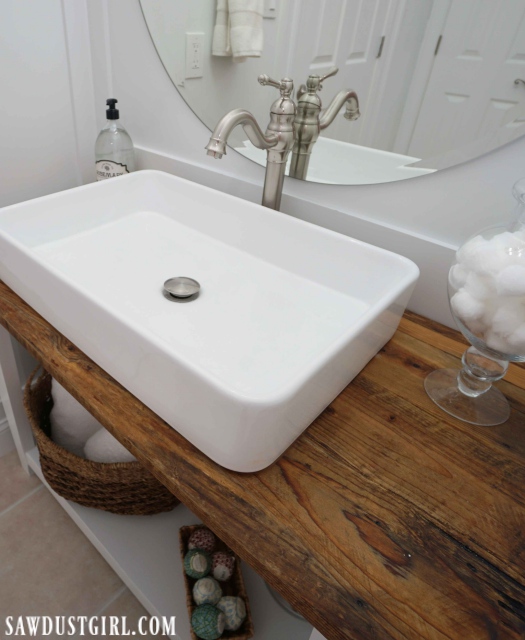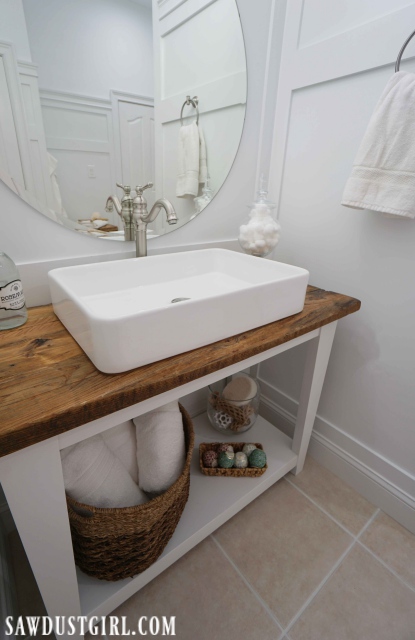 I found the perfectly sized mirror for about $100 on amazon. Thank goodness! I wanted it to fill the space I created for it — when I was doing the board and batten –before I had found a mirror. That's a dangerous game to play. I wanted round. But I could have had a piece cut to fill in the boarder. It just wouldn't have been as cool.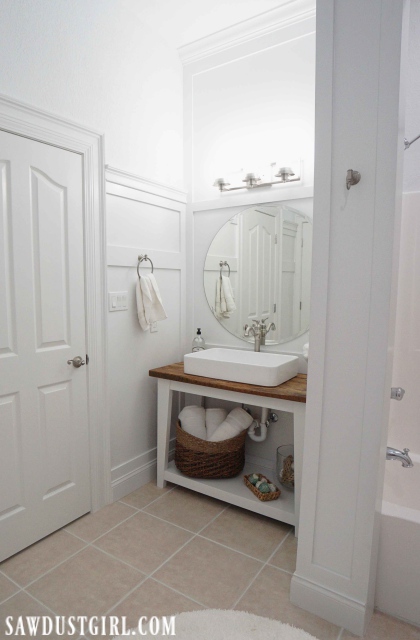 While I'm talking about the mirror, I tried out a Set and Match Ruler from Kapro Tools and found it really handy.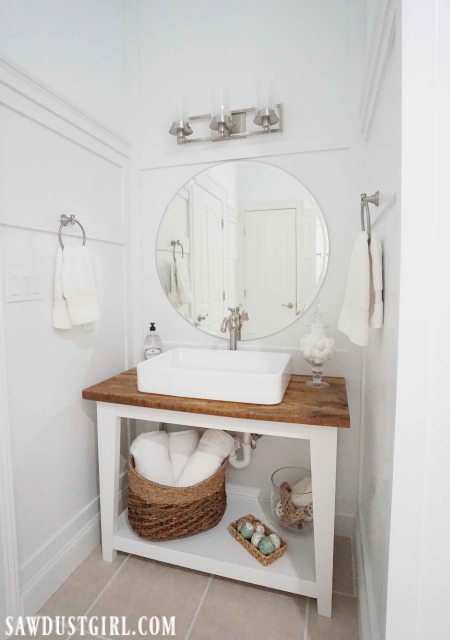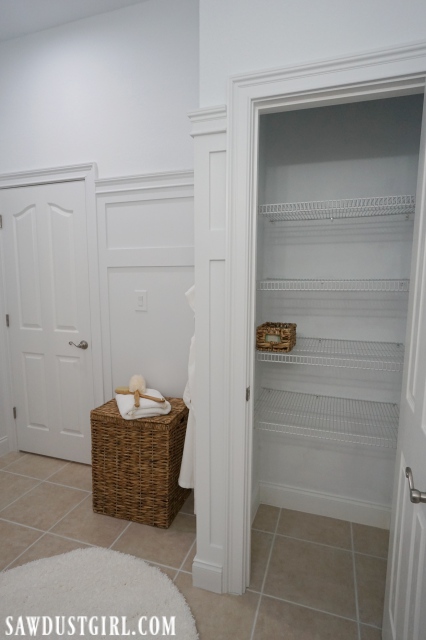 This bathroom is really quite large. It already had a linen closet and all I did was paint the inside walls. (Because they were pinky beige like the rest of the house.) I left the wire shelving because … I'm finishing this house to sell. And I'll tell ya what, I think this bathroom is ready to sell!