I last left you with the news that my living room now sports a shiny white toilet.  I've been making progress.  First I had to cut some holes to find some wires because I couldn't remember where I left my wires for a light switch which will turn on a light in this "whatever it turns out to be" cubby.  Then I had to patch the holes, replace the drywall and mud all the seams.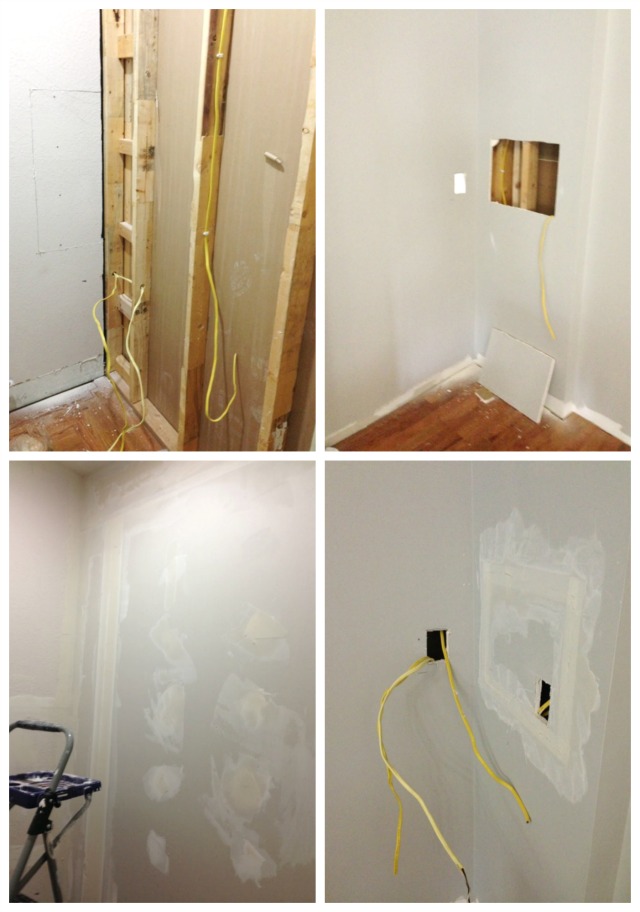 Then I installed some planks.  These are 5/8″ tongue and groove planks like I installed in my Master Closet.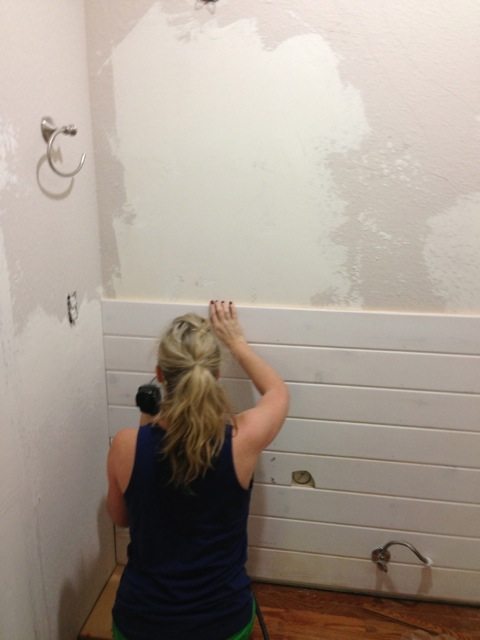 Put the planks on three walls but have to case this door before I can treat this wall so … moving on to anther project — again!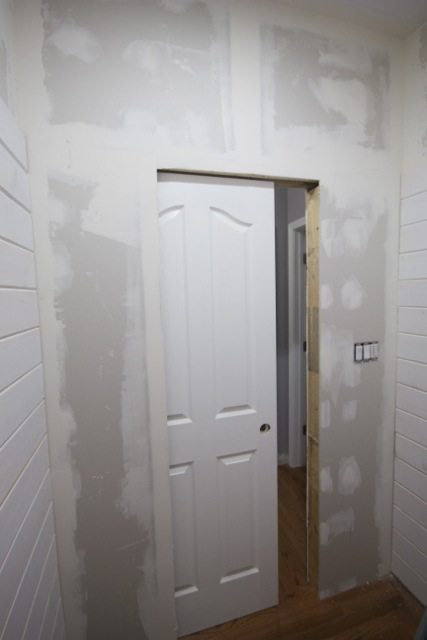 I have to case this entire pocket hole door on three sides …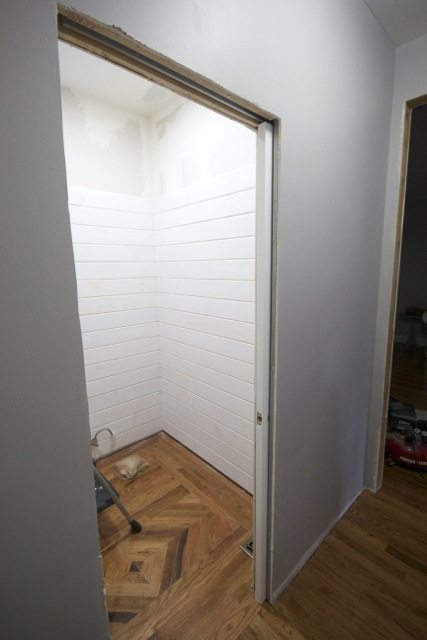 …so I might as well finish the casings in this whole hallway at the same time.
It just makes sense!