Well hello you beautiful house!  You sure have been a LOT of work and you've really come along way – baby!!!  With Christmas coming up I really wanted to finish up as much as possible and get the house clean and enjoy the holidays like a "normal family".  I think I always work hard but these last few weeks have been insane … and totally worth it!  This all literally came together yesterday and we keep walking around a corner and being shocked by the clean, bright beautifulness of the space.  To us it's beautiful.  Of course it's not everyone's cup o' tea but we LOVE it!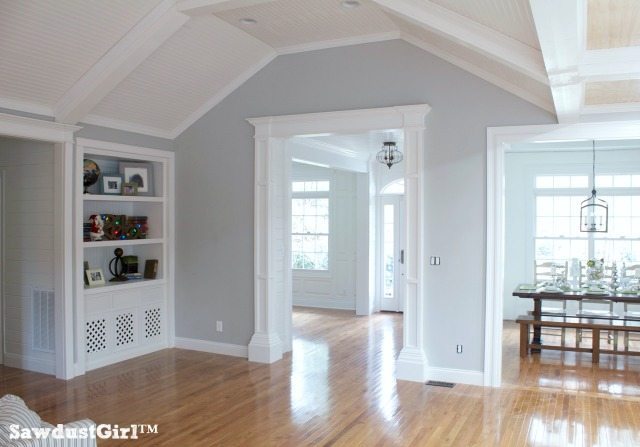 Do you remember what it looked like when we purchased it?  And my plan for it?  Here's a reminder…
My vision of how a place could/should be almost always push Wes right to the edge and I have to be very purposeful about how I get to the end result so he doesn't topple OVER the edge completely.
But once the end result if achieved, he admits that it was worth living through the chaos.
It's taken 3 1/2 years but it's quite a difference.  Don't you think?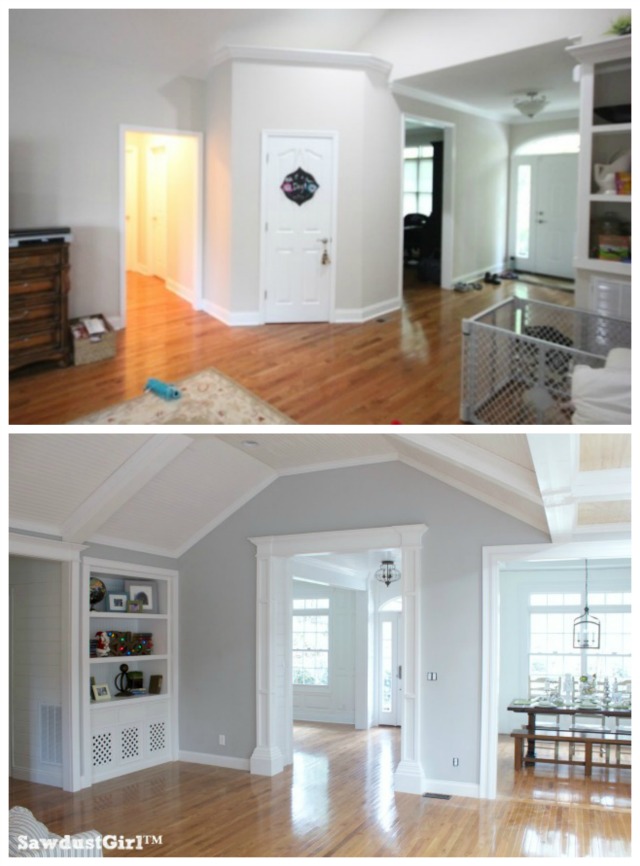 After the holidays I'll have a tutorial for the columns, details on the light fixture, paint colors, how I made the sliding door and answers to all the other questions I know you'll have.  I get to cross so many rooms off the list.  I showed you the little hallway reveal which is done.  The powder room  which still needed some paint and caulking and doorknob — is done!
Entry — Done!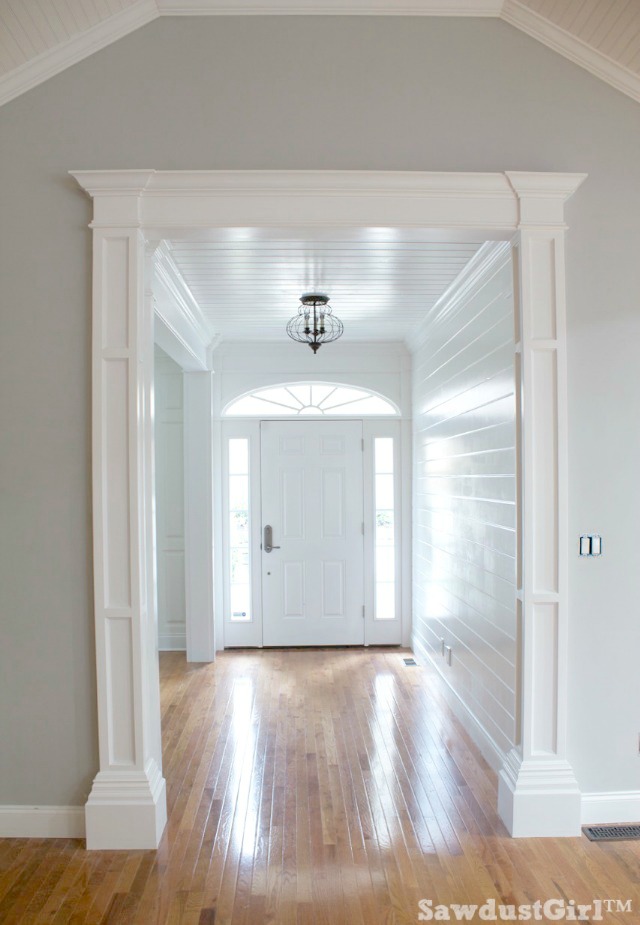 Library — Done!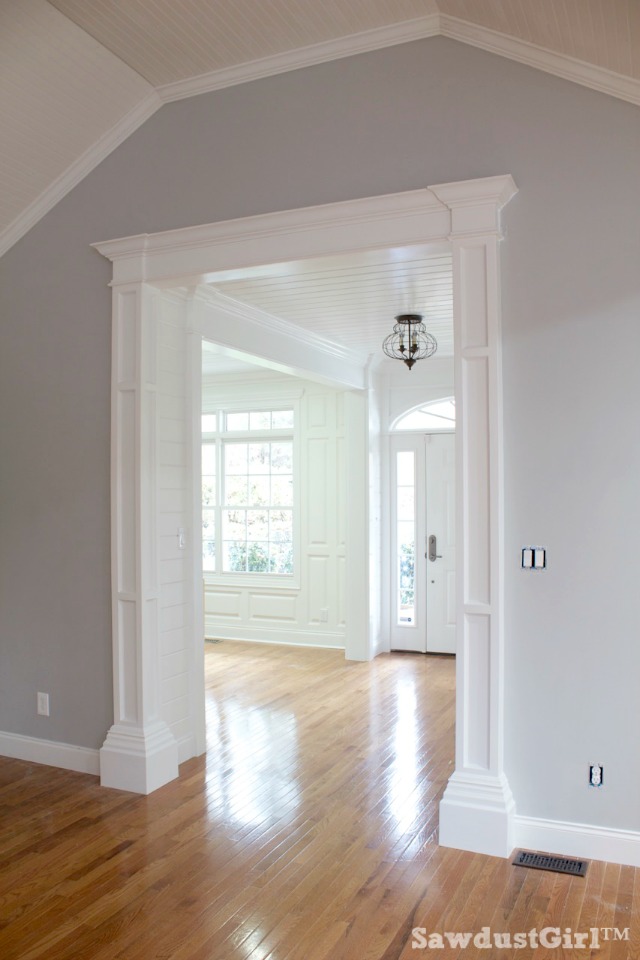 And half the Living Room — DONE!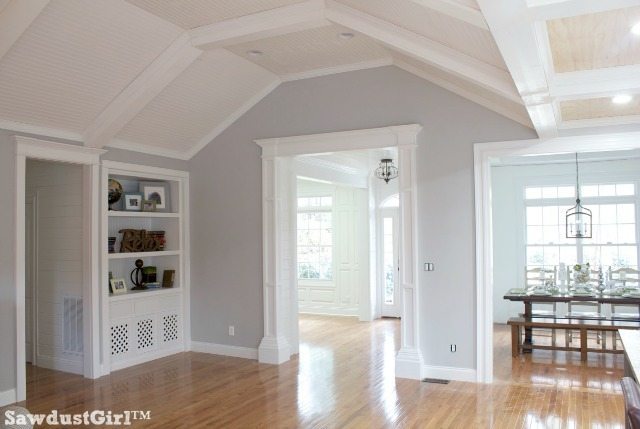 After the holidays I'll get back to the Kitchen and finish that up along with installing the moulding in the Dining Room so I can cross those off the list too.  It's getting exciting!
For the next week though, I'm on vacation.
Wishing you all the happiest of days during these holiday weeks!
Merry Christmas!