This week while we wait for the kitchen countertops, Wes and I finished up a few minor details in the powder room and I am happy to say that — finally, that room is DONE!  I'm super happy to have a this room done.  We don't have guests all that often but it'll be nice not to have to send them to the basement bathroom when we do.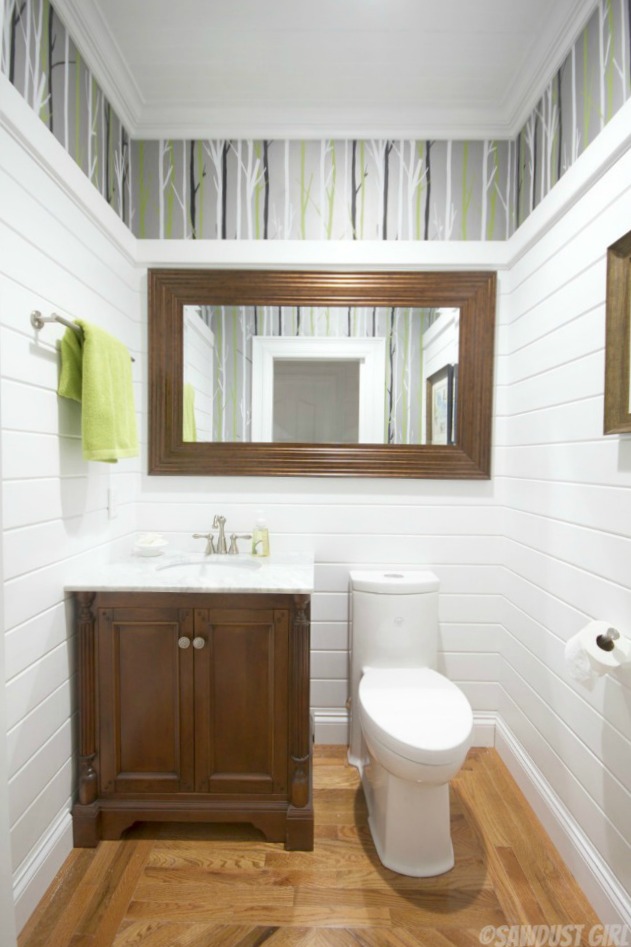 It started out as a full bathroom but I had to steal back the living room space that the builders decided to use to house part of the bathtub and so it began!  I tore out the entire room and started from scratch.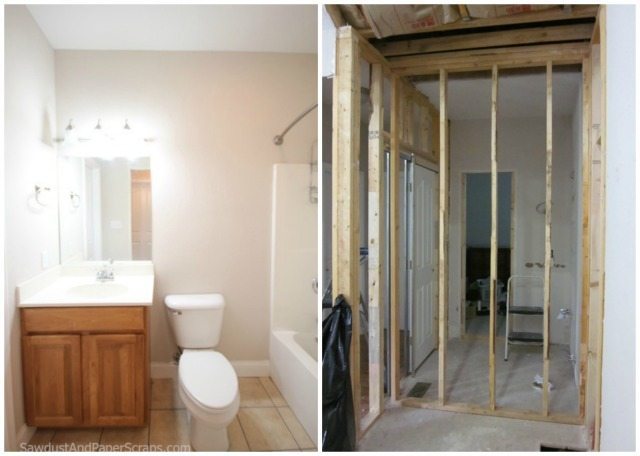 It sat unfinished for months because I got sidetracked on the Laundry Room or Kitchen or some other project.  Then along came an opportunity to work with  Virtu USA — which was just the push I  needed to get it done.
Funny thing,  the vanity I selected has been discontinued so if you LOVE it– sorry.  I will say I am really impressed with the quality.  My vanity is made of solid hardwood, soft close hinges and it is even more beautiful in person.  I originally had a completely different design plan that hinged on my painting this vanity turquoise but when I took it out of the box I knew I couldn't touch it.  It was too pretty.  So I made a different plan!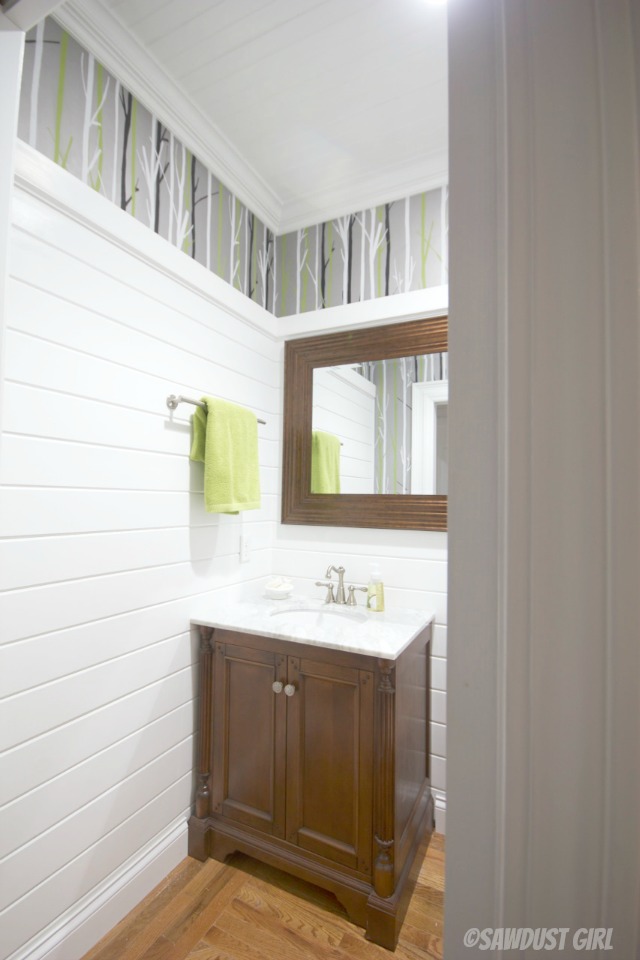 I love the Italian marble top!  

It's kind of funny that I waited so long to make it fully functional.  I'm totally used to it and forget about not having a bathroom for guests…until we have one and they ask to use the restroom and I have to send them down into the basement.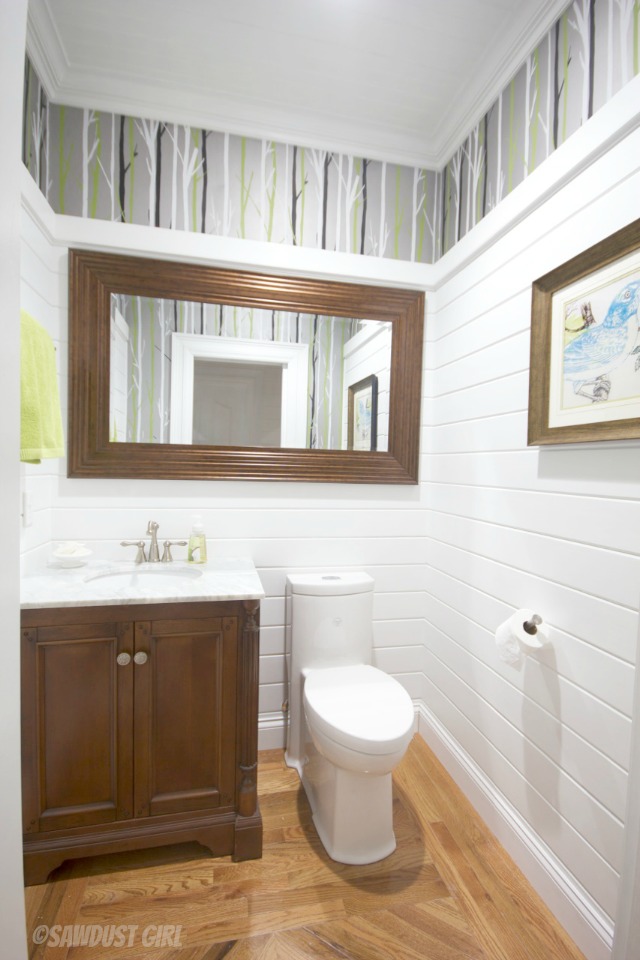 Plus, the basement bathroom is just a boring builder bathroom because I haven't started in on THAT project yet.  I can't wait though because it's SO FUN to have a room done- totally and completely- done!  It's a powder room and the perfect place to add a little funkiness and I love it!
I wanted a large mirror that I could hang horizontally.  I bought a $5 floor mirror from Target that I was going to build a frame for but I broke it trying to get it out of the cheap frame it came in so that was a DIY FAIL.  Then I found this one at TJMAXX and it fit exactly and is exactly what I wanted.  I love it when that happens.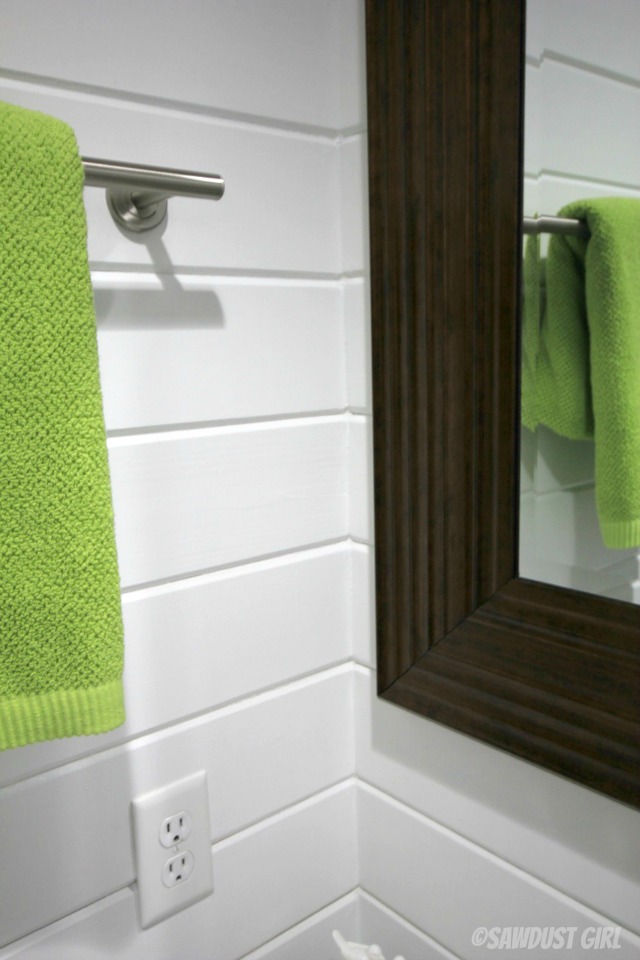 And that crooked TP holder looked cool when it was empty but once we put the TP on it it looks wonky but Wes was done so we're rolling with it for the time being.  LOL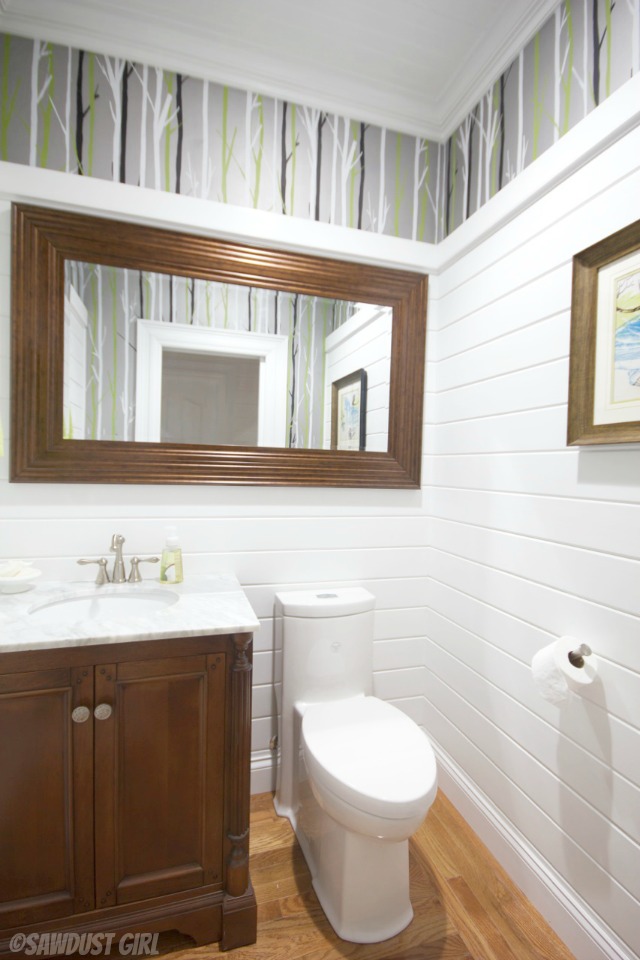 I'm so happy with this room.  It's funky, fun, quirky and surprising — which is exactly what I wanted.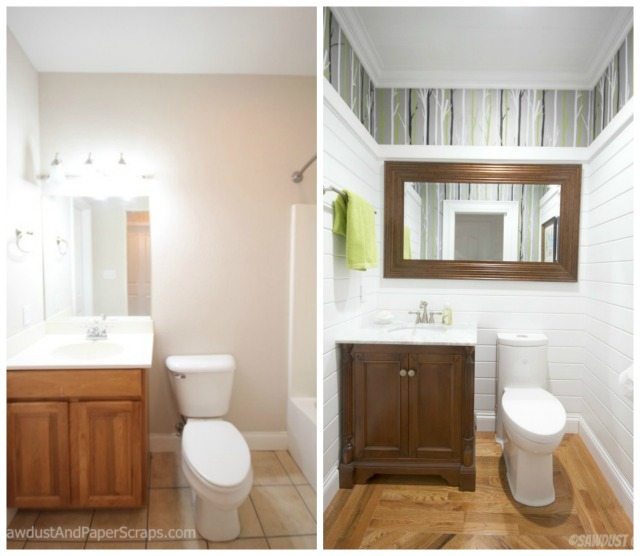 Work in progress posts:  Floors, Toilet installation, Wallpaper, Planked Walls, and even More.
So do you have a bathroom that could is in desperate need of a makeover?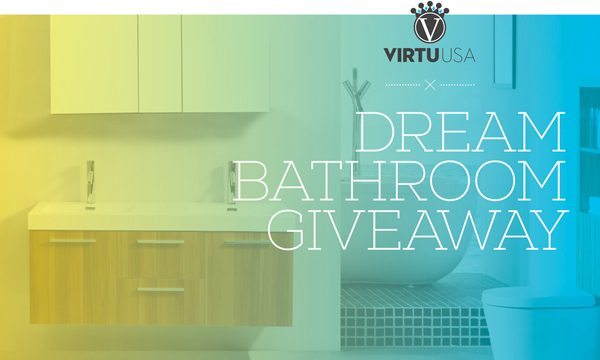 You're in luck because Virtu USA is hosting a Dream Bathroom Giveaway!  Two to be exact as well as lots of smaller prizes so head over to their site (CLICK HERE) to find out how to enter.  Good luck
For more bathroom inspiration and ideas using VirtuUSA products, check out these other awesome bloggers' posts!
*This post is sponsored by VirtuUSA.  I was provided product and/or compensation for my work.  All opinions are my own.
Sharing on Thrifty Decor Chick