Yesterday I showed you the finished built-in bookshelf and dog crate that Madison and I built together.  Today, I'm going to show you more of the hallway trim detail.  I've taken this little hallway on quite a journey to get where we are today!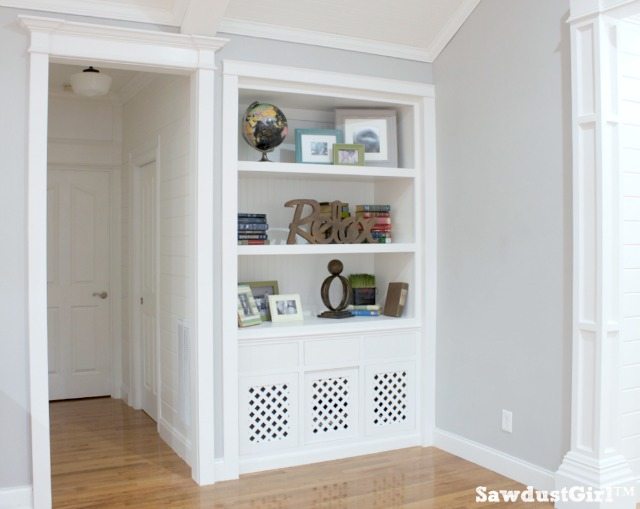 I faux planked the ceiling then planked it again with real 3/4″ V-Groove planks because I didn't like the faux look.  Next I skim coated and painted the walls. Then I bulked up my door trim on two doors but the door at the end of the hallway didn't have room for 6″ trim so I create what I thought would mimic the future trim that I would someday put up around the hallway entrance doorway.  Yeah, sometimes I work bassackwards but that's how I roll!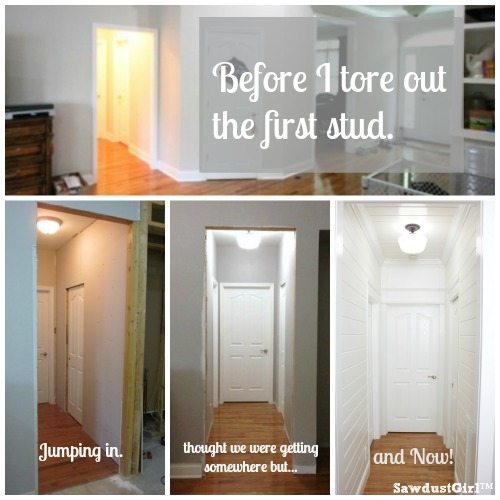 Looking at just the hallway, I realize it's a LOT of white!  Wouldn't it be fun to paint those doors a fun color?  Grey, black, turquoise, etc?  It would…but I don't want this hallway, or any aspect of it to be a focal point or grab your attention when you're in the living room.  It would be distracting since there will EVENTUALLY be a fireplace very close to this hallway (when I get around to relocating it from the corner).  So I want it to feel bright and open but don't not shout, "Hey, look at me"!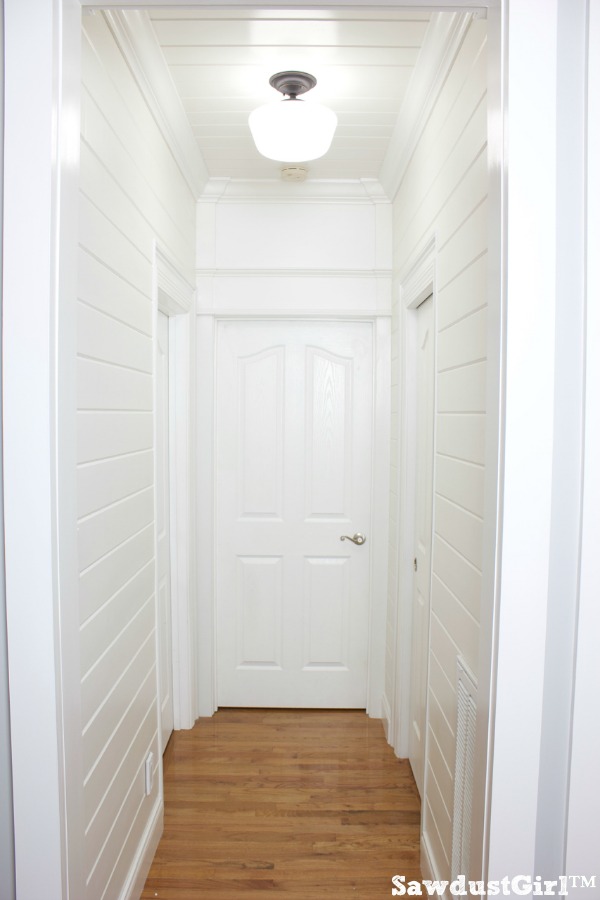 I love creating stepped out levels with crown moulding because it makes it look so much more interesting that a straight piece of crown.  Making the super short compound miter cuts is tricky but totally worth the effort in my opinion.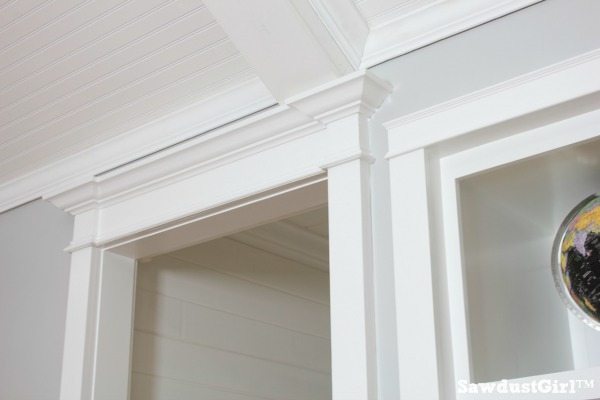 Someday, when I get to the fireplace relocation project, I'm sure I'll be adding some wainscoting or doing something interesting on the big living room wall that will join up with door trim…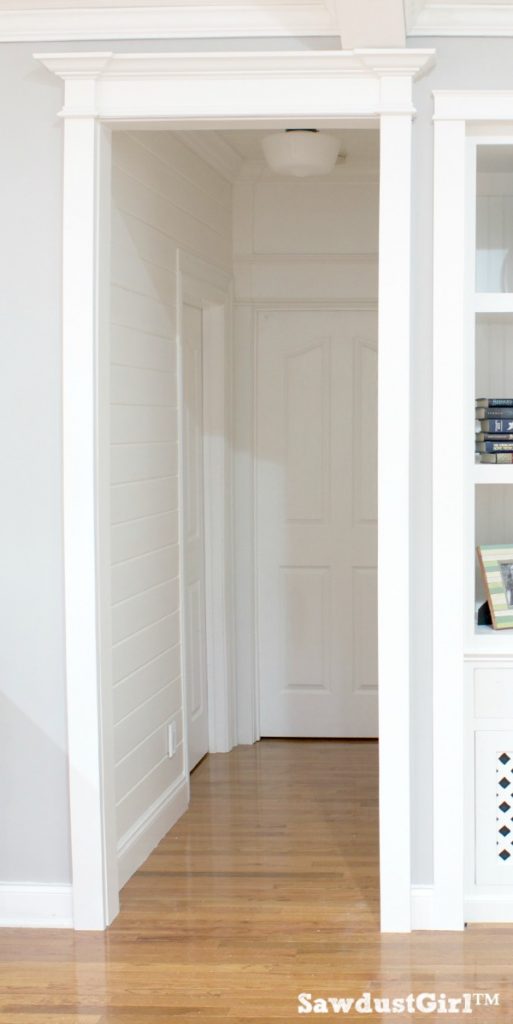 …but I'll worry about that when the time comes because I won't be tearing out the fireplace any time soon!  There are too many other projects that are stuck in the "still looking crappy at 80% done" stage.  I need to complete all unfinished projects before I break out any- more- new ones.
It is so fun saying ,"This project is 100% complete"!