My goal is to finish my kitchen by the end of this month (I absolutely won't finish by then but it's something to shoot for anyway).  I have found some really clever kitchen storage solution ideas.  Some I'm planning on implementing in my kitchen and some are just cool ideas I've run across that I want to share.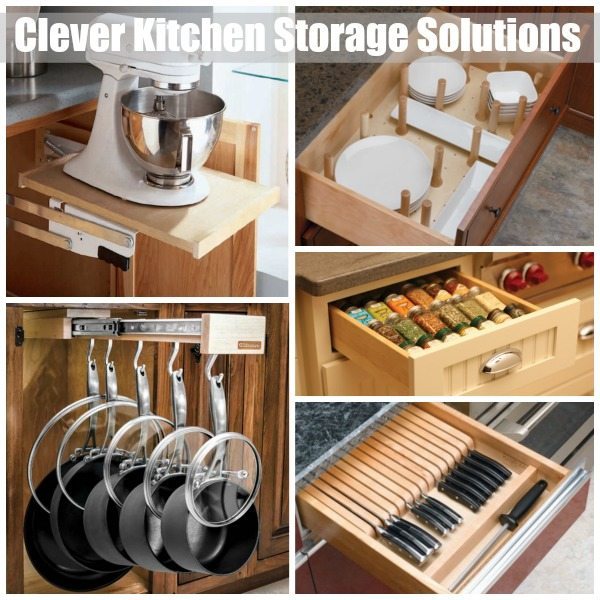 Kitchen Storage Solution
1. Appliance lift
This lift kit is perfect for a heavy mixer.  I found mine at D.Lawless hardware for $50 which is the lowest price I found anywhere by at least $25!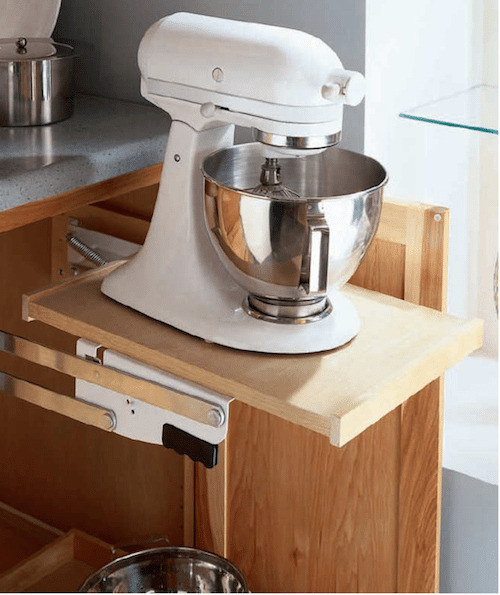 It's pretty awesome it swings down to store in the cabinet and pops up when you're ready to use your mixer, which is genius because I am not sure if you have ever lifted one of these babies, but they are not light.
2. Pullout cookware storage
I am all about some storage, and it drives me crazy to just stack my pots and pans and have to dig through them anytime I need one, this is the perfect solution!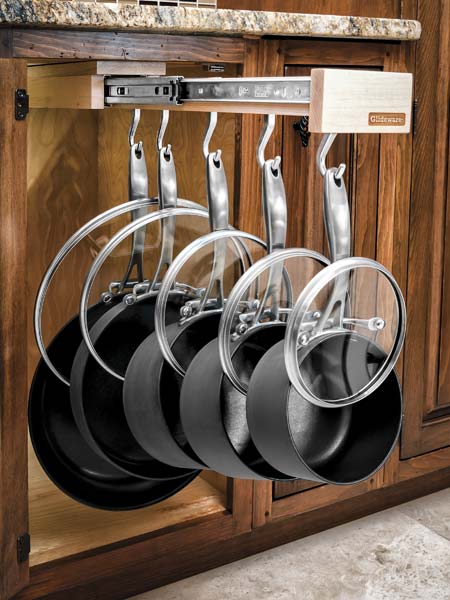 This kit from Glideware includes:  Mounting hardware, bracket and with 7 hooks for $199.  Yikes!
Amazon has it for $179.  Better but of course I look at that and think I can build the pullout mechanism, I just need the hooks.  Glideware sells extra hooks for $20 each.  Yikes!
I found very similar looking hooks on Amazon –  2 for $14.  Yes!
3.  Drawer Inserts
Dish Drawer – Peg Storage System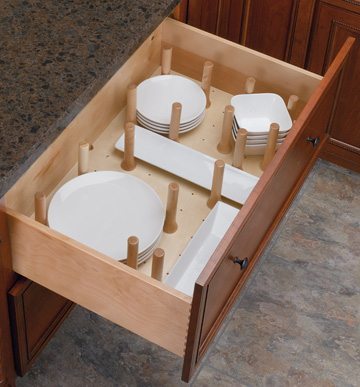 I saw this and thought I could create a DIY version really easily — which you totally could — but then I found the whole kit and caboodle on CSHardware for so cheap you couldn't barely create your own for less.  I bought two and have been using them for months and LOVE them.  I just ordered 4 more!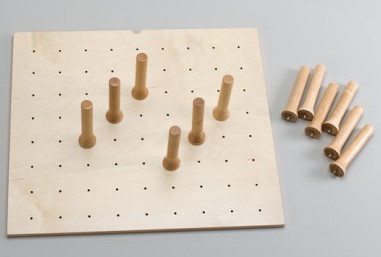 These are come in three sizes and you just trim to fit.  Each size comes with a drawer insert with all those holes drilled into it and 12 pegs.
Spice Drawer Storage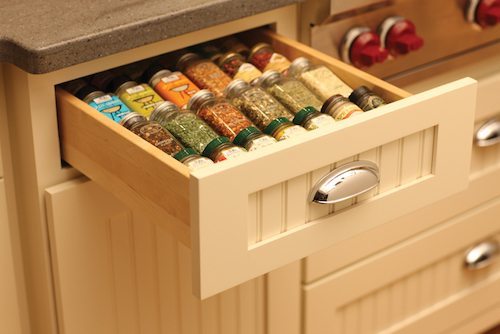 I put one of these in my kitchen and love it.  I could have built one in the scheme of remodeling my entire kitchen I decided to put that time into something more –major, and just pay CSHardware and be done!
Knife Block
I don't like a lot of clutter on the counter.  I love storing my knives in a drawer knife block.  This one from SCHardware is 18-1/2″ wide x 22″ deep x 2-3/8″ deep for $40.44.