My Powder Room is coming together but I still have a toilet in my living room.  Dang it!  Every day this week I've thought I was going to power through all these tasks and slap the toilet in there — but then I put in a 15 hour day and feel like I'm treading water.
Progress has been made though…
All the planks have been primed, sanded, primed, caulked and painted (two coats).  The door casings have been installed and painted.  Beadboard ceiling has been installed and painted.
You might be wondering why I didn't plank the whole room.  Well people, I'm going to wallpaper. I know, What?  Wallpaper?  Yep, I'm doing it!
I've never installed wallpaper before.  I've had a strong aversion to wallpaper for YEARS in fact but wallpaper has made huge strides and is now sitting at the "cool table".  I decided I wanted to do something different in my powder room.  Something FUNky!  So I searched far and wide for the wallpaper that tickled my FunKy bone and found it!
Two problems with my plan:
1.  I thought I bought adhesive backed wallpaper…but didn't so I had to go through extra steps to install.
2.  I was advised that I wouldn't need to skim coat my walls prior to papering as the paper would hide the texture.
Not so.  I could see every bump on the two walls that were not smooth.  (The other two were new drywall and therefore smooth.)
I pulled the piece of walllpaper back off the bumpy wall and went ahead and wallpapered the two smooth walls.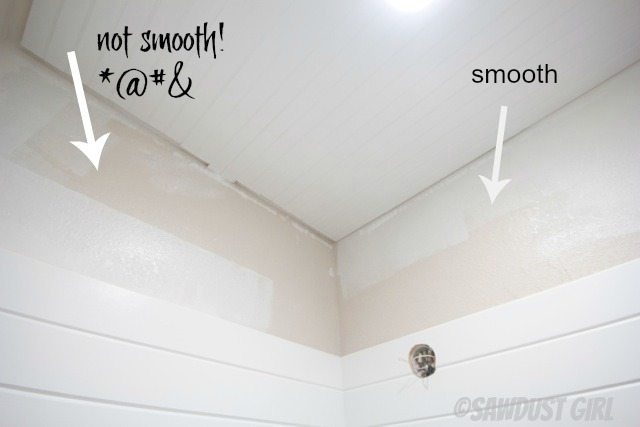 Then got out my magic trowel and joint compound and got to work skim coating.  AGGGGH!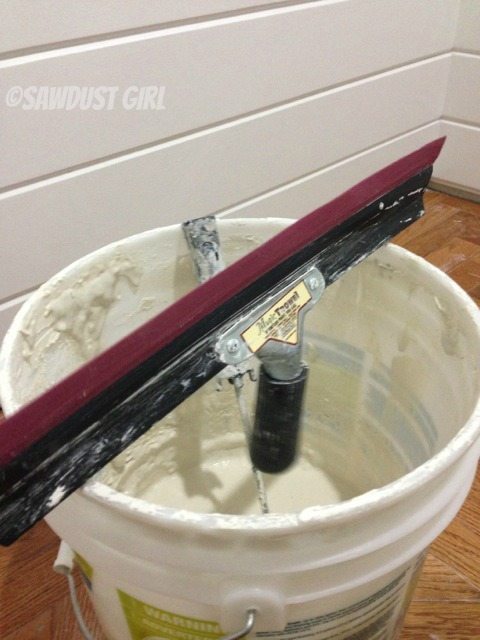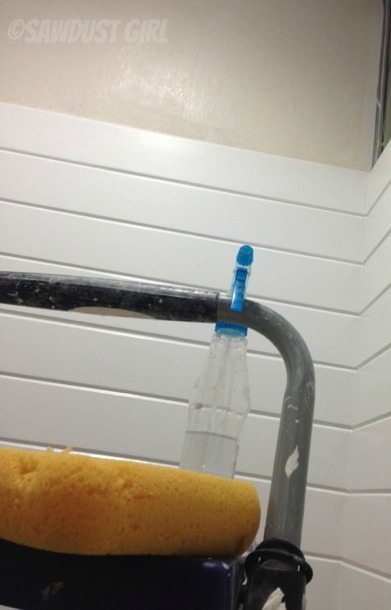 Two more layers of mud and I'll prime, and prime again and then wallpaper and then MAYBE I'll get that damn toilet installed!
On a positive note, I'm loving my wallpaper!