Hope everyone is healthy and hanging in there. We took three weeks off over the holidays but have since made some more progress on The Lodge. I'm sure you won't be surprised that I've made some changes to my plan since I last updated you. lol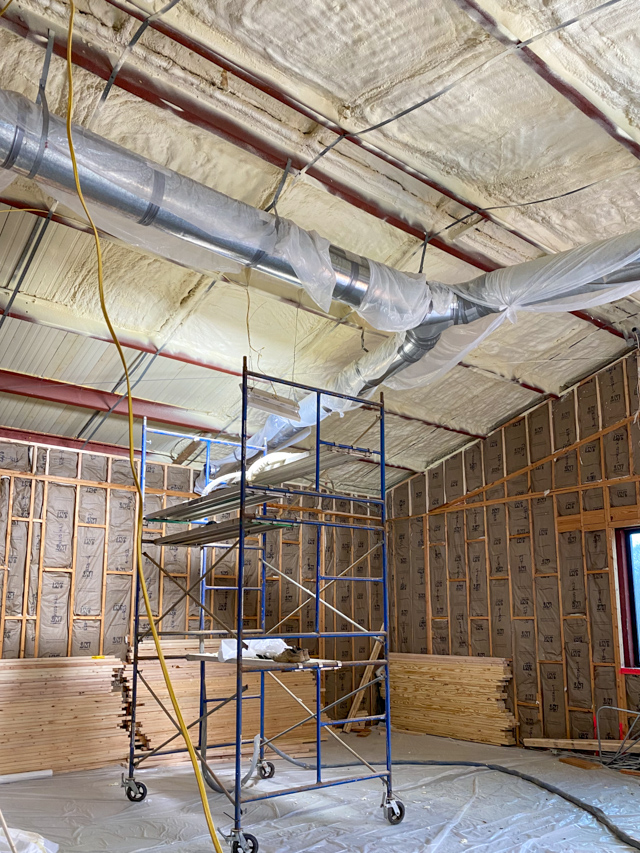 The biggest improvement so far is getting the insulation installed. We had closed cell, spray foam installed on the ceiling/roof and on the back, concrete wall. Before that could be sprayed on, we had to remove the old insulation. That had been laid down and then the roof was set directly on top of it. It came out way easier than we expected. We cut along the metal beams and pulled down large sections at a time.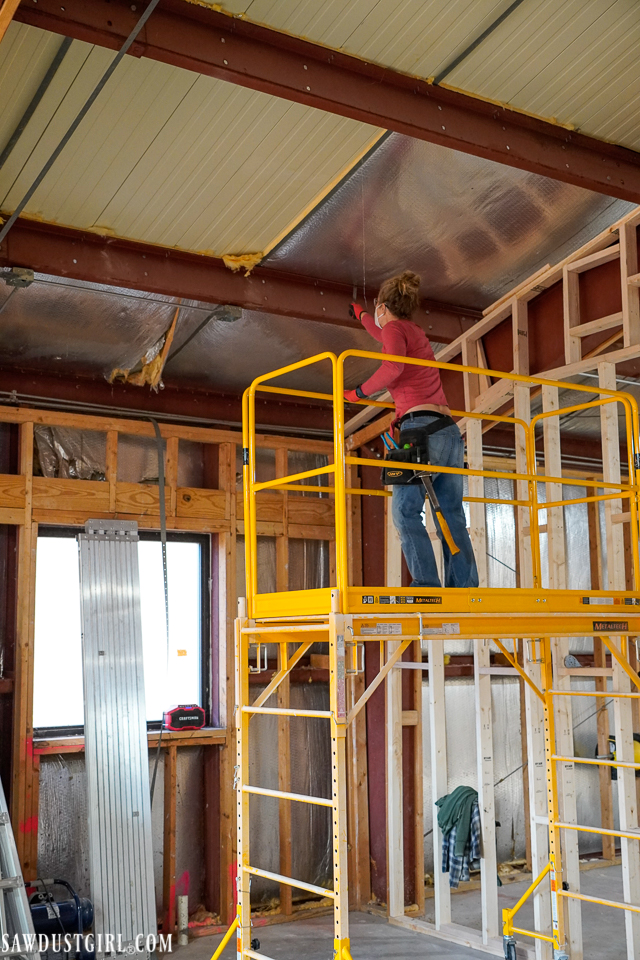 The ridge beam was full of leaves and nut shells — apparently a wonderful critter nest.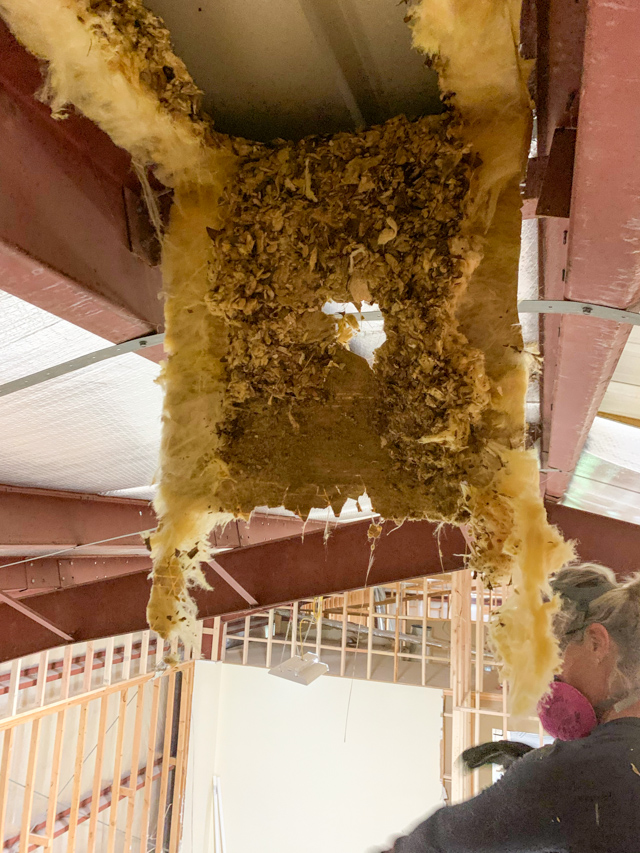 We worked in some uncomfortable positions, crunching under and around the existing ductwork which we thought we were going to use.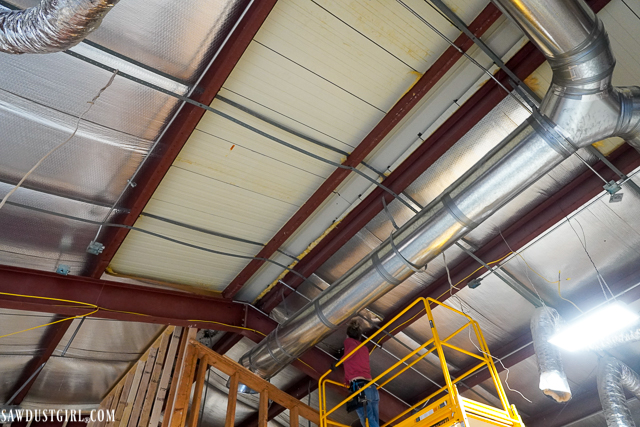 But at some point I had a consultation with the HVAC company and decided that I'll be using mini splits on the back half. We then took down all that ductwork.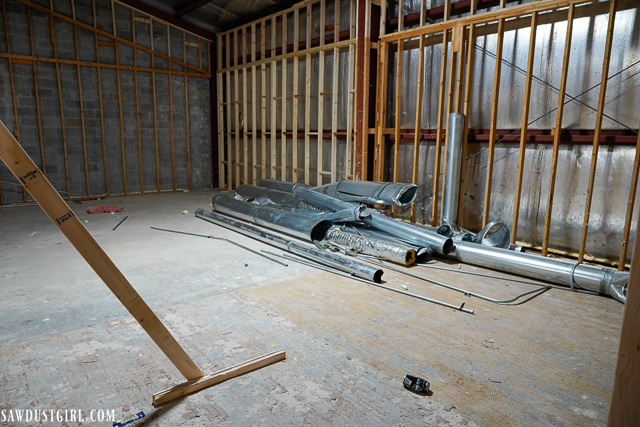 It took me 4 trips to the dump to get rid of this huge pile of insulation, ducting and trash.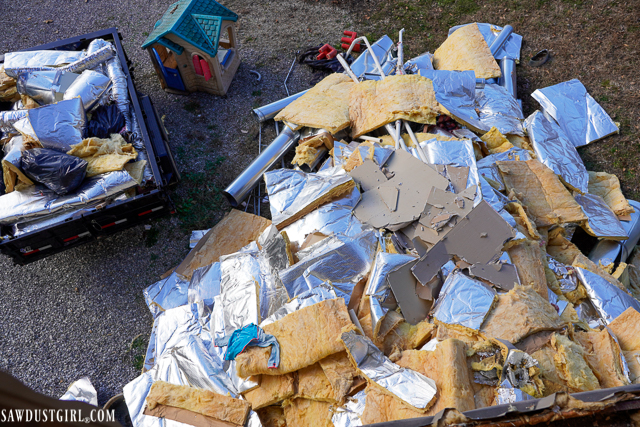 Removing all that ductwork made the space feel SOOO much bigger and more open, it got Julie and I talking about additional opportunities that we hadn't thought of before. Once again, I changed the plan. The Lodge is going to have a Loft.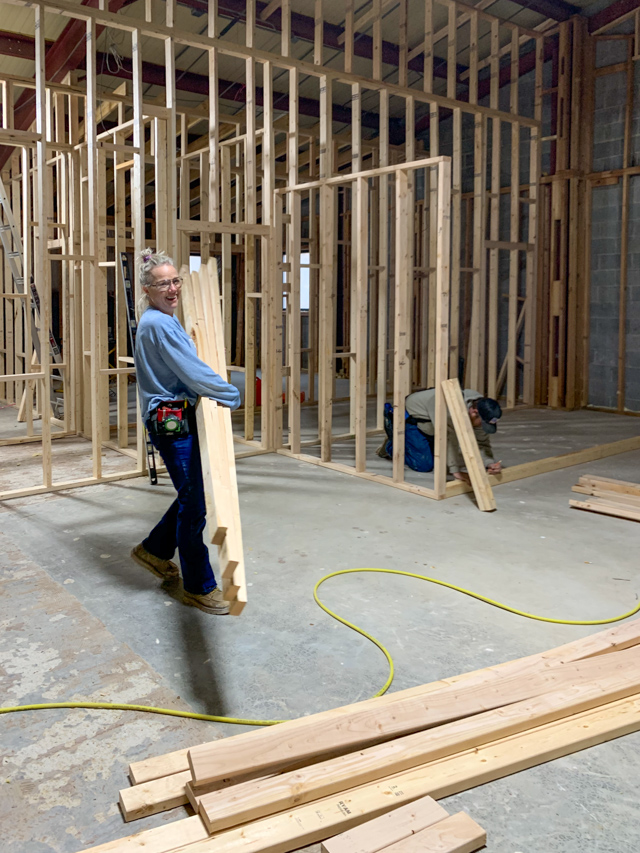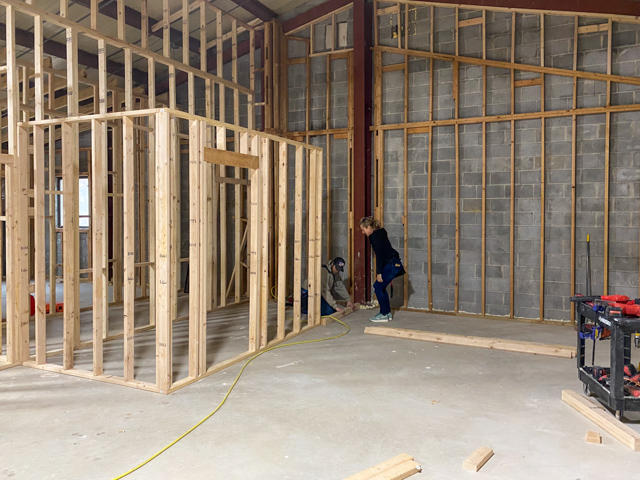 We had to remove and/or relocate a couple walls again. At this stage, making changes to the layout isn't too much work. It's only framing.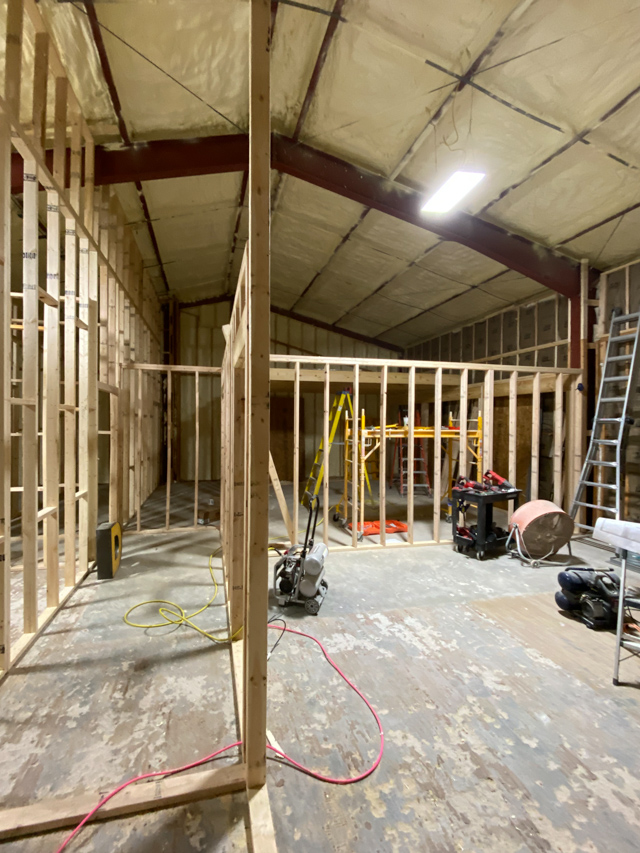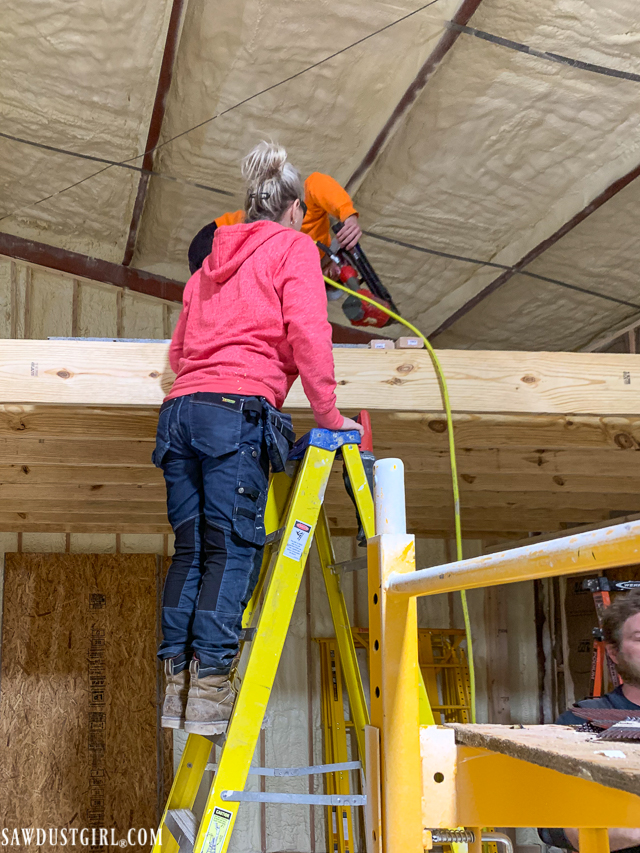 The temperature jumps around from tank top to sweater weather so we all wear layers. It keeps things exciting. ha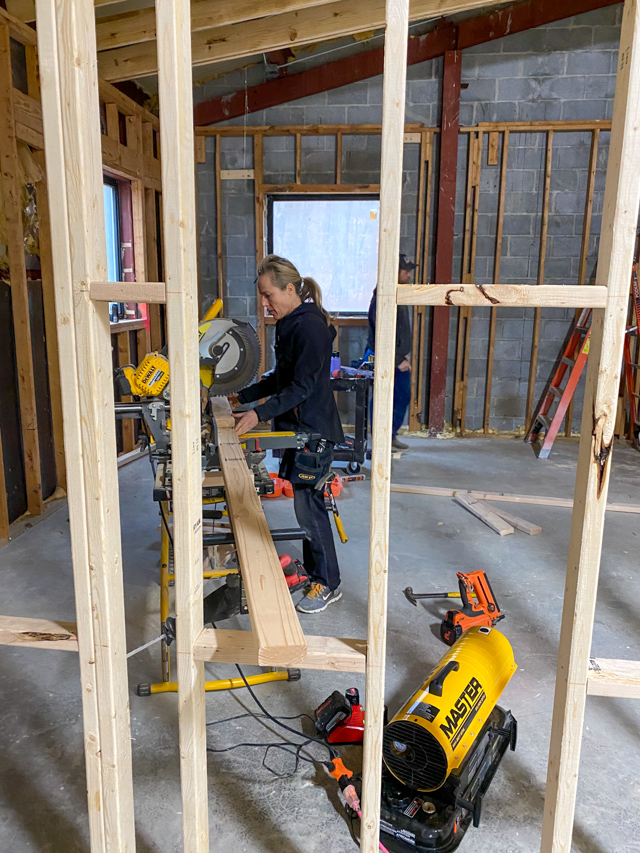 It's mainly been Julie, Terry and myself building this project but we had an extra set of muscles last weekend. That was especially helpful getting all the 16′ 2×12 boards and OSB carried upstairs.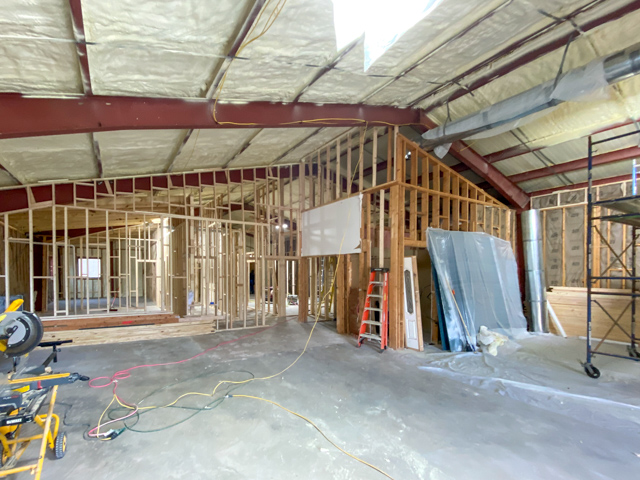 This weekend we were going to work on finishing up the framing and get started on the electrical roughing in and get a consultation on plumbing.

But earlier this week Wes lost his smell and taste and I started having a rough cough so we went and got tested for Covid …and we have it.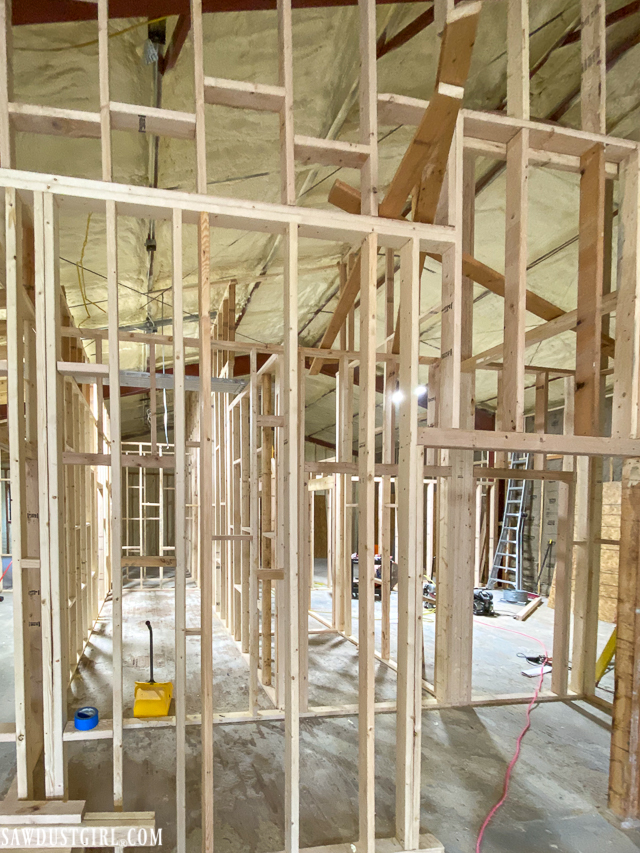 On that note, this project is paused again while I/we quarantine. So far I just have a headache and cough. Wes can't smell or taste and has a headache. Hope that's as bad as it gets for us. So many have had their lives turned upside down by this virus. My thoughts are with those who are miserably ill, to those that have lost loved ones, and with those that are suffering financially. It's a bizarre and scary time but I remain hopeful that things will get better.
Stay safe –and hang in there.