Yesterday was somewhat of a bust which meant we had to get all the more done today.  We had(have) a LOT to do.
First, we had to relocate this floor vent.  Just moved it over about a foot but it had to be done.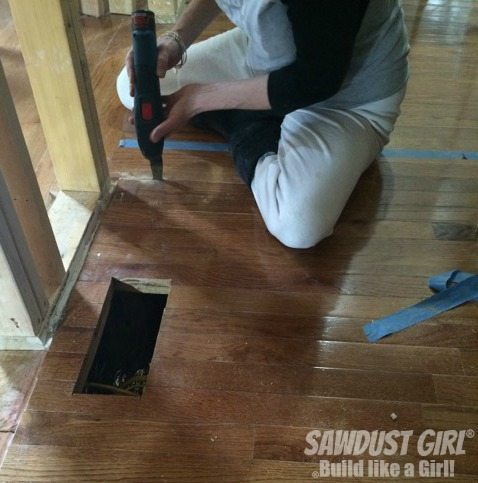 'Course nothing is easy and we didn't have quite enough slack to pull the flexible duct work over so I had to go to the basement and get up into the ceiling to move the duct work over a joist.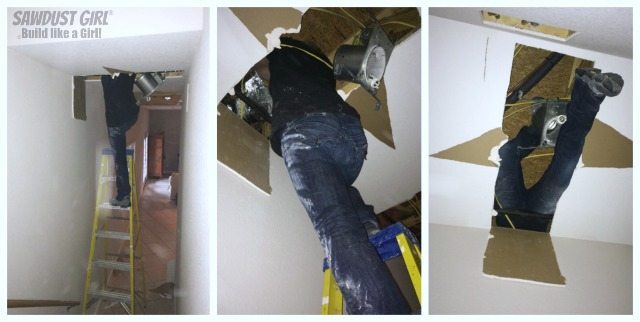 Done!
Next up?  Framing –which is one thing that can be knocked out seriously fast.
As many of you guessed, we relocated the master bedroom door and created a big pantry BEHIND the kitchen!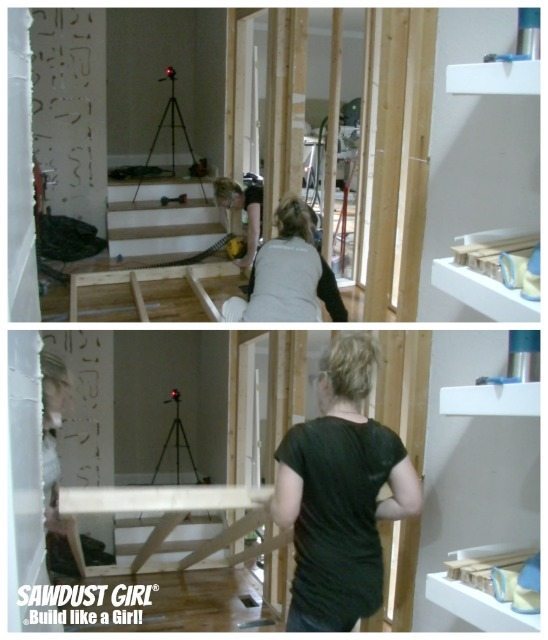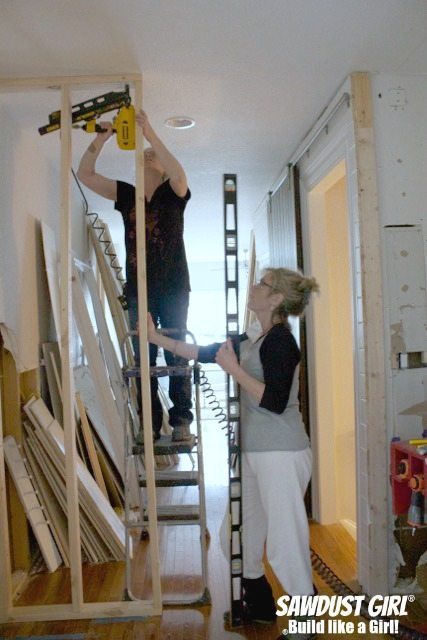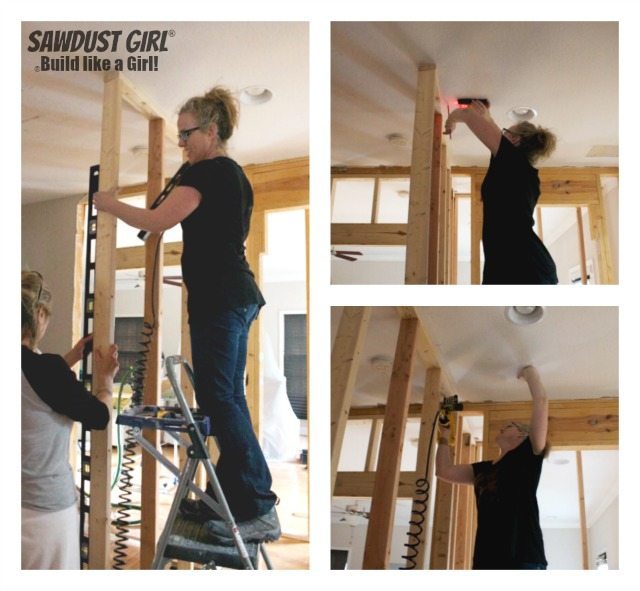 We finished framing the whole thing and even got a lot of drywall up today!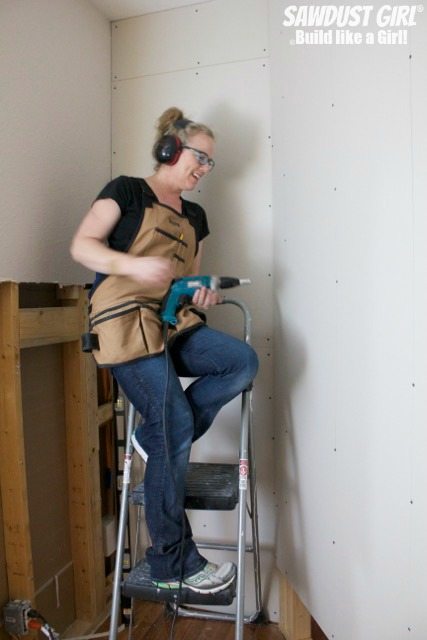 We still have a lot of work to finish before Wes comes home tomorrow but Penny and I accomplished a stinkin' lot today!
Speaking of Penny, having her work with us on this project has been super cool.  Like many clients I work with, she was excited to learn but timid about using the tools.  Each time I would introduce her to a new tool she would listen intently and watch me demonstrate.  Then I'd ask her if she wanted to give it a go and every time her answer was, "Ahhhhhhm".   The inner stuggle:  "Yes I want to" / "But I'm scared".  The "Yes I want to" has won out every time so far!
She is seriously rocking at this which is awesome on two levels: 1.  Her own empowerment!  2.  I can teach her how to do something and then turn it over to her to finish while I go do something else.  (Which is super helpful in making progress!)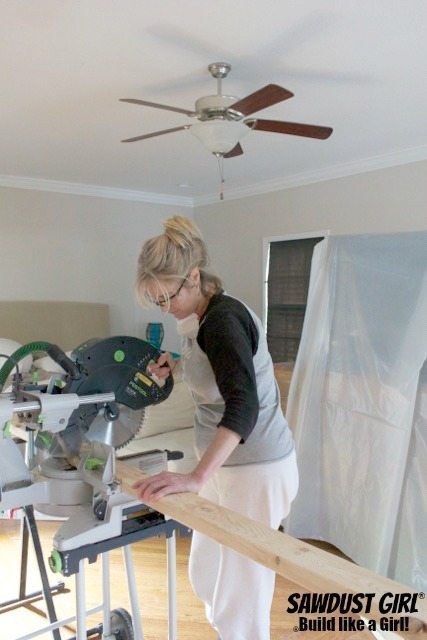 p.s.  Wes is scheduled to be home around 4pm tomorrow but there's potential for some weather delays.  Never before in my life have I wanted delays.
And I want those delays so badly.
Lots and Lots of delays.
please.