We're finishing rooms in this house and as we complete the renovation work, we're staging them for sale. The basement bedroom and closet are complete.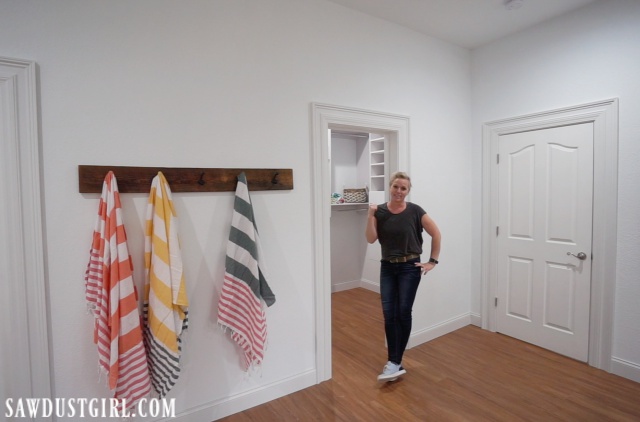 Basement Bedroom
If you don't remember, this bedroom and closet are what I had to tear apart because of the crappy plumbing in the main floor, powder room. We had to tear out a LOT of drywall to figure out the problem and then fix it. The bedroom and closet were originally carpeted. That all got removed, in addition to much of the drywall in those rooms.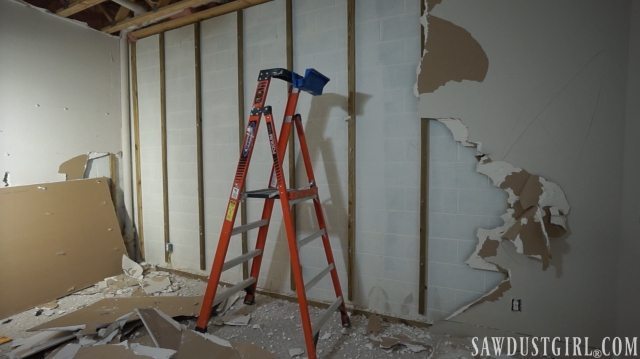 After I showed you the work that went into grinding the thinset off the concrete subfloors, a lot of you wanted to know what flooring we put down. We went with a laminate that reflects the Red Oak flooring on the main floor. The chances of me picking flooring that the future owners would love, long term, were slim. So I went with something that would create a "generally pleasing" look, without spending a lot of time or money.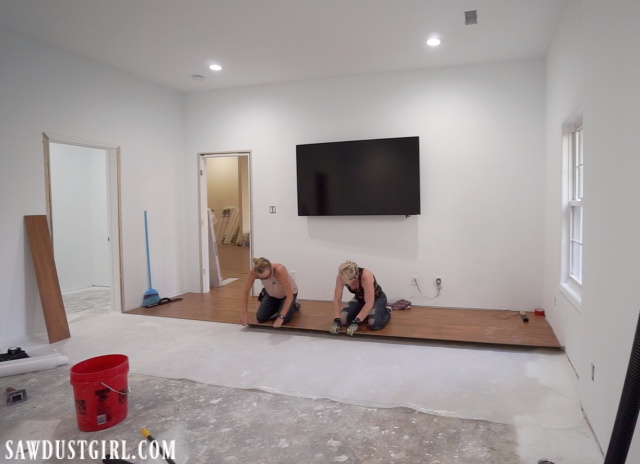 This is a really large bedroom that we are staging as an exercise room. It's not terribly important to fill the room but we don't want it to be just a big empty space. Having it look like it serves a dedicated purpose, helps potential buyers connect with it as a "usable space". Empty rooms can bewilder some buyers (in that, they can't imagine how to use that space). So it's good to stage the house as a visual "tour guide", to help them understand how they could use each room, as they walk through the house.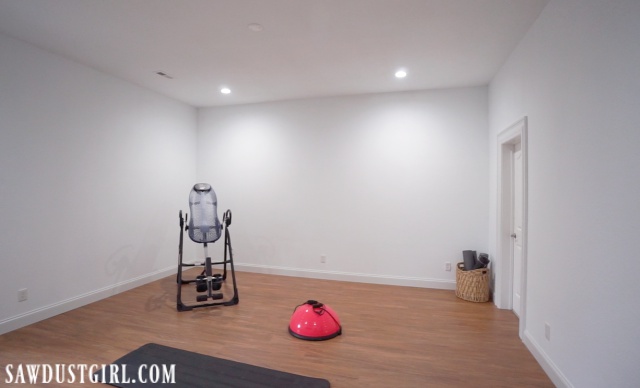 I built a "coat rack" to hang between the bathroom and closet to help create more of a realistic vision of "usable space". It's a great place to hang towels, jump ropes, coats, hats… I found these Turkish Towels on Amazon. They are the perfect finishing touch for my coat rack. (And I love them and can't wait to take them to a beach sometime soon when I'm done with this house and get to go on vacation and lounge on a beach somewhere!)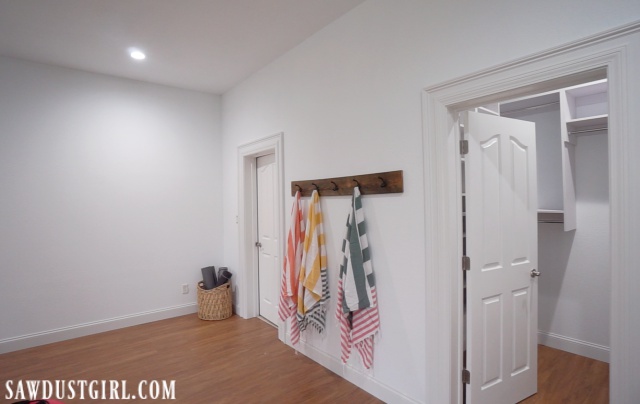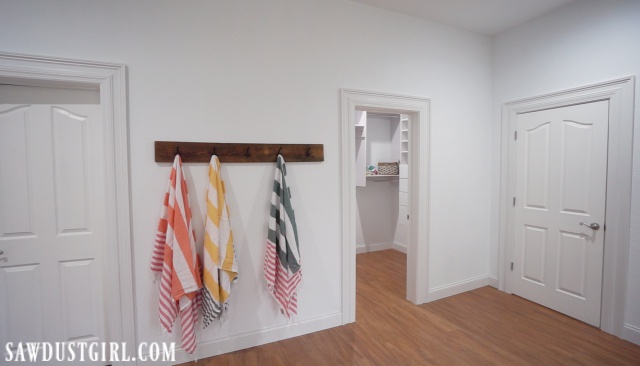 Bedroom Closet
The closet in that bedroom is directly under the powder room. I tore out the ceiling and much of several walls (after I bashed a bunch of holes in one wall. I was "hammer climbing" — since the room had to undergo demo anyway — and it was a good stress release.)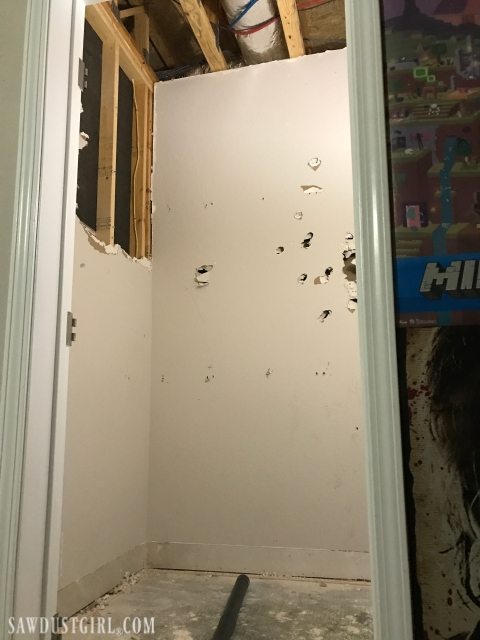 Just the new drywall, paint, floors and tossing the dumb, fluorescent shop light made a huge difference!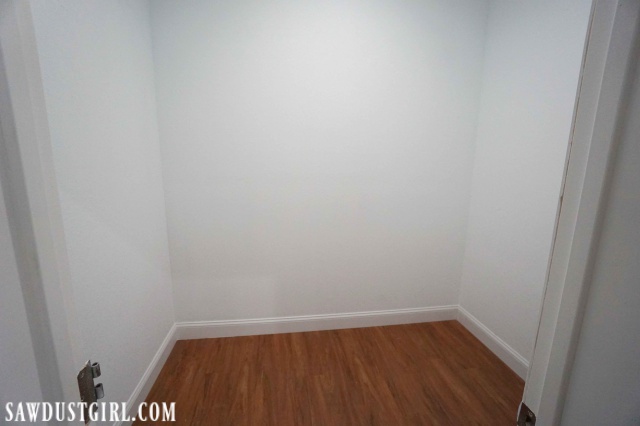 We couldn't just leave it an empty room though. Lucky for me, I had been contacted by Modular Closets, about partnering on a project, and this was a perfect opportunity. Their closet models are made up of pre-drilled components. Assembly is easy with the use of simple cam-lock system with added dowels. They have a free "closet design" service so I sent my closet dimensions along with a request for a combination of drawers, shelves and long and short hanging storage. The first design mockup they sent me was perfect so it it was produced and shipped out while I continued to work on other things in the house!
Assembly is definitely a two person job. But not more than two. Julie and our friend Matt did all the work while I pretended to be a professional videographer. Though you'll see if you watch the video that I need to practice up on that skill!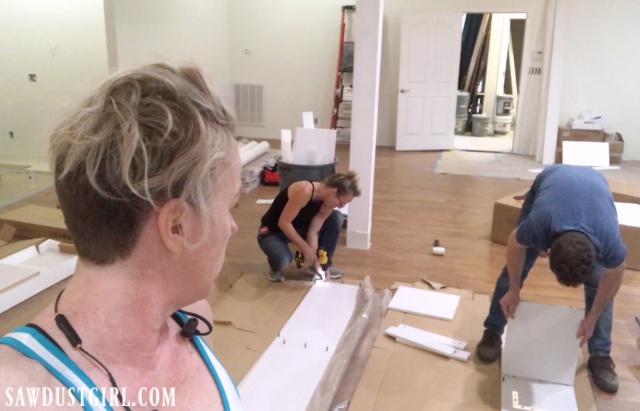 Installation was a three person jot. Matt lifted the cabinets while I secured them to the studs. I predrilled before driving the screws so it was helpful for Julie to hand me the right drill/driver and screws.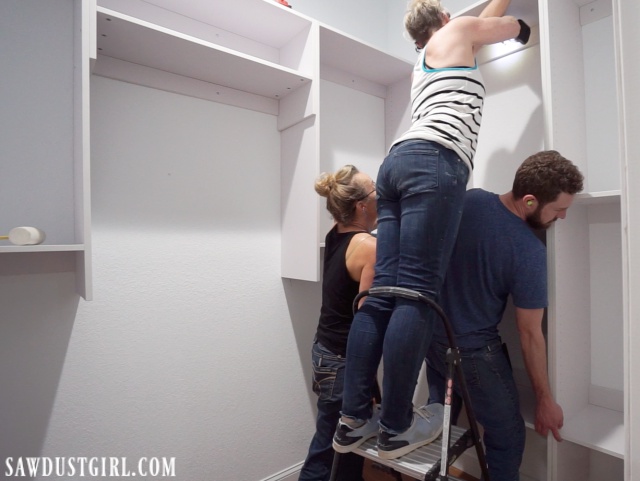 The drawers came built so all we had to do was attach the drawer fronts and hardware which was easy to do because of the predrilled holes.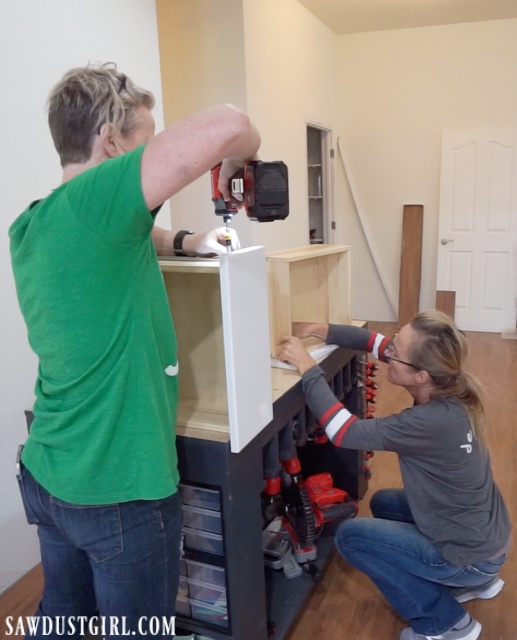 No need for drawer pulls because they are "push to open" drawers. This closet system was a really good solution for us because we needed something that would be quick and easy to install.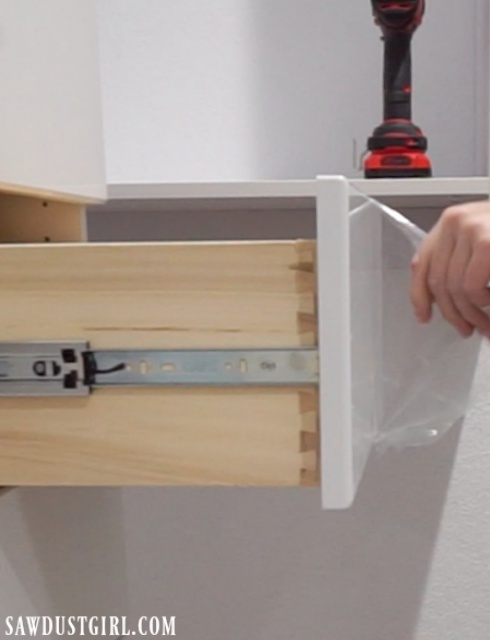 It was a really easy process to assemble and install — and we did it all in one day. Modular Closets is offering a 15% discount off your order by using this link.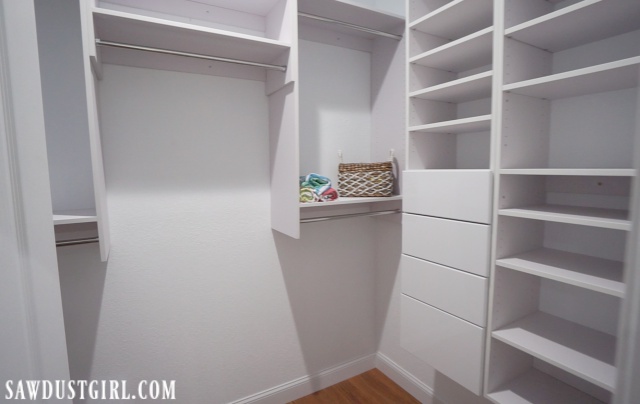 Video
Can't wait to finish more rooms and keep sharing them with you!