You may remember seeing our friend, Chantel, popping up in projects here and there. She was over last week and when she visits, she wants to help get something done! We were so excited to take down that "awning" over that far back window, we didn't even set up a camera! We removed that thing (which weighed about 50lbs) AND the light fixture!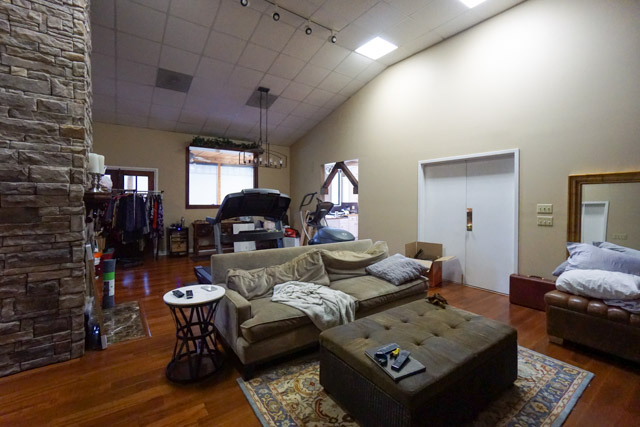 We also moved Wes' humidor into our bedroom, the excess clothes that have no home into the front room/porch thingy and relocated all the other crap –so I could have somewhere to set up a makeshift office. This "makeover" is ugly as all get-out but it's a functional change. Removing those lurking overhead objects makes the space feel open and this makes us all feel happy! (Plus, now I have somewhere to sit down to my computer (calendar, notepads and all the other crap that makes my "business" feel organized) and can actually edit photos and write a post! Woohoo!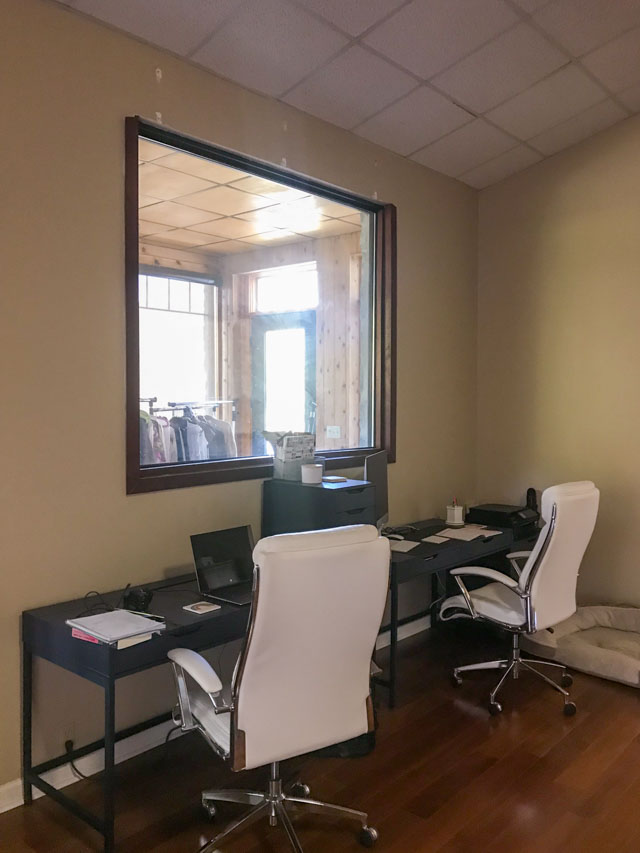 Big fake beams!
Next we decided to take out those big fake beams in the doorway to the kitchen. I had thought I would need to hit them with the reciprocal saw, but hadn't wanted to try to find that in the mess of my workshop — just to take out those beams. However, I had recently found it, so when Chantel said, "Should we take out these beams?" I was game!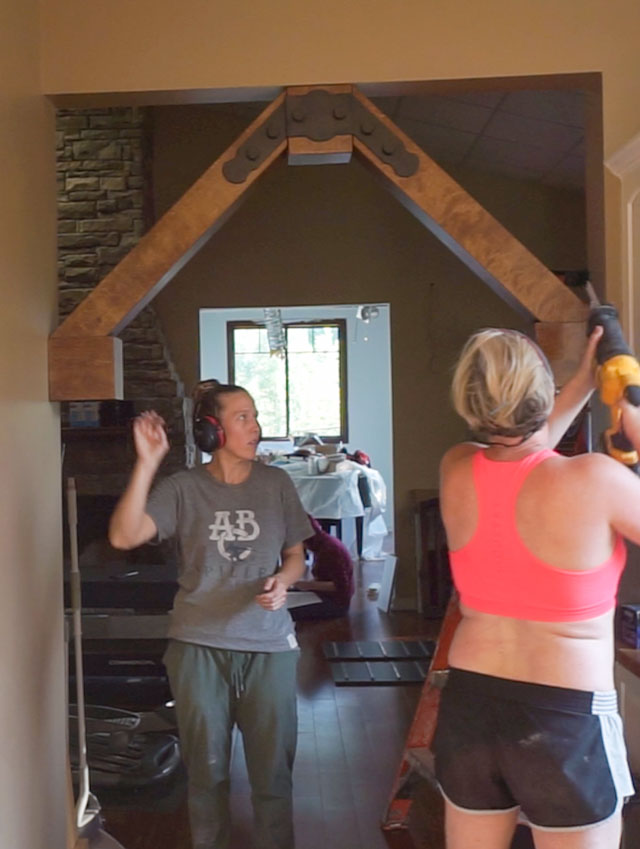 Turns out, the recip saw wasn't even needed. Firstly, it was just making a mess so when I went to change the blade, Chantel mentioned thinking we might be able to knock it out with just a hammer.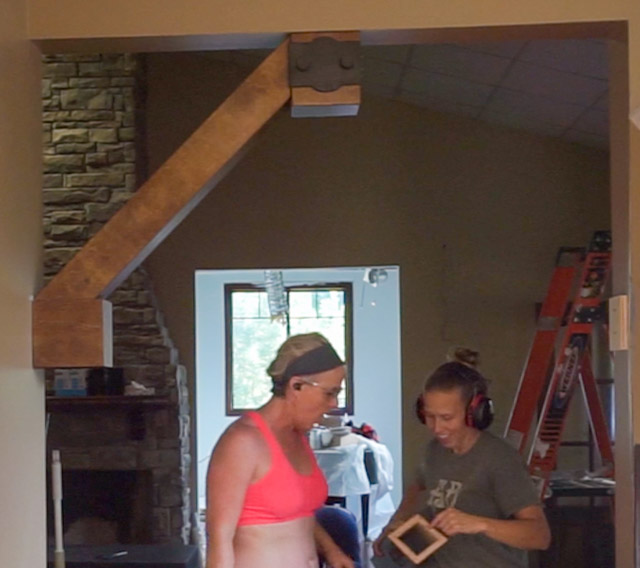 And she was right! A couple whacks and that single 18 gauge, about 1″ of nail that was protruding into the cleat couldn't hold out.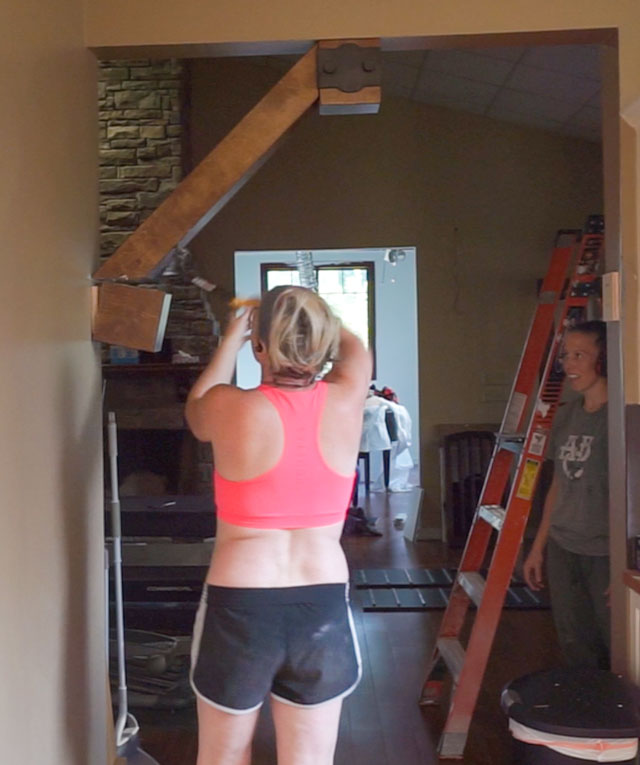 You don't even have to "just imagine" my happiness because I had set up the camera when I realized we were demo'ing! (Also, we told Wes he had to stay out in the gazebo until we were ready. He was nervous but I told him to "trust me". "It would be better when we were done". I promise")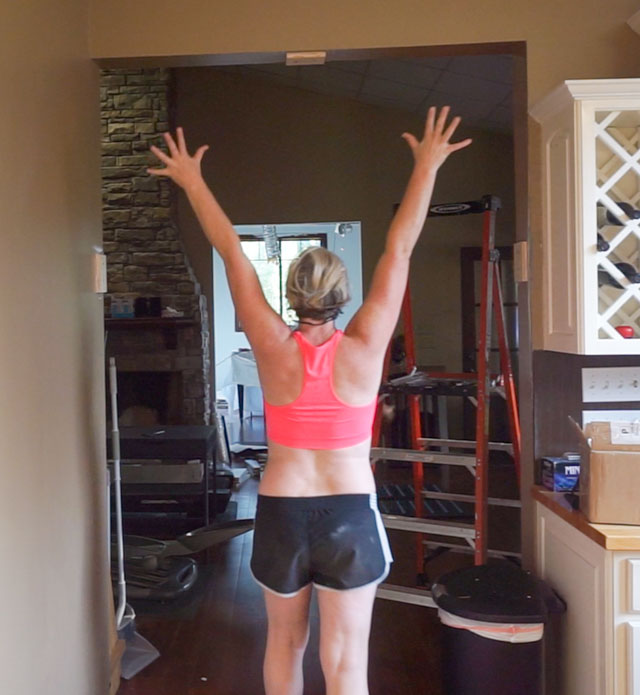 Kitchen
Next, we tackled the kitchen. We first removed the light fixture that Wes and I both keep hitting with our heads ('cause we both lean over the counter, apparently).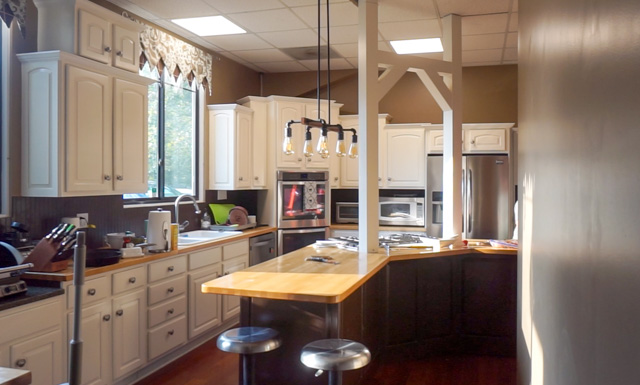 Then we "explored" removing the fake beam, post, thingamajig over the gas cooktop (that has no vent). Each "leg" was secured to the countertop with one 2 1/2″ drywall screw and only one side was secured to the flimsy ceiling grid with another drywall screw! We were so excited thinking how easy it was to get this big lump of nonsense out of the way!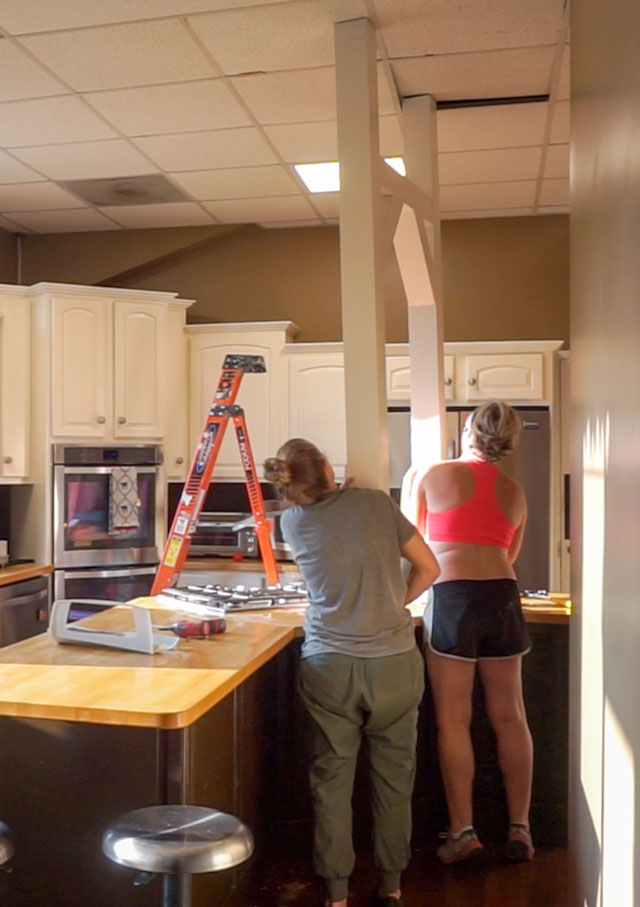 Then we saw that the one leg was encasing a very wide diameter tubing. I'm not sure if it's a gas line or if it's power. Either way, we couldn't take out the whole thing and would have to leave that leg. I cut the thing in half to make it more a manageable mess to deal with. Chantel suggested we use that half as a new mail box holder. (Which we need!)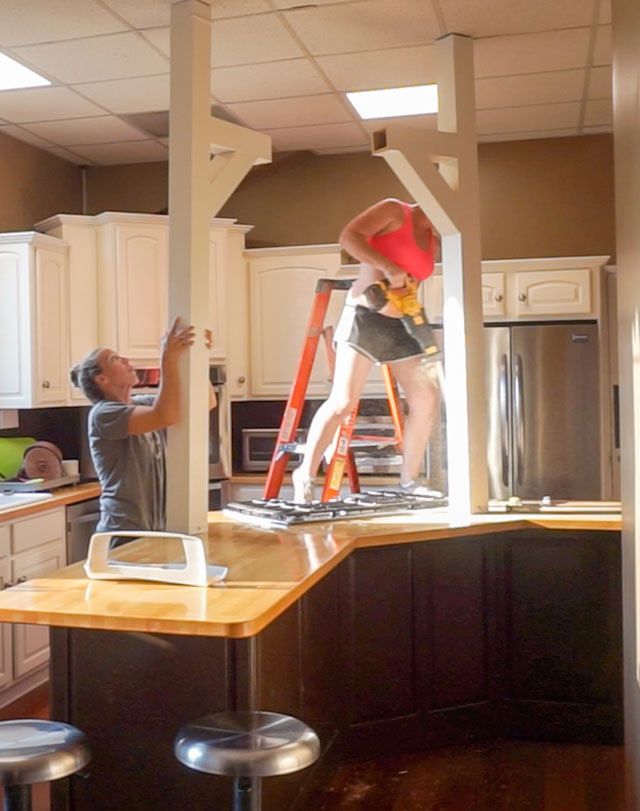 I cut off the rest of the "protrusions" and re-secured the post to the counter and ceiling (what a joke). Chantel swept and cleaned and Wes re-entered the house. He was NOT disappointed. His trust in me (and my spontaneous demo mode) is strengthened! (For now.)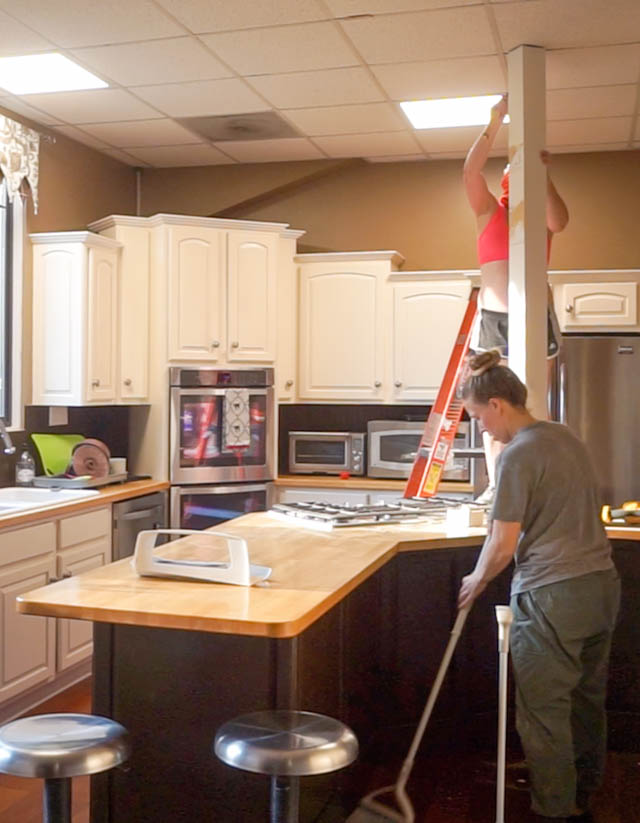 Piano Room
This house is really small, compared to Richwood. We have 2 bedrooms, a kitchen, a living room, and a "music room". This room has housed the piano and all of Madison's instruments but it's mostly been a storage room for a some of Julie's belongings. Now she has a place for them so I get to make this room something useful and …as pretty as I can make it without doing any major demo. As in, I'm not moving the windows down to a normal height. Those windows are going to reallllly bug me but I'm not going to touch them yet.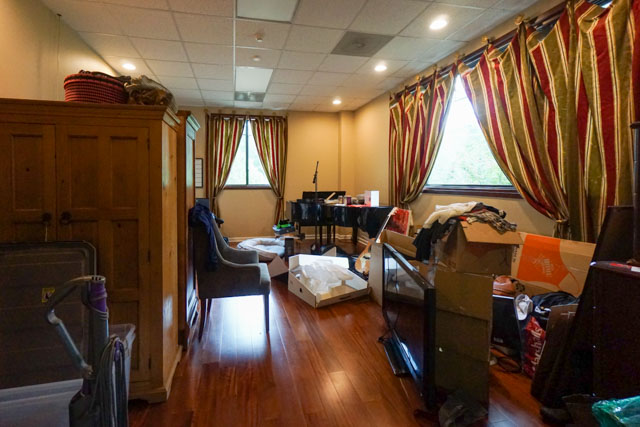 Removing the drapes was a great start!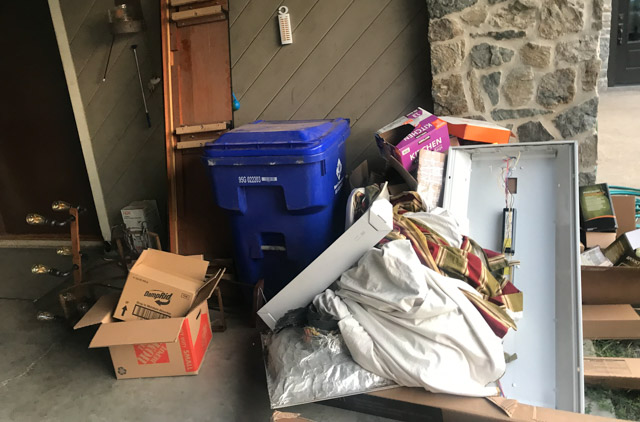 Then paint. I started with the walls and will come back to paint the window casings. I was too antsy to get to the biggest part of this room makeover.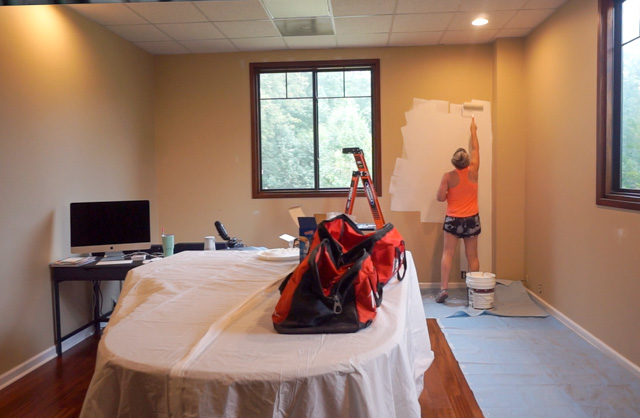 The ceilings! I am sooooo excited to take down the yuck and make this room pretty! You know, since I have a week or two to kill until this overbearing heat passes.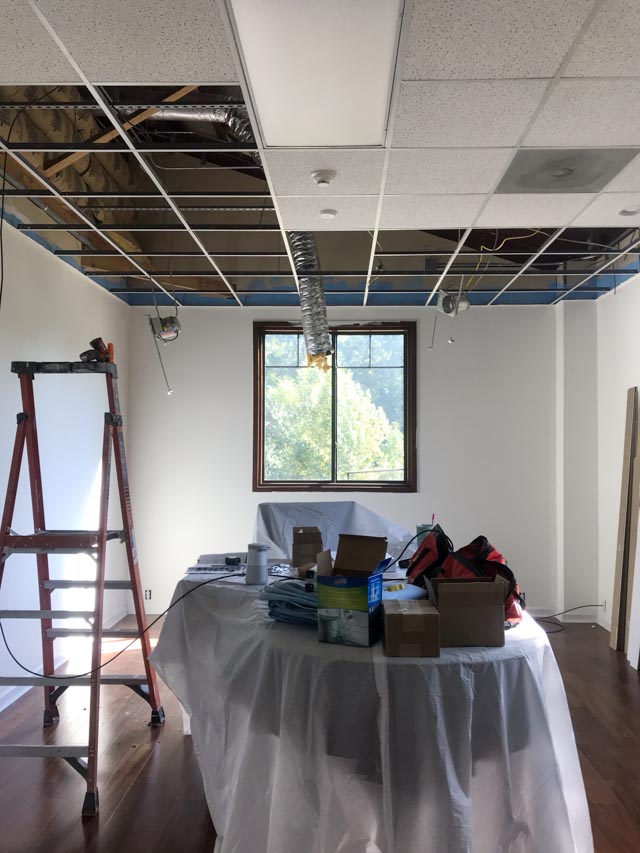 Ok, so all these little projects haven't really made the house less ugly -but at least we're not going to whack our heads on things! And this one room here — it's going to be kinda pretty when I'm done.