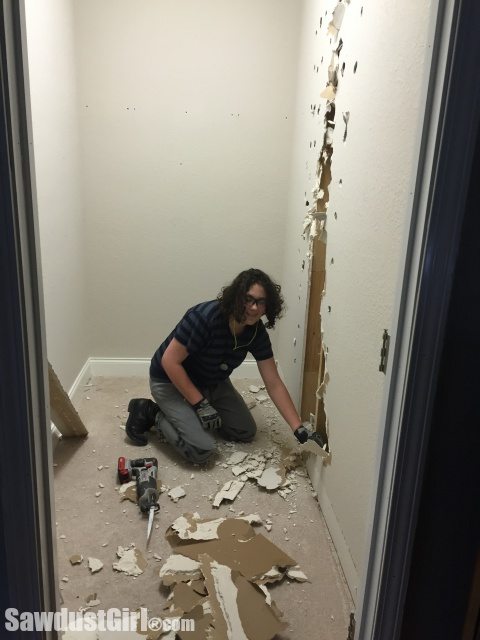 Madison is home again and settling right into a project.  She's knocking out the wall between the two closets in the small bedrooms on the main floor.  This is part of my master plan to create a jack and jill bathroom in this area.  I'm not taking that on any time soon but I don't mind if Madison tears out the wall now.  It's good to have her home and I'm glad she is interested in tackling some DIY projects.  FINALLY.  She has realized that it would be a good idea to learn some skills before venturing out on her own completely.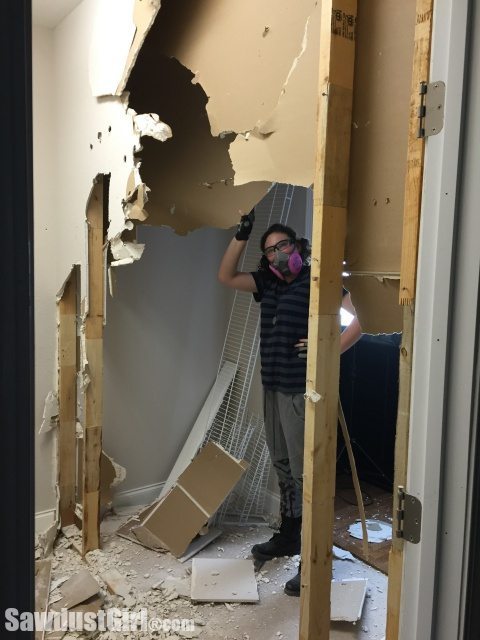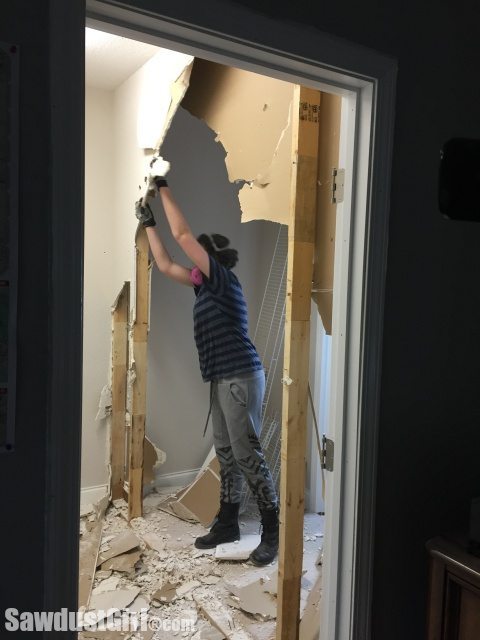 She was so antsy to get settled into her own space that she started this project a bit prematurely.  Day 2, she decided to take the bedroom in the basement instead of the tiny bedrooms upstairs.  She was going to use one of the two small rooms as a bedroom and one as an office and place to play and record music.  The large bedroom downstairs is big enough for everything.  Using that bedroom was suggested BEFORE this closet project started but girl couldn't make up her mind.
Whatev.  That wall has to come down eventually anyway and we don't currently use those rooms.  ALSO, Madison moved home just a week before Wes and I left on vacation so I let her run with her plan.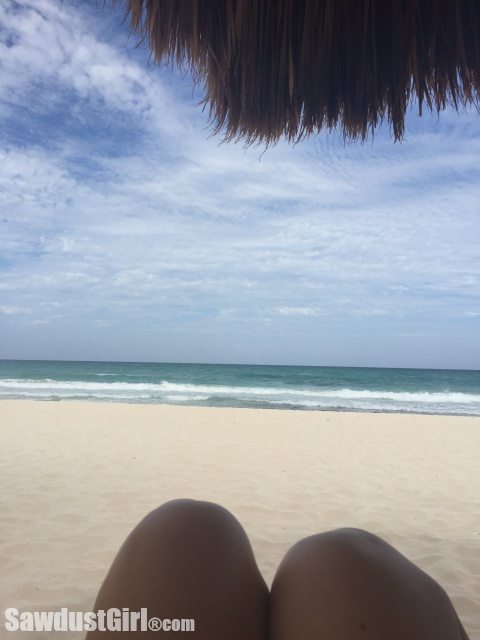 We arrived back home yesterday from our R&R and NOW I have to deal with things…like the mess of drywall that is still laying on the floor.  I still have so much to teach that girl.   It's important to clean up and finish the job – regardless of  how ill conceived a project might have been.  😉
I'm glad I have a few more years to teach her these important life lessons.