Since we did not get as much done last week as we had hoped (or as fast as we had hoped… I should say), this week with Sandra's new instructions we jumped right in! We framed out our walls, and the saddest part was having to screw into the new floors we had just installed. But it had to be done… so I closed my eyes and just did it!
After having to build 6 gigantic built in bookshelves, building 6 small ones to go on top of those was a walk in the park. I could not believe how much quicker this whole process was going. I learned my lesson this time, though. I primed first! This time around I will not be standing on a ladder priming until I cry.
When my husband and I first started building this together, like any married couple, we were annoyed and frustrated with each other. If you do home improvement projects with your spouse, you know how it goes! I imagine it's pretty much the same for most couples. Luckily, further and further along in the process it gets better. You learn when the other one needs a break and when it's better to just walk away (even for a few hours) and start over again.
Luckily, this week was a walk in the park compared to the weeks before this. We completed our homework without any problems. I'd like to hope it stays this way… but I am quite positive it won't. 😉
We got the top cabinets built, attached them to the walls and framed out the wall panels. Here is how it looked ..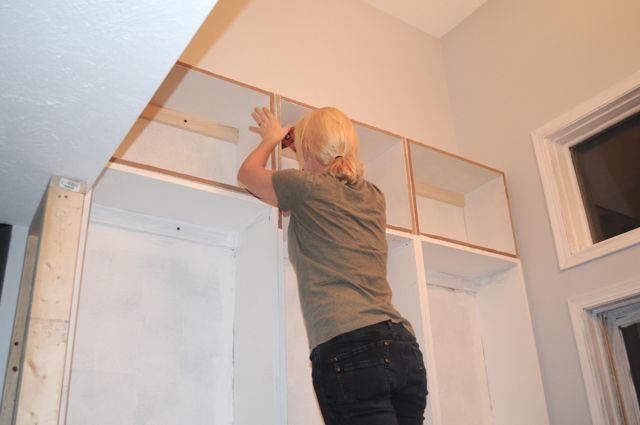 After we got the bookshelves up and the walls framed it was time to frame out the bookcases. This was time-consuming but relatively easy. Measuring… cutting… nailing… pretty simple compared to the rest of the process! So this step involved very little bickering. 🙂
After a couple of days' work we ended up looking like this …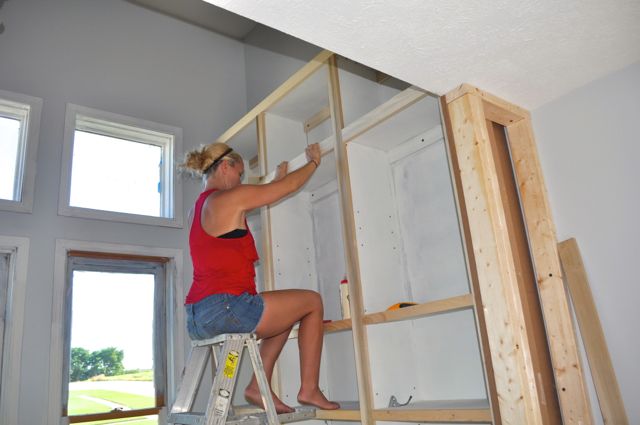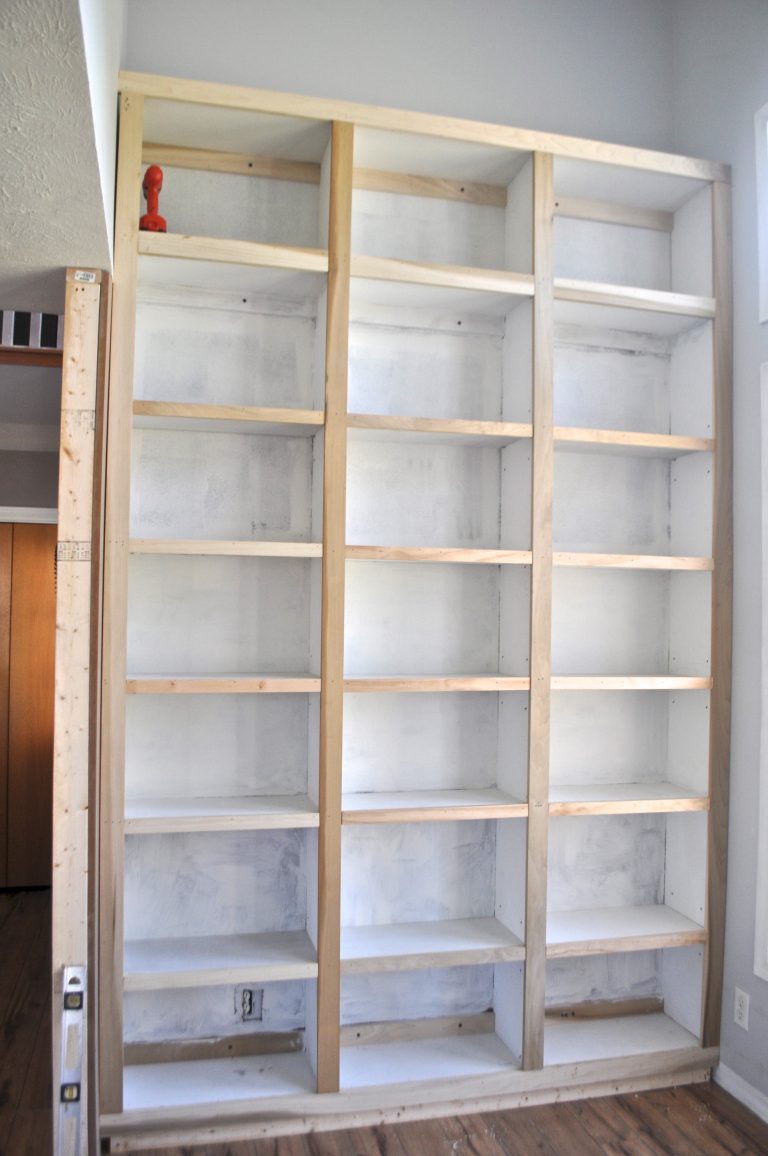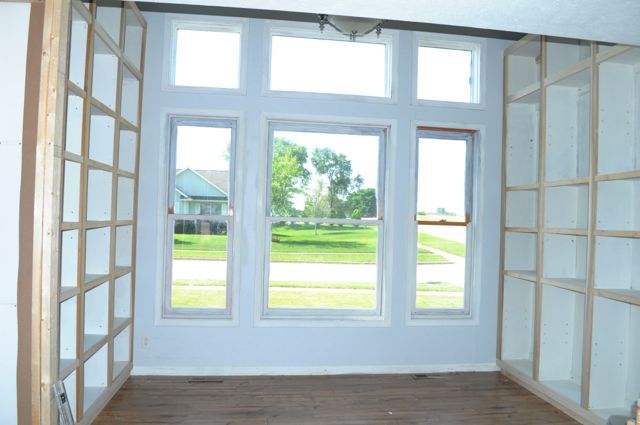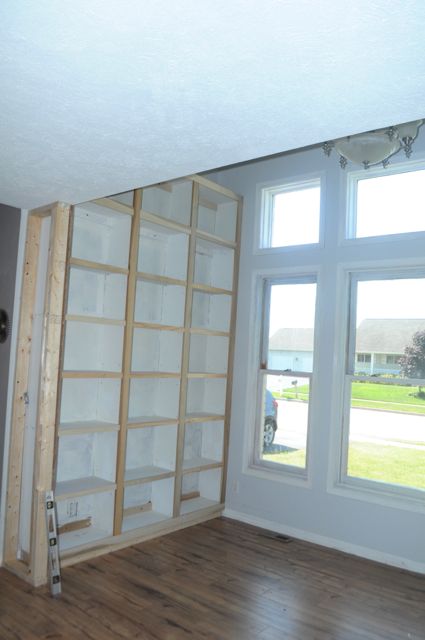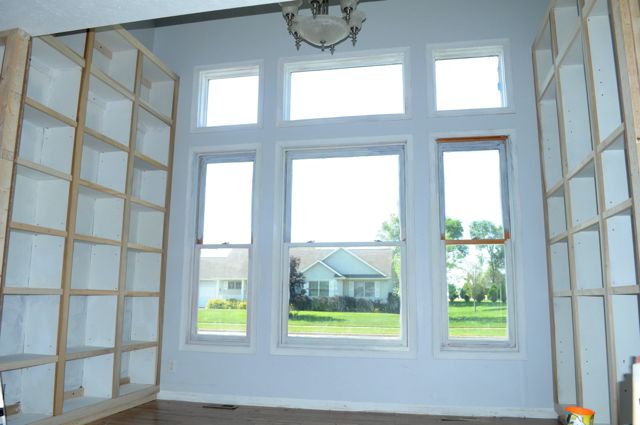 Next week we get to start framing out that window! It is so exciting seeing this come together week by week!
It is nice that whenever we have issues, Sandra is a phone call or an email away. So anytime we get stuck it's easy to get ahold of her and figure out what we need to do.
When we bought our house, this space in front of the dining room bothered me. Besides being a great spot for a Christmas tree, I had no idea what to do with it. But now seeing this slowly come together, this will most likely turn into my favorite room in my whole house, thanks to Sandra's help!  I never thought we could take on a project this big (and still stay married, kidding… kidding! )!
Read the rest of Fawn's build: Part 4 , Reveal and get the Free plans here!