Happy New Year! I'm finally ready to share my big plans with you guys! Though THIS has always been the intended purpose for the Clinton property, I've been holding off on divulging my plan until I was able to start actually working on it. Progress is starting later than planned – but life happens and you roll with it. (As I shared with you in my post about the unexpected delays and hurdles that 2019 brought.) Now that this property (that we purchased in November of 2018) is finally going to start becoming what it was meant to be…I can fill you in!
The Dream
I've had this dream for years and years. I love teaching, mentoring and sharing in the "journey of empowerment" that making/building/creating allows people to experience. Before my personal projects took over my life, I loved doing my mentorship program. I always wanted to be able to reach a larger group of people and provide a place that answeres the question I get so often, "where can I go to learn how to do this stuff?". That's what this big hunk-o-ugly is going to become!
Here's a very rough look at what I've got in mind for the front facade. (The deck will either be fully or partially screened in. We're in TN after all!)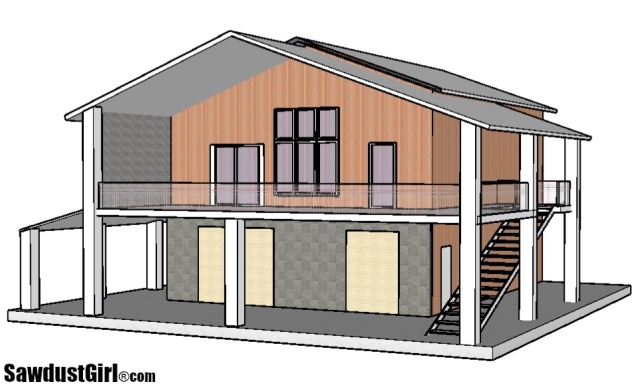 B&B with a twist
This giant workshop building on our property is more than my workshop. It's going to be a B&B of sorts. So we don't just call it my workshop. We refer to it as "the Lodge". My specific wants in building (or finding) this building was that it be a very large, two story building that would make for a super cool "apartment" on the top level. The lower level would be "workshop space". My dream was to create a space where I could hold multiple day, hands on, immersive workshops for a small group of people that could come and stay on the premises. I came up with (what I think is) a very clever name for this business: Build and Breakfast®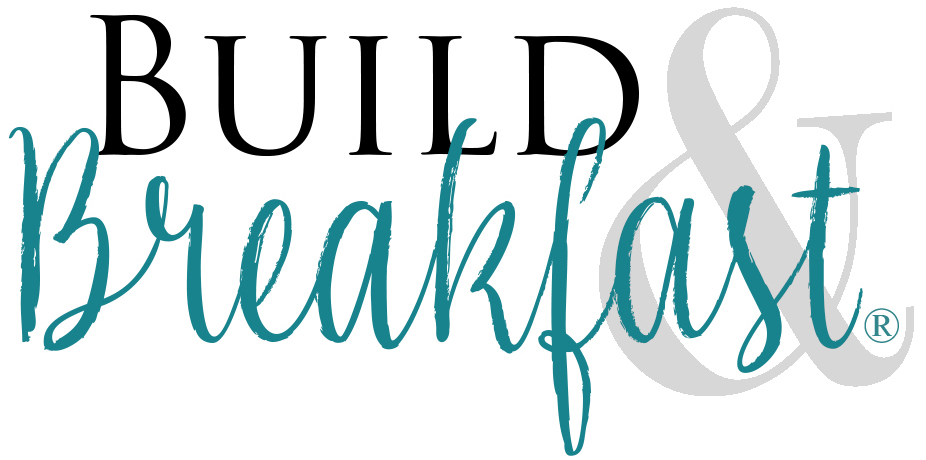 Guest Suites
Currently, the upstairs is a giant, 3200 sq/ft shell. This side will be suites.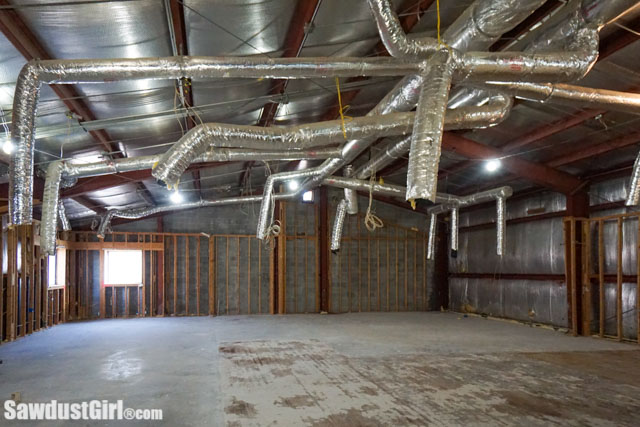 I've used my recovery time to draw up a gazillion options. The kitchen space is determined but I'm not worrying about the specific layout yet. I've got to iron out the layout of the suites and I'm still chewing on that decision. Each bedroom with have a private bathroom. I'm still deciding if I want 4 large or 6 smaller suites. (I want them to feel spacious but don't want a bunch of wasted space.)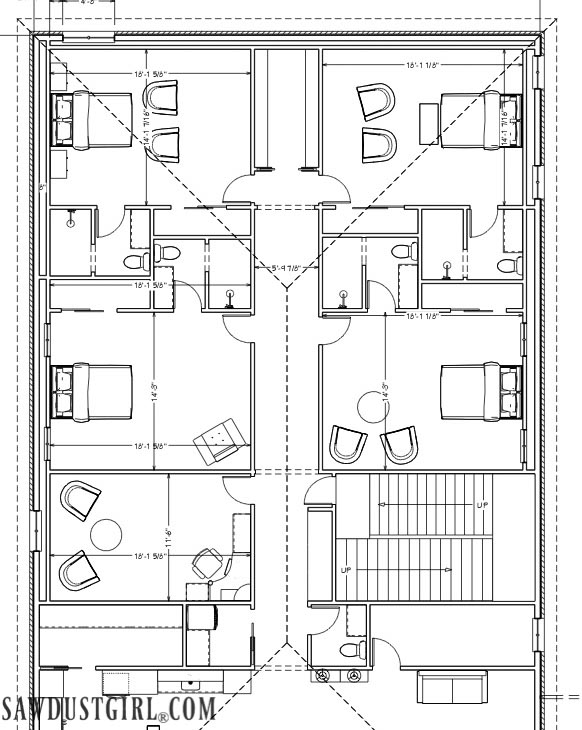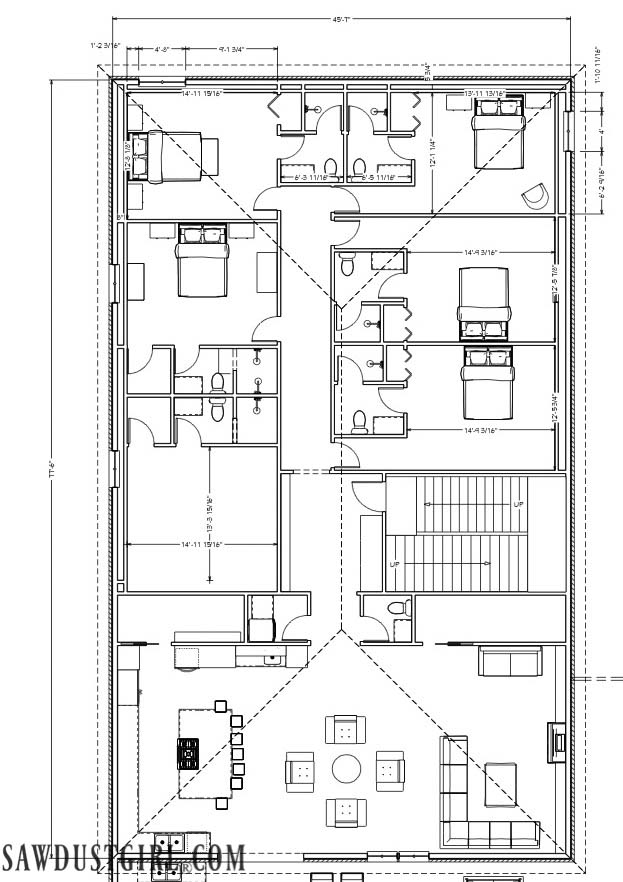 Gathering Room and Kitchen
The other side will be a large gathering room and kitchen. This area will also include a small laundry room and a powder room. This space is going to be so fun to hang out in! Movie night, BINGO (jk), square dancing…Once there's furniture in here it won't seem so massive. Empty, it seems like the possibilities are endless.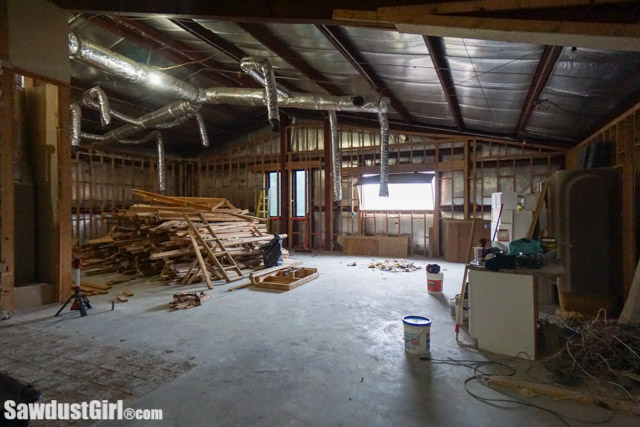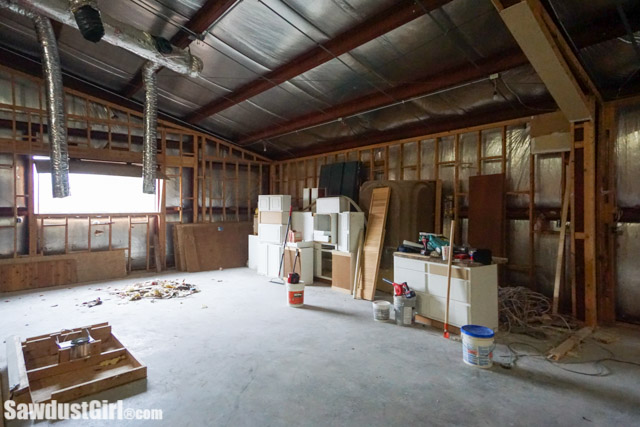 Most likely the finished space will look nothing like this rendering. I'm mainly concentrating on space planning, not style. (Yet.)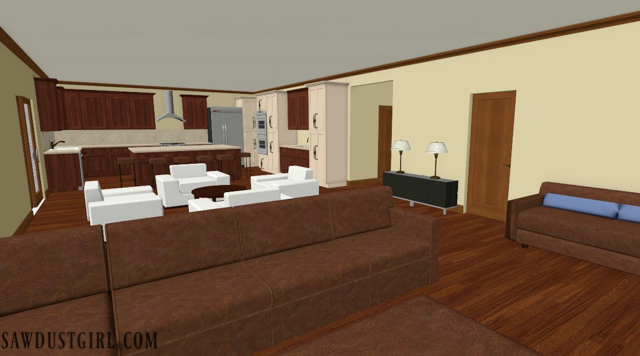 There will also be a substantial deck with stairs leading up from the "parking area". This would be the entrance one would use if they just wanted to access the living space of the building.
The Workshops
The lower level of the building is the Workshop space. (The front of the building is my workshop space.) The 3 large rooms in the back of the building are for workshops –classrooms. This is where me, Julie and guest experts will be teaching peeps how to do the things!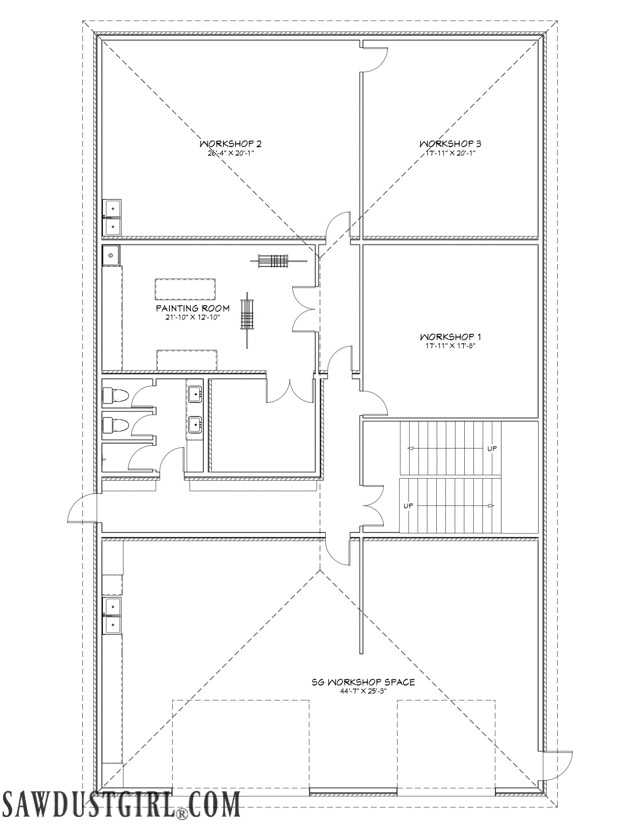 In addition to the B&B aspect, we'll be holding 1 and 2 day workshops that will be open to a larger group of people. These classes will be accessed through this side door which, next week, we begin creating some kind of grand(er) entrance. (In addition to building a retaining wall and doing more waterproofing and French Draining.)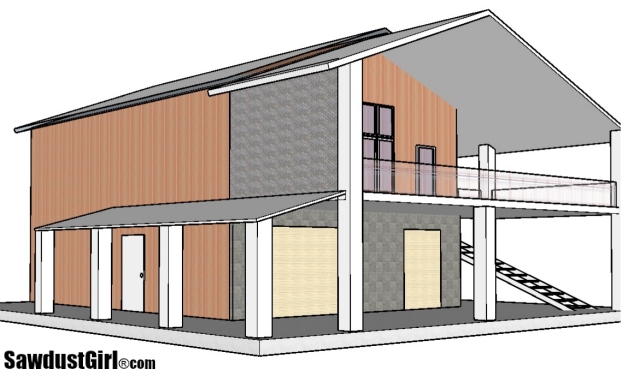 Julie and I are teaching our first, 1-day workshop in April! It's probably going to be "Everything Drywall" or "Cabinet Painting". (And most likely we'll only take 10-12 people so we give everyone personalized guidance.)
What's Next
I'll be focusing on the lower level in the coming months to get it ready for our first workshop. Most of the demo is complete so next up is painting, plumbing and HVAC. The great thing about the workshop spaces is they're empty rooms so there's not a whole lot to do to get them ready. The bathroom is going to be a job. There's currently one toilet and I'm putting in two "private stalls" so it's more accommodating for the days when we have larger groups.
The Living Space on the 2 level is going to take…I have no idea. Obviously I'm going to continue to create content here, like I have been doing. The Lodge is going to provide lots of projects for that.
Just typing this all out makes me antsy to start DOING things. I'm in week 4 of recovery so, still not supposed to lift more that 5-10 pounds. At least this stage of the game I'm needed most for designing and communicating with the contractor. Seeing progress happening will be enough for me for 2-4 more weeks. And I still have more designing and work to do on my computer. (I could spend some time learning how to better use this design program. ha)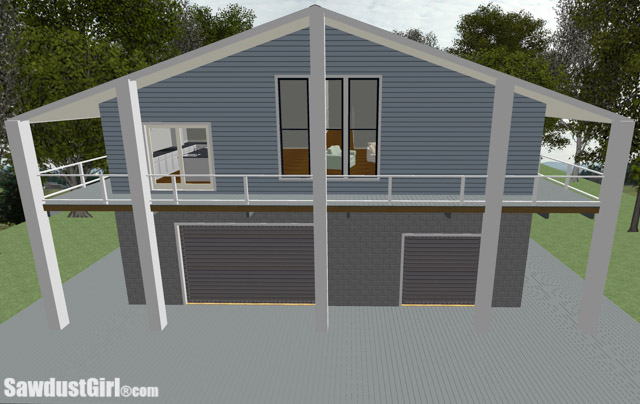 So there it is! My big dream thing that I'm building and I …am…so…excited!!!to jump into this adventure. I hope you are too!