2019 has been a year full of the unexpected. Some good, some bad, and some that were just, potholes in the road that we are traveling. Our destination has not changed but journey has been significantly more bumpy than expected.
As this year comes to an end and we look ahead to 2020, it seems like our journey will be smoother, at least for a while. Not that I expect clear skies and smooth roads from now on. Life constantly throws surprise curve balls and I expect to continue finding rough patches in the road. When they appear, we'll navigate them. What an exciting adventure!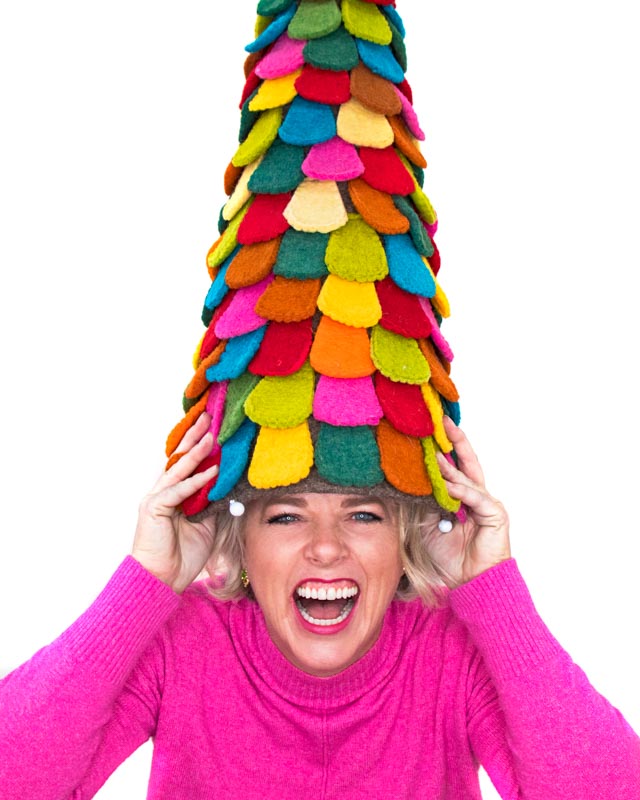 Unexpected Happenings
Clinton Property
This post title is not entirely accurate because the unexpected events began a few months before 2019. In November of 2018, Wes and I purchased the Clinton property. We were nowhere near ready to sell our Maryville house but found this new property and it was beyond perfect (for a very specific purpose which I have yet to share). So we HAD to buy it! The new property is closer to where Madison was attending school so she moved out here in early January. It was a good experience for her to take on all the responsibilities of caring for herself– and we didn't worry about our new place sitting empty for months.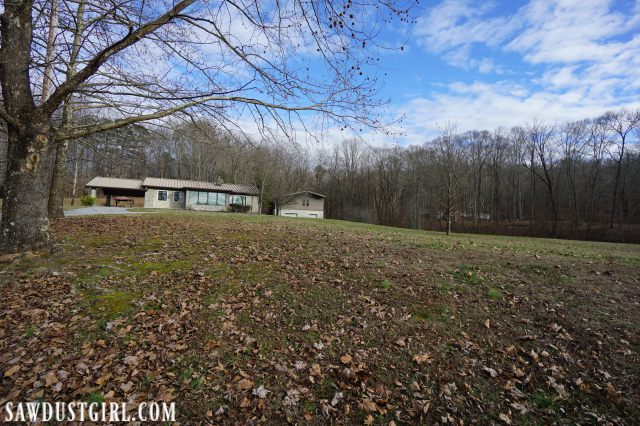 Julie becoming a bigger part of my life
Probably for the last 20 years, Julie and I have wanted to live closer to each other. We've always wanted to be able to work on more projects together. Before flipping Calderwood Cottage, the most we worked together was spending a week or two helping one of us, our parents or another sibling work on their house. Though doing Calderwood Cottage made it clear to me that I do NOT want to flip houses, (at least not like that — where we do all the physical labor) Julie and I still want to work together. We are a great team!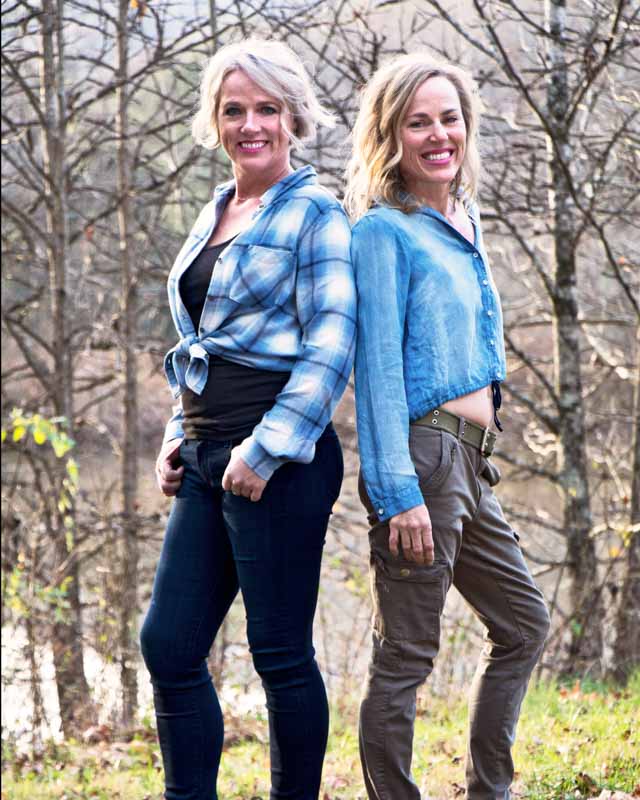 So in the summer of 2018, when Wes and I decided it was a good time to buy property to build "my dream thing" (that I still haven't shared with you), Julie and her husband started talking about him looking for a position that would allow them to live in or near Knoxville. 'Cause Julie is "IN" on my "Dream Thing" and on Making and Creating on her own channel . In fact, you can follow her on Instagram to watch her renovate the ugly, stinkfest she bought in Oak Ridge. (Because she does like the chaos and HARD work that is "house flipping".)
Also in November 2018, Julie realized that she was about to begin a new chapter of her life. A life that will not include her husband, after she navigates through a very challenging divorce. So I flew out, helped her pack and we drove cross country in a moving truck.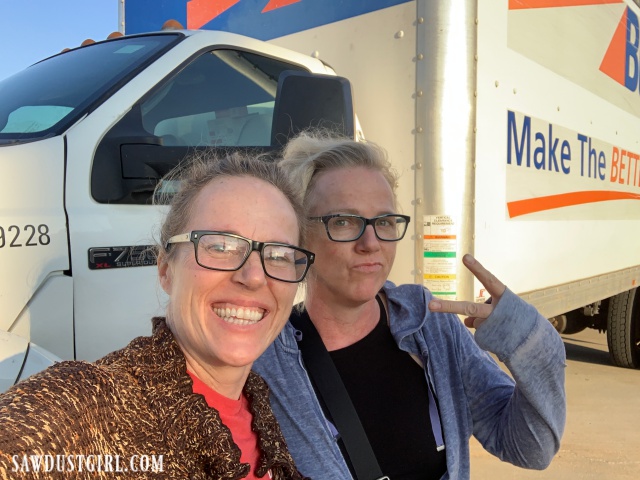 We unloaded all her long term storage stuff in the big workshop I had just purchased. Julie moved in with us and helped me finish the Maryville house. Thank goodness! That house is HUGE and I had tons left to finish before we could sell it.
Finishing and Selling the Maryville House
Julie and I (and periodically our friends who we now consider family, Chantel and Chelsey) worked SOOO hard for 5 months to finish that house. We finished the basement and the loft and then Wes moved out to Clinton while we tackled the Master Bathroom. I really didn't want to take on a whole new room but it was so ugly, it had to be done. Our goal was to get the whole house done and on the market by April, then May, and then… June 1st. And we did it! LOL
And it turned out beautifully!
But it is a pretty hight priced house for the area so we braced ourselves to the fact that it probably wouldn't be quick sell. And it wasn't.
However, we are under contract now and set to close in early January. So –yeah!
Leaking Workshop
After finally moving out to my new DREAM workshop (in June), I found that it wasn't quite the dream –yet. There was standing water in the back three rooms and mold and mildew spots had grown on a lot of the things that were stored in the front two bays.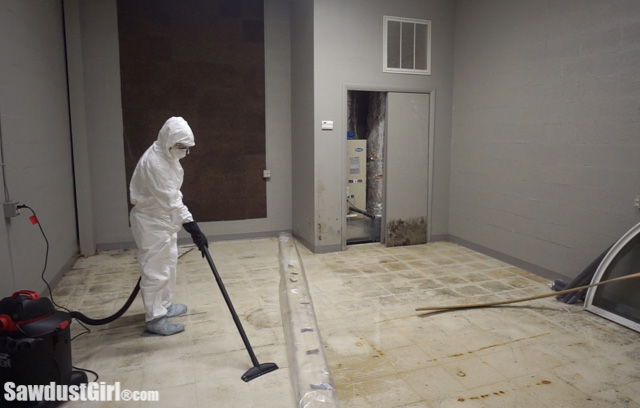 It took some time to even figure out where the water was coming from. I went out during one of the windy/rainy storms and found gallons of water coming in from upstairs. It was running down the back side of a giant metal beam and pouring into the back room of my workshop. 50 gallons is what I vacuumed up after the last storm!
It took two separate repairs to get it completely fixed. The last time I updated you about it I had just had the second repair completed and was waiting for another storm to check it. We had a WHOPPER OF A STORM two weeks ago and, hallelujah, it appears to be fixed! No water was in the shop on the side where it was pouring in. There was a tiny wet spot on the other side where we already had assessed we needed to put in more french drain and a retaining wall. That's happening in the next couple weeks.
The Holding Pattern
House
The last 6 months of living in the Clinton house has felt a bit like camping. I've done some little things to make it more livable but — do you know how hard it was for me to NOT tear out the pantry and wall between the kitchen and dining room when I did the Kitchen Refresh? I've lived in this house long enough to know how it doesn't work for us and know exactly what I want to do with it. (That includes adding on a few sq/ft.) But until we sell the Maryvill house… $$$ You know.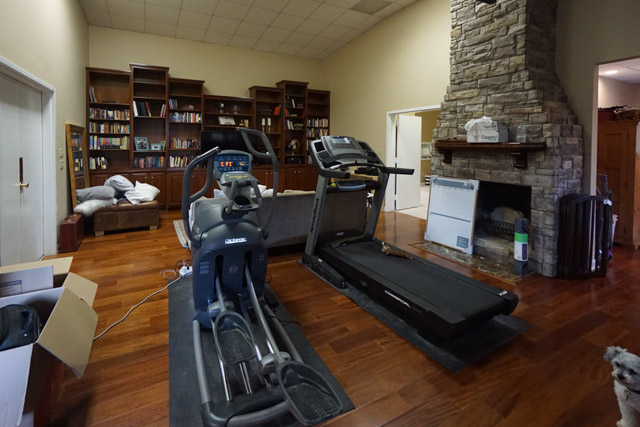 Workshop
The process of finding, fixing, checking, fixing more and then checking again…the leak in my workshop took a long time. During this time I haven't been able to pursue the full potential of my workshop. It's been a waiting game. I made some progress setting things up. But I didn't want to do too much until I knew the work I put into it wouldn't be ruined by another torrential downpour. Imagine the damage this much water would cause to cabinets and tools.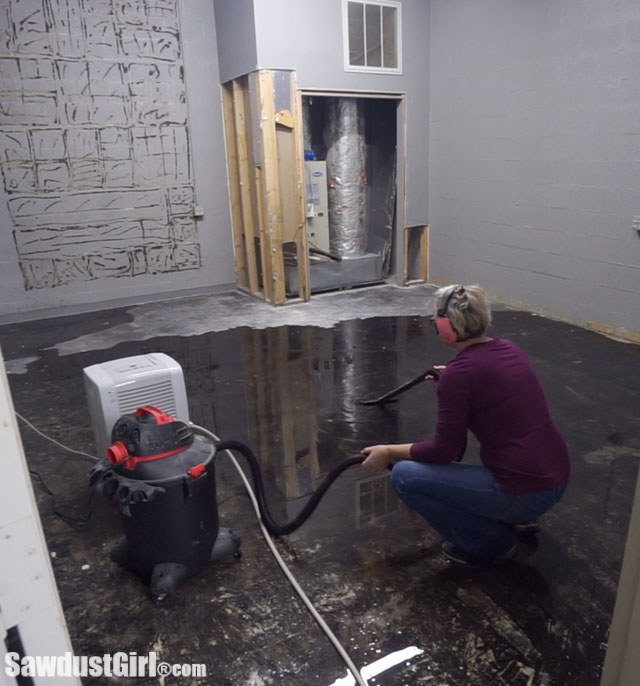 Good news for both buildings – the Maryville house is under contract and the leak is FINALLY fixed! 2020 looks like it's going to be a year of progress! (Knock on wood )
Wes and I both having Surgery
I told you already about Wes' shoulder surgery and my upcoming hysterectomy. Guess what? I made it!
The week before my surgery I started feeling the reality of my mortality and requested we have a family photo shoot. (Because IF the worse case scenario happened… I know, that is drastic but it IS a possibility. I think it's foolish not to educate oneself about the risks of surgery and look at all the possibilities as –possibilities.)
Luckily we have friends that are a great "stylist and photographer" pair and they made it happen. So now we have some new family photos not to mention what a fun time we had creating them!
Our Special Family
We're a couple of weirdos and I LOVE us! You all don't really get to see a lot of Wes and probably don't know what a nut he is. His nuttiness matches mine and we enjoy each other's nuttiness. I'm so grateful I get to do life with him. Also, this new big secret thing I keep referring to, now and again Wes will make an appearance. (I promise not to keep stringing you along much longer on this plan.)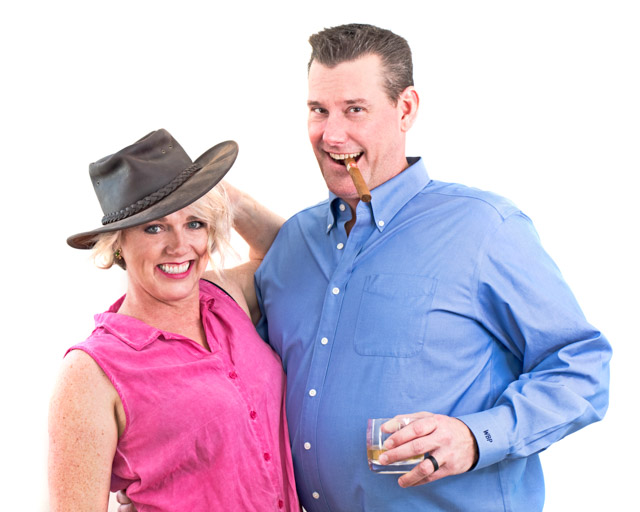 Yep, we're crazy nuts and sometimes, entirely inappropriate.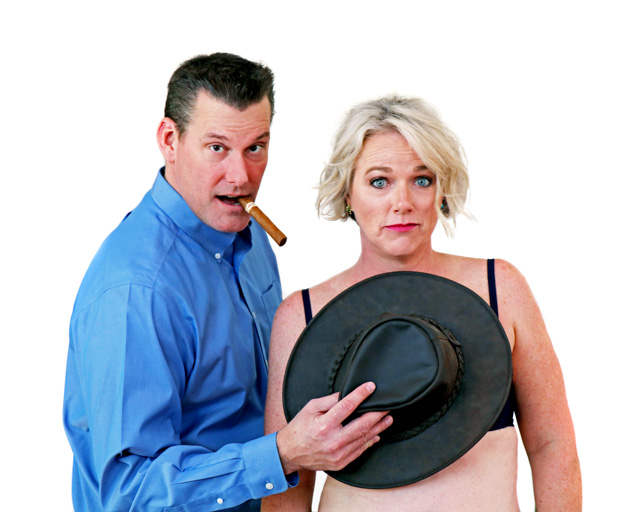 And then there's Madison! Her beautiful brain is so unique and brilliant. She is an amazing human! Of course, she won't like me saying any of that but I get to because it's merely my opinion, not details. She doesn't like me to say much about her and I respect that. She is her own person and her life is her story. She get's to choose how much and with whom she wants to share.
Can you believe she is almost 21 and I started this blog when she was 10? Holy moly!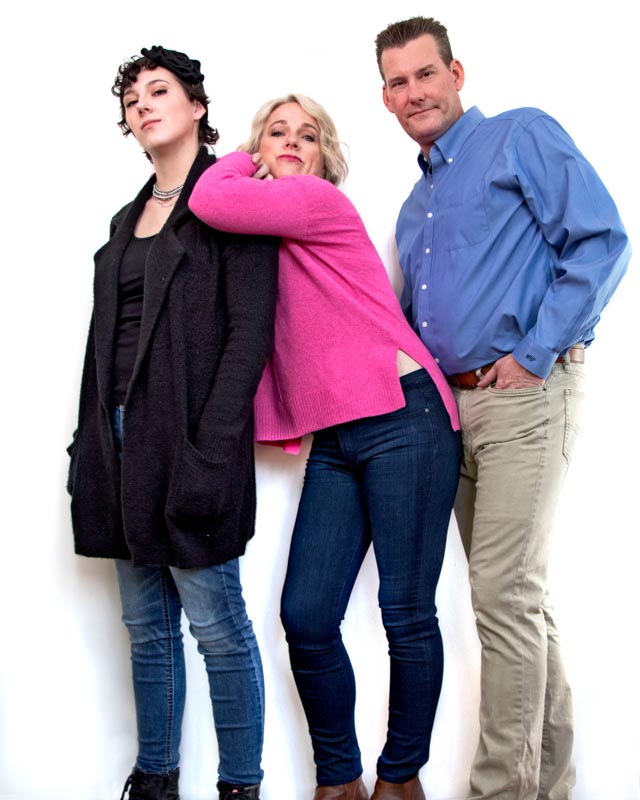 Julie's path this year is way more bumpy than she expected. Starting a new life here is not the way she planned on living in TN, but she's here and we have big plans. She's finishing up her flip house and then will focus more of her attention on helping me develop the Dream Thing.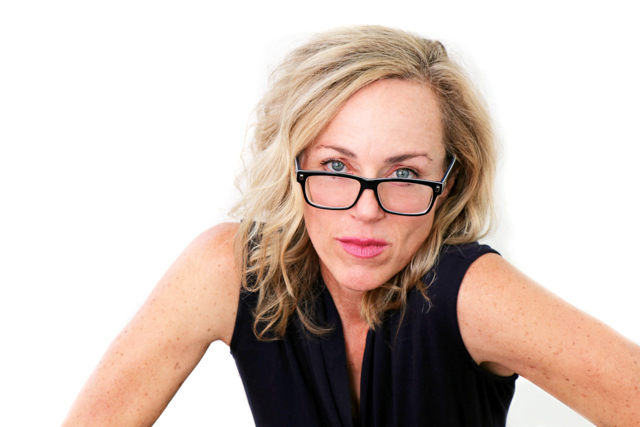 Julie is one of the smartest, most generous and most fun/happy people I know. I am so glad she is here. Our family is special and unique … and I wouldn't change it!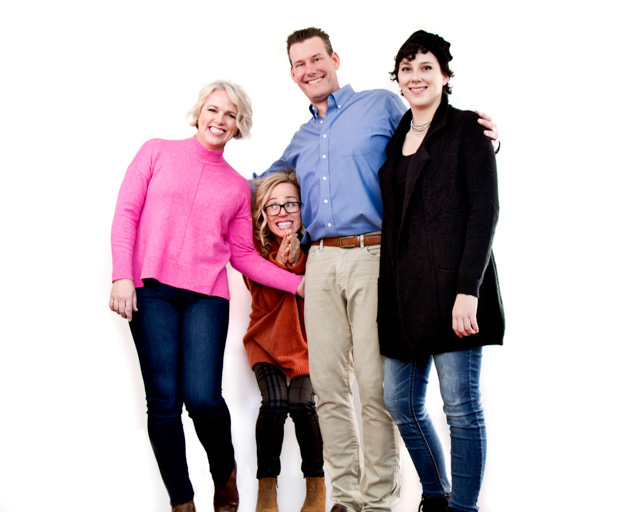 That Dream Thing I keep teasing…
So no, I'm not going to actually spill such important details at the end of this already long post. But come back on Jan 1 because I've decided that's the day to present it to you.
The new year is going to bring lots of exciting projects and progress and
I can't wait to share them with you!
I wish you all the very Happiest of Holidays, whatever your persuasion.