This super easy X base Farmhouse table can be built for about $50.  Cutting the angles for the X braces will be the most difficult part because one angle is over 45• which is the limit on a lot of miter saws.  But there's a simple fix, use an angle finder, mark it and use a jigsaw or circular saw for the cut.
What I love about this plan is that there are no visible fasteners!  If you pick out attractive lumber and spend some time sanding and finishing, this could be a beautiful farmhouse table.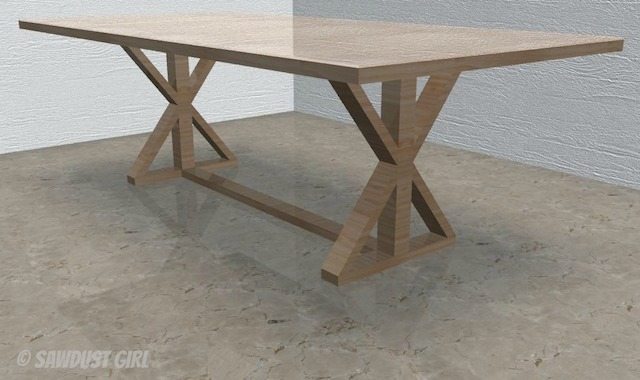 X Base Dining Table – Free Woodworking Plans
Materials:
Base:  Four 8′ 2×4's. (Always good to get a couple extra — in case you need them)
Top:    Six 2×8's Glued and clamped to create a slab top – Tutorial
2 1/2″ #12 pocket Screws

2 1/2″ wood screws

Step 1:  Cut angles
Cut eight pieces as shown in blue below.
Use an angle finder, mark your cut and then use a jigsaw or to cut.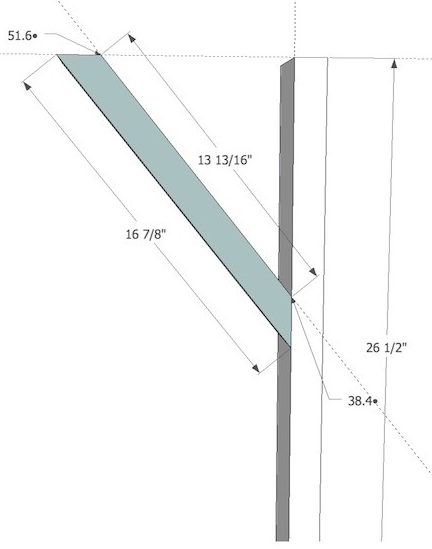 Step 2:  Build "half legs"
Use wood glue and wood screws to attach brace parts to leg part.
Make sure to countersink screws
Placement of screws must not be too low or they will protrude through the brace part.
Step 3:  Create Full legs
Use wood glue and clamps to secure half legs to gather and create one full let
Completely slather glue on both parts then clamp them together until they dry.
Wipe off glue squeeze out so it doesn't interfere with finish.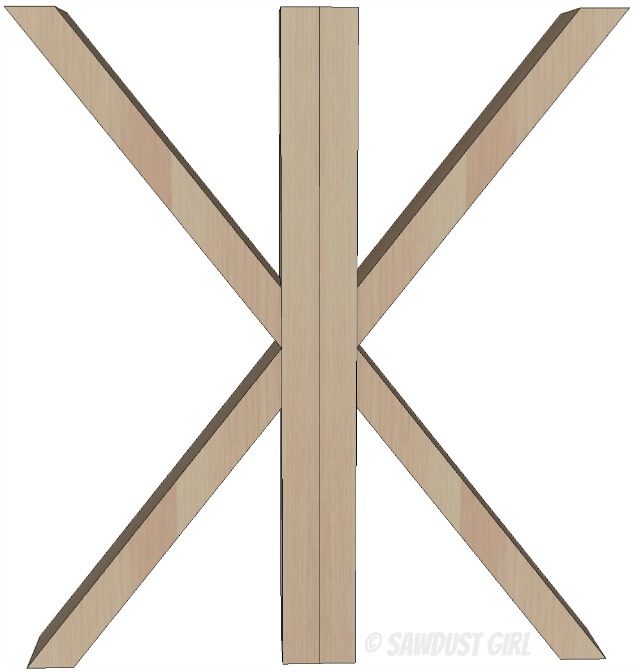 Step 4:  Attach Leg top and bottom
Use wood screws to secure top and bottom to leg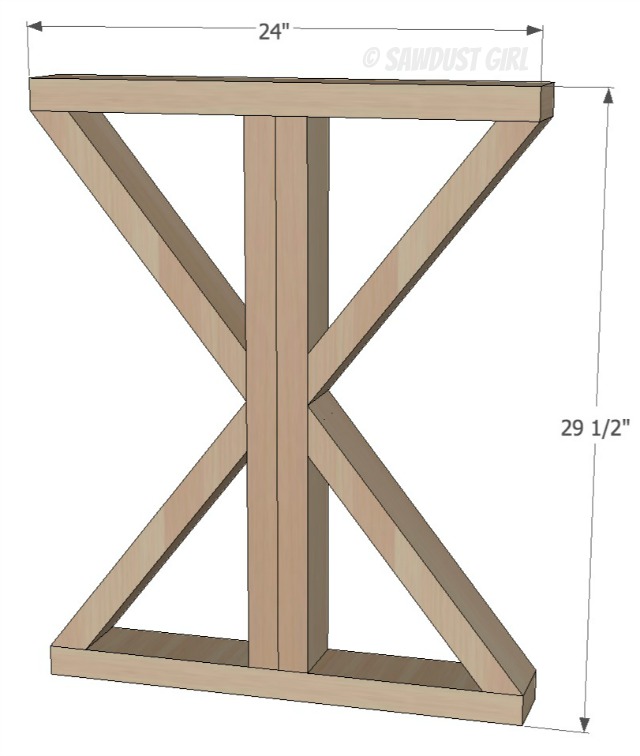 Step 5:  Attach Center Braces
Use pocket screws to secure center braces.
All pocket holes should be located so they are not visible on finished table
Bottom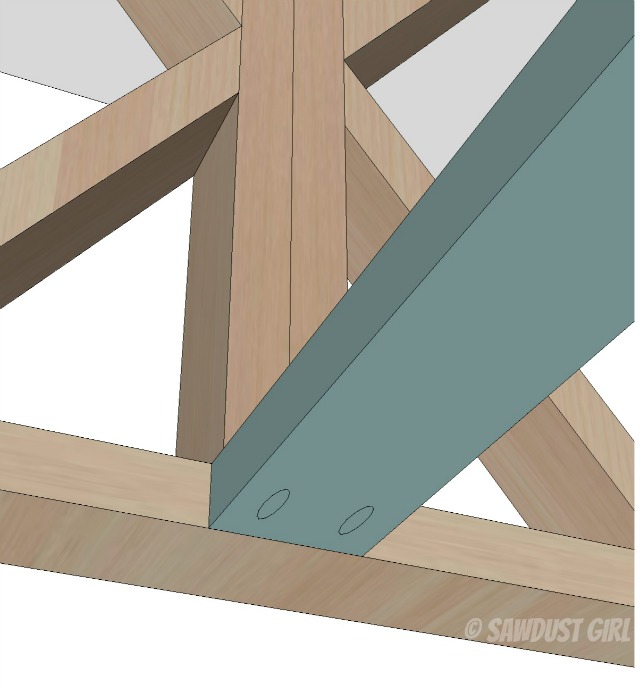 Top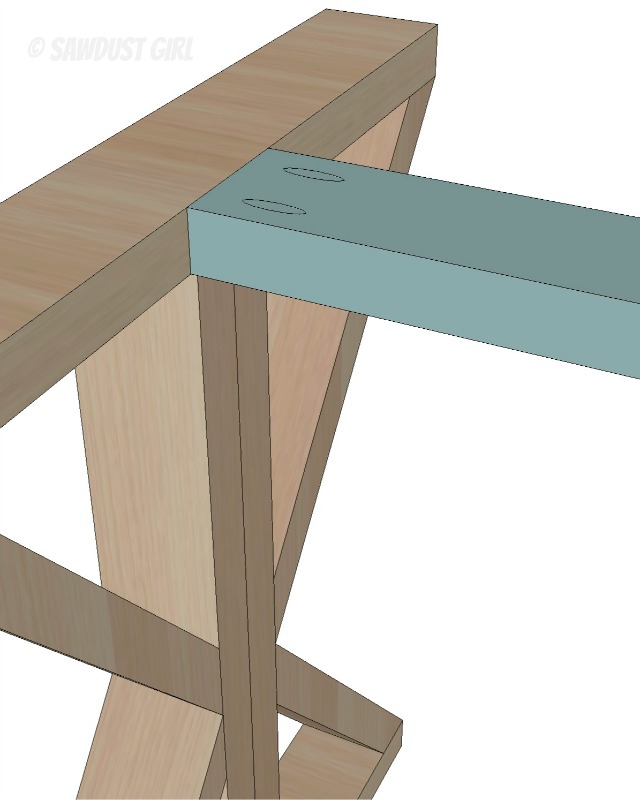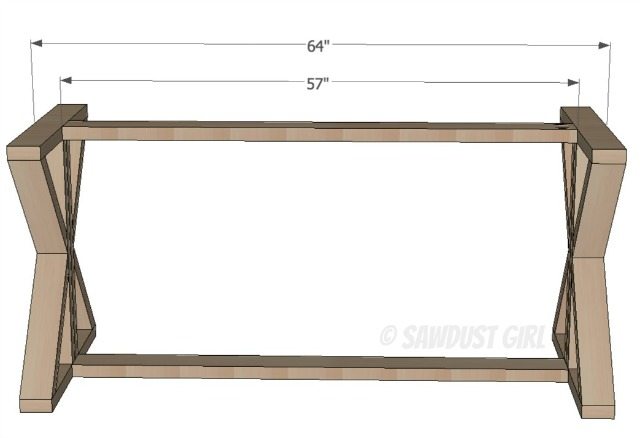 Step 5:  Glue up Top
Glue up 2×8's to create a table top then secure using wood screws up through legs to attach.
Step 6:  Attach Top
Drill a 1/2″ diameter hole in each side of the tops of each leg.
Use a washer  that is larger than the hole and will keep the screw.
Use wood screw to attach top – this will allow for wood movement.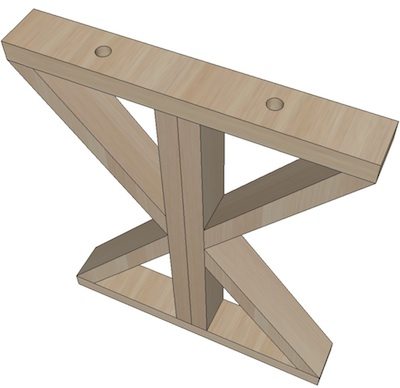 Step 7:  Finish
Finish with stain, poly and or wax.