Hey, guys! It's been a minute. These last few months have been …weird. It's been about 8 weeks since we started "sheltering in place". At that time I also pushed the pause button on having any work done (by contractors) on the workshop building. Who am I kidding? I pretty much just pushed the pause button at that time! I'm sure like many of you, I've never dealt with anything like this in my lifetime -and it's complicated.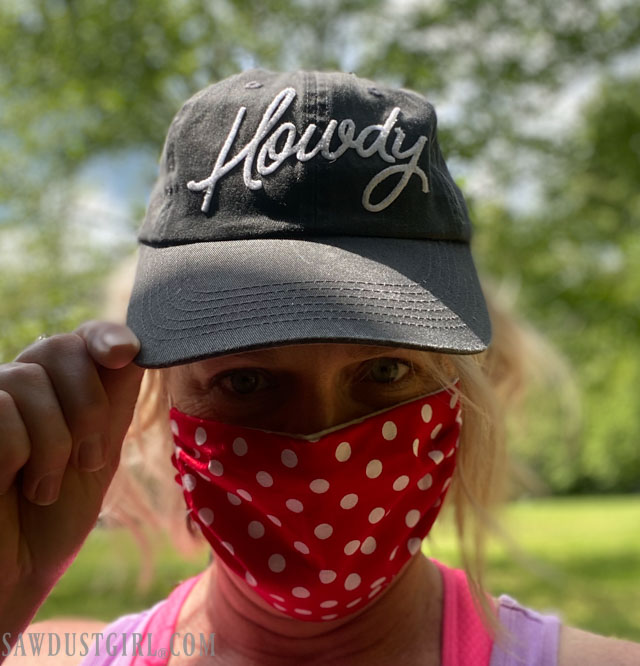 Releasing the Pause Button
Several weeks ago I decided that I felt ok about having some isolated work done, one trade at a time with minimal exposure between myself and them or anyone else.
I feel like we're all just kinda' just figuring it out as we go. Waiting for better understanding of how to get a handle on the health situation. Hoping to find a way to support our economic future — while keeping ourselves, our families, and our community members safe.
There are a lot of differing opinions out there about how to move forward. For my part, I plan to move forward with the construction aspects of my BIG Plan, in the safest way possible for everyone involved. These plans include:
Complete the renovation of the main level workshop spaces
Move forward with construction of the upper level, living space.
Build a giant, 2 story deck
Landscaping (which may or may not involve a decorative retaining wall)
When will I start holding Workshops?
Well, contrary to my original plan, I won't be welcoming any large groups into my workshops in April (Ha. I guess you already figured that out!)
Honestly, I'm not sure when it will be safe to have the kind of workshops I had planned. What I had planned was getting up close and personal. Giving one on one instruction with whatever tools we're using in that class. Teaching someone how to use a table saw requires me to stand close enough to see what that someone is doing, pointing out and guiding. I'm not sure that type of instruction can be done while staying 6′ apart.
I think I'm hoping for some stable messaging that makes it clear HOW to move forward and create a new, safe normal. While I'm waiting for that (or figuring out for myself how to create a safe, learning environmen), I'm going to keep working on creating an amazing space in which I will, at some point, be ready to welcome you to –come on in!
Keep on Keepin' on
I'll also keep working on getting my personal workshop space organized and pleasant to be in. I HAVE been out there working but I don't feel like I've made too much progress. I've started 3 projects that will help me stop tripping over clamps and allow me to unload bins so I don't have to continue spending 50% of my time searching for things. I'm close to finishing one of those. LOL
I'll see you again real soon to share those projects with you. I took some time to let a little "Covid 19" dust settle and now I'm putting one foot in front of the other. Moving in a direction that I hope is forward.
How are you doing? I REALLY do want to know!