Hi friends. It's been a couple months since I shared an update post. That isn't uncommon when construction is in a phase where lots of work happens but nothing really shows for it. We however, had just gotten to the part where we were getting ready for drywall and I thought I'd be showing you an "almost ready to move in" post by now. Life happens though, and boy did life really throw us a curve ball.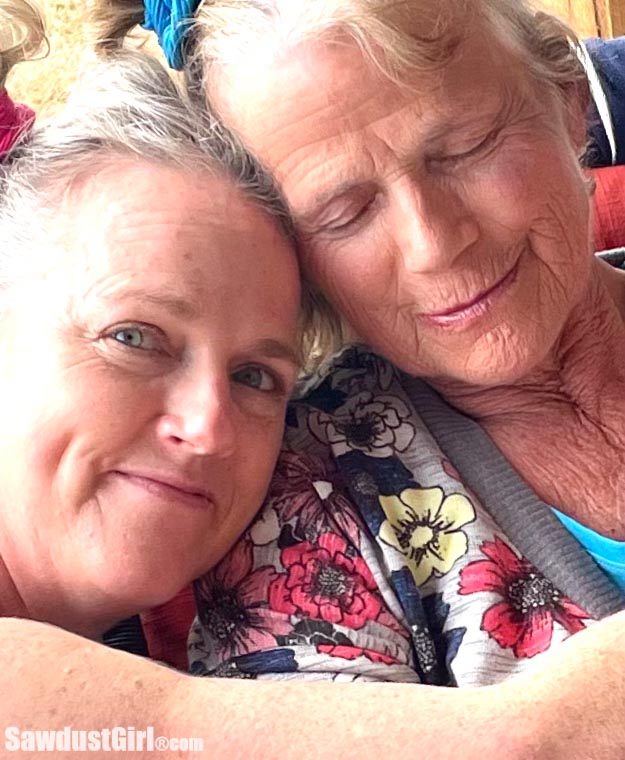 On March 2, we found out that our mom had a very advanced, aggressive tumor in her brain. (glioblastoma) Julie and I immediately purchased flights to go to Idaho the next day. We closed up the building and told all our helpers that we'd be gone indefinitely. We wanted to spend as much time with mom and our family as we could before the tumor took her from us. We expected/hoped for a couple weeks.
Every day was filled with whatever would bring her joy: music, family, games, family… She had lots of visitors because EVERYONE loved my mom. People came from far and wide to visit with Mom and Dad, tell stories and get one last hug. We celebrated all the holidays for the year and threw in some extra "talent shows" and even a pajama party. She loved her family SO much. Her whole countenance would light up when someone else came through the door.
Mom kept saying, "today was another best day ever"!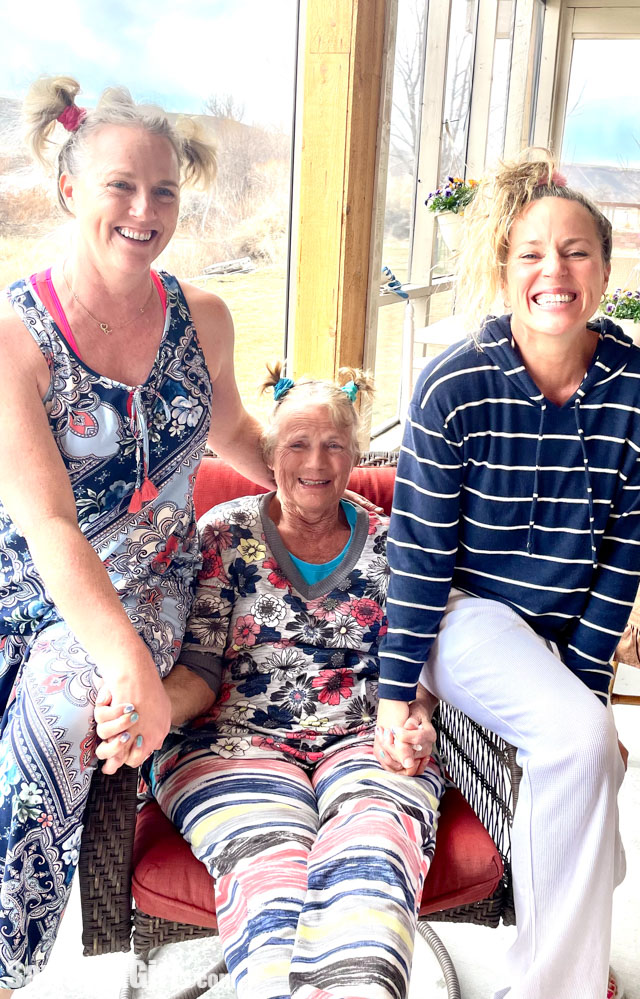 Over the weeks, she took more naps and we had smaller, scheduled visits rather than big parties! One night we had a little dance party. Mom and dad mostly watched us try to learn how to do some Swing moves and trip over ourselves attempting to "line dance". Mom asked us to find "The Last Dance" and we went through several versions of the wrong song before we found what she was looking for. She and Dad had their last dance that night.
This December would be their 60 anniversary.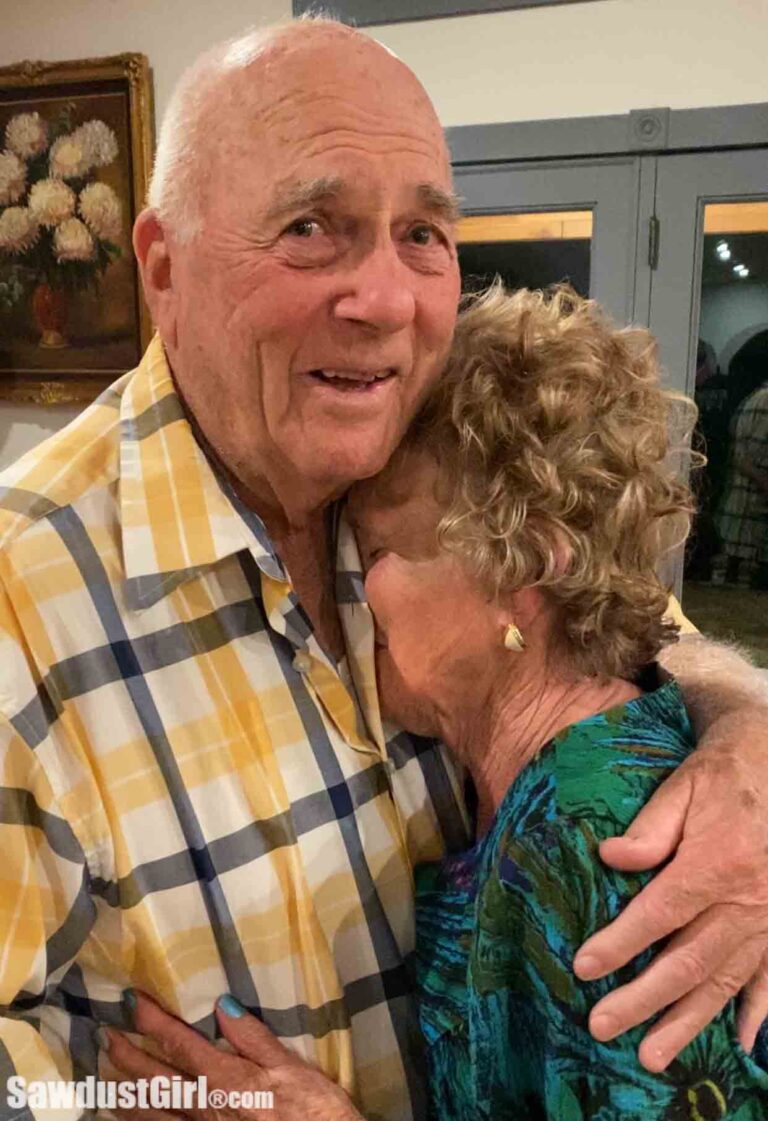 We got five wonderful weeks with mom. She passed away peacefully on April 6.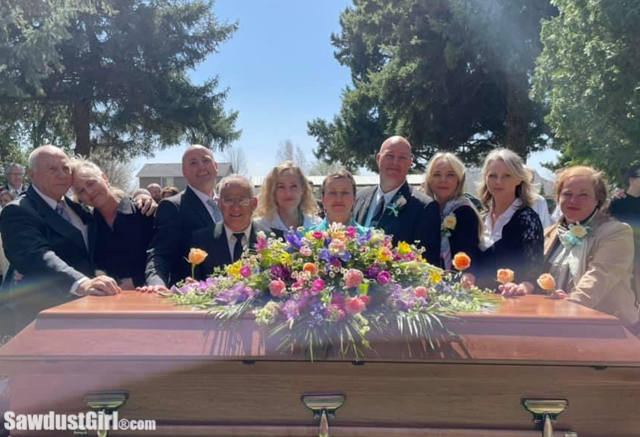 I wanted to write more about what a wonderful woman she was; so accomplished, talented, unselfish, loving and HAPPY. I wanted to write about all the ways she and Dad helped shape the person I am today. But it's too hard.
I'm really grateful that I had the ability to drop everything and go spend that time with my mom and family. Those are cherished memories.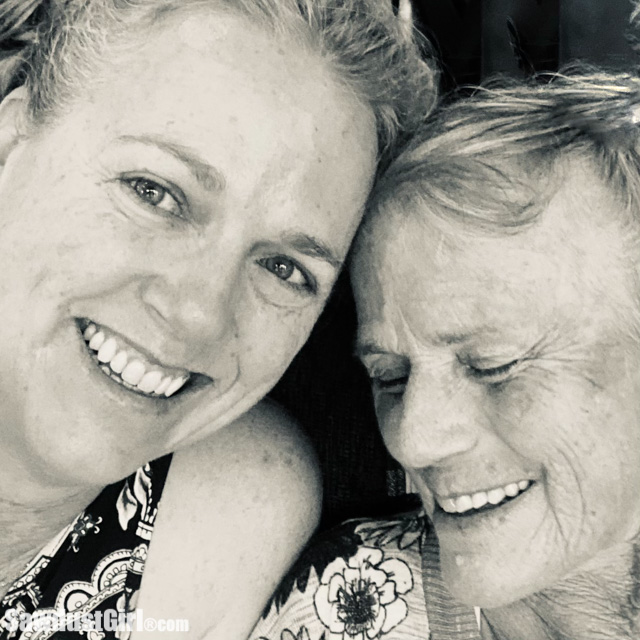 Now I'm back in Tennessee and getting the B&B reno back on track. I'm doing pretty well. I have sad moments/days but I try not to let myself get stuck there. Sometimes I have to force myself to laugh out loud for ten full seconds. It's something Mom taught us. (It is best to warn those around you before you begin. They tend to look your way- very concerned!) 🙂
Onward and upward.