I find that for a big projects (like Beckie's studio Sawdust Diary or my library) where you are building several (or LOTS) of the exact same, very large cabinet, it's fastest way to drill your (adjustable shelf) shelf pin holes is to make a template that fits your cabinet sides exactly — and use a drill bit with a stop block.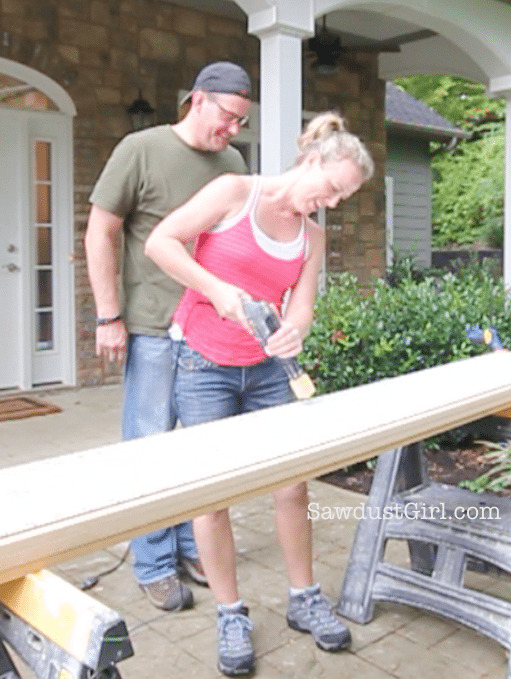 There are gadgets and jigs that you can make or buy if you don't want to make a template.   This jig from Rockler (which comes with a special bit) that ensures your holes are lined up perfectly on both ends of each side.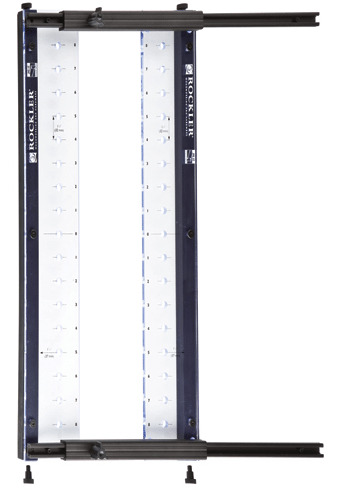 I use jigs like this if I'm building a smaller cabinet and won't have to move the jig 5 times to reach the entire length of the cabinet.
So how do you make a stop block?  EASY!
Simply secure a drill bit that matches the diameter of your shelf pins into your drill.
Determine how deep you want the drill bit to drill into your wood.  (when using a template, you have to add the thickness of the template to the depth you wan the hole to be)
Now cut a 2×2 scrap of wood to stop the drill bit when you reach that depth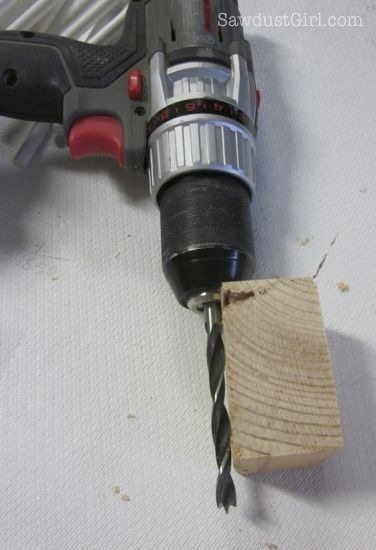 Drill through the center of that block of wood and you are ready to easily drill all your holes to your predetermined depth.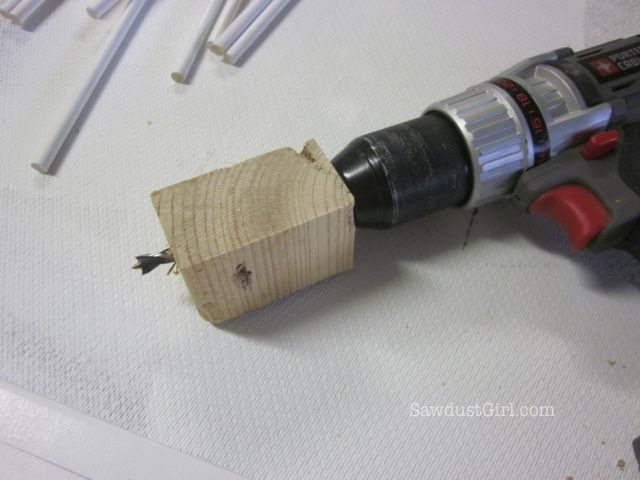 Another option is to use a bit of painters tape and mask off where you want to stop the drill if you are just drilling a few holes.  I personally will create a stop block, even if I'm just drilling a few holes because I don't find the tape method to be very accurate.  The tape can move, or your drill can go too deep very quickly…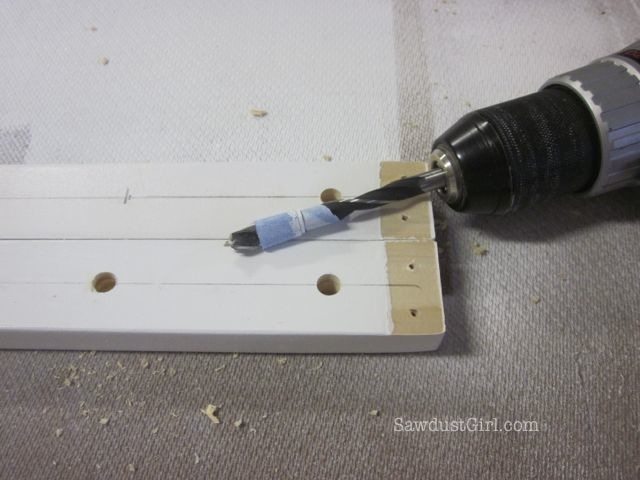 The tape method is an option if you want a super fast stop gauge but I prefer a jig or my pegboard template and a scrap of 2×2 and regular old drill bit.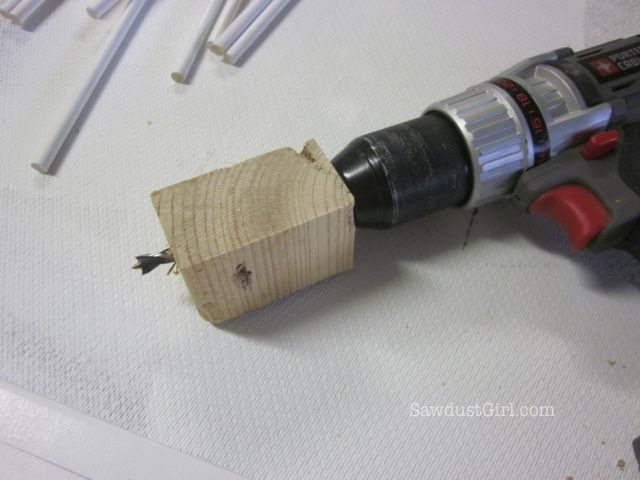 It's fast.  It's easy.  It's cheep.