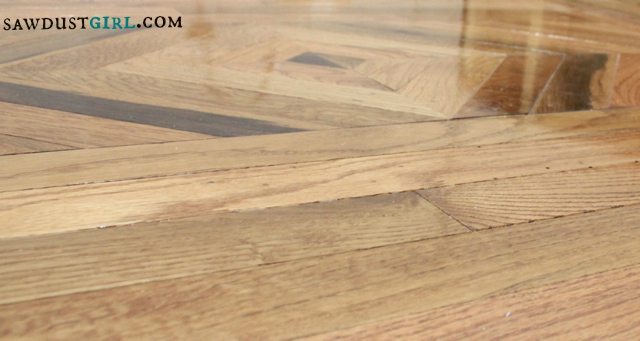 Tuesday is was pouring all day so I couldn't work on building my office furniture so I looked for something to work on inside the house.  I decided to install the floors in my tiny powder room.  This used to be a full bathroom but I discovered the bathtub was in the living room when I tore out the coat closet…long story.  So now it's just a powder room– going to be a powder room.
I thought I could knock it out in a day.   As always, I underestimated how long it would take!  I had always planned on doing some kind of patterned floor for the powder room but hadn't decided what so I just made it up as I went.  I installed around the room to create a border.
Then I got to the point where I needed to come up with a design that would fit within my rectangle — and that was difficult.   I tried some different designs and tried to work the math but my brain is more creative than systematic so the mathematical aspect of trying to create a design was difficult for me.  I finally came up with a fairly easy pattern.
I built a jig for my table saw so I could cut all the pieces the same, quickly and accurately.  It's crude but it worked.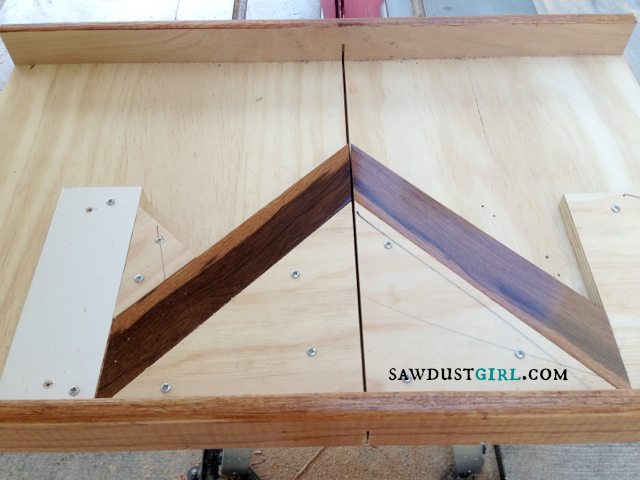 I filled all the nail holes with stainable wood filler and then used a combination of stain markers to try my best to hide them.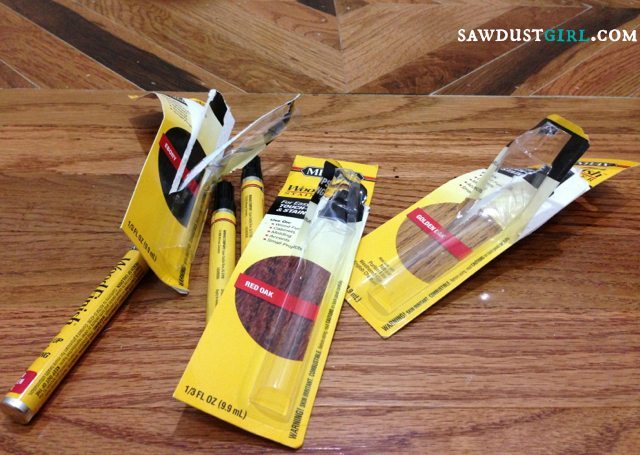 It's not perfect but it's done.  2 1/2 days later!