I had a really good plan for moving into my new workshop in a really smart way so when I got to the new place I wouldn't almost lose my mind trying to find things. (Which is what happened in the last move.) This time, Wes helped me organize and pack up all the things from my old shop into bins or boxes, all clearly labeled. But my anticipation of setting up my new workshop has been replaced by trepidation about dealing with a major water and mold problem!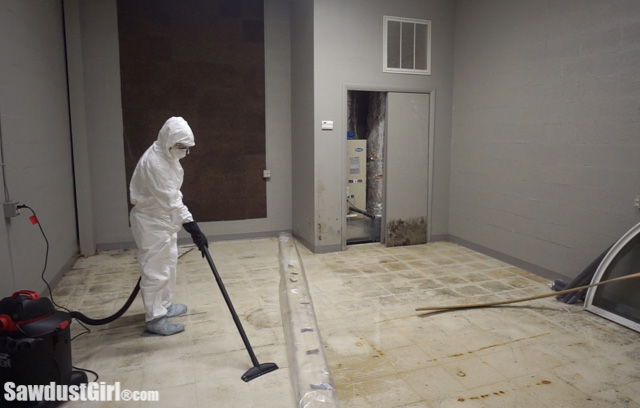 How exciting I thought it was going to be, to move into my new workshop. I was going to move all my tools and supplies into the left bay. Then organize and build out the right bay, slowly bringing in all the things from the other bay and putting them in the spot I had just built for specifically for each thing. You know I like my workshop organized.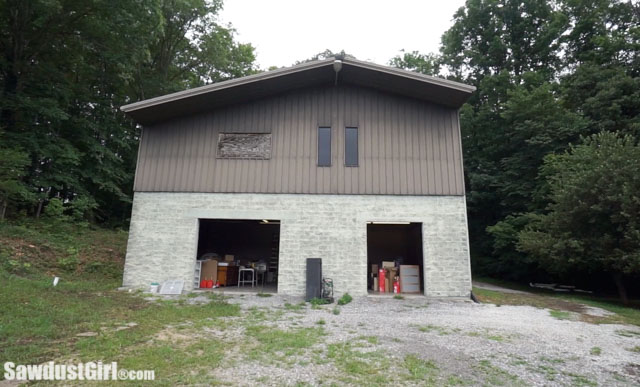 From the time we were just looking at this property, I knew I needed to install a French drain for the workshop, to direct rain water away from the back wall. There is evidence that this may have been a longstanding issue. But that's no biggie. I started working on setting that up weeks ago and have a guy coming this week to get that in.
However, when we were moving my stuff into the workshop, I noticed some mold on some drywall (one of the walls that is drywalled), some boxes and a closet door. And some standing water which I assumed had seeped slowly in and just didn't have a way to evaporate because it was so humid in the building.
So we plugged in a couple dehumidifiers and I planned on coming in with some mold killer and trashing the moldy items and vacuuming up the standing water (with a wet/dry vac I bought just for this activity).
I geared up in full protection coveralls and a P100 mask for my mold killing activities! BTW, when I went out to the workshop to begin, it started raining a drenching kind of pouring down rain.
I started in the room where I found the mold on the wall. (Notice how the floor is dry where I'm standing.)
I went into the next room and sprayed the walls and floors where they looked like they needed it. (Dry floor.)
Then I went into the "wet" room. The one with the standing water. The stinkiest, grossest, creepiest room– that I've probably been avoiding which let the mold issue get out of hand.
I sprayed the mold, generously, with mold killing spray.
Then I started vacuuming up the water. As I was doing this, it seemed like there was a constant replenishment of the water I'd just removed. I filled up the 10 gallon tank once and went and dumped it. When I started vacuuming again I noticed big ripples happening in the corner. Upon closer inspection I saw water dripping down from the ceiling. Looking at the beam, I could see water pouring, like a water hose was hiding behind it and on full blast.
I went up there and could hear water running/dripping/plopping behind wall that has been drywalled. I'm going to have to tear that drywall out and probably wait for another rain (possibly in 10 minutes or tomorrow) to find the leak. I wasn't in the mindset or have the right tools for demo at that moment.
I went back to vacuuming and the 10 gallon tank filled up again. At that point I realized my efforts were futile until I find and fix the leak.
By the time I left that room, the water had flowed out into the two adjoining rooms.
One last …complaint: Why do big box stores only carry disposable coveralls in XL, 2XL AND 3 XL sizes? I did find the same brand coverall in a S/M on Amazon (for less money) so I'm ordering a dozen. Because the fit of the smallest size available to pick up at Home Depot or Lowe's (which is an XL) is a bit ridiculous on me!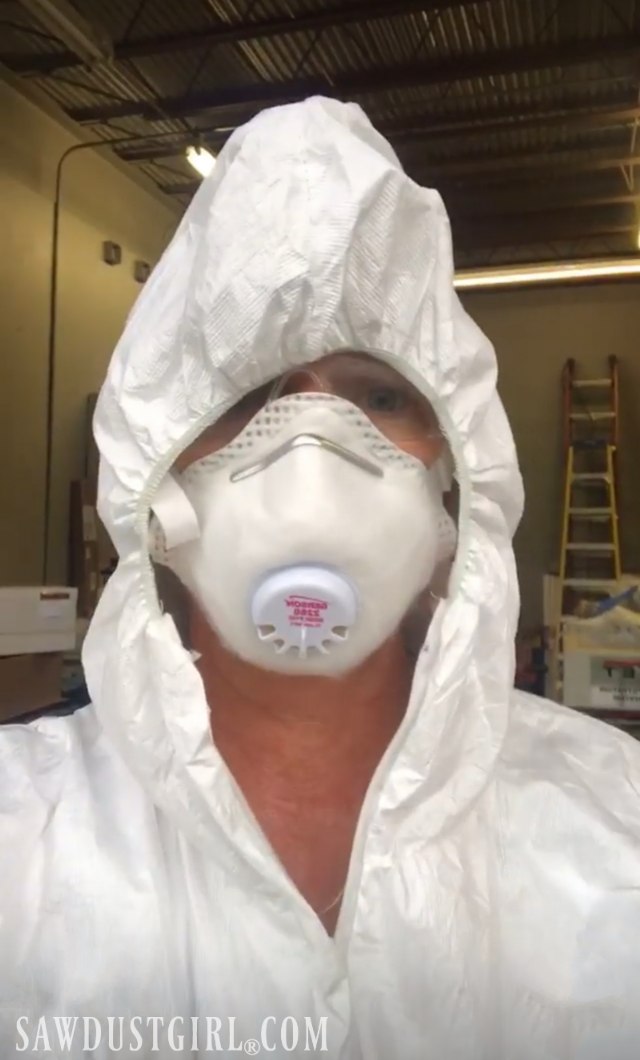 I have been on the hunt for a dump trailer because I HAVE to get one before I start any demo. Julie is using the other trailer on her project house and I swore to myself that I'd buy a dump trailer before I hauled another load to the dump. Hand tossing OUT every piece of trash that you hand toss IN, is a huge PITA. So as soon as I decide if my French drain guy is not showing up today after all…I'm off to look at dump trailers. Again.
Everything is more difficult than I ever expect it to be –and I usually try to expect unexpected difficulties. This is a bugger though!