Can you believe how expensive lights are? I'm always caught off guard by price tags that reach into the thousands! For a light! Especially when you can make a beautiful chandelier or pendant light for less than $25.  Seriously.  It's super easy to update old light fixtures with a DIY light. Check out these cool lighting projects that anyone can make.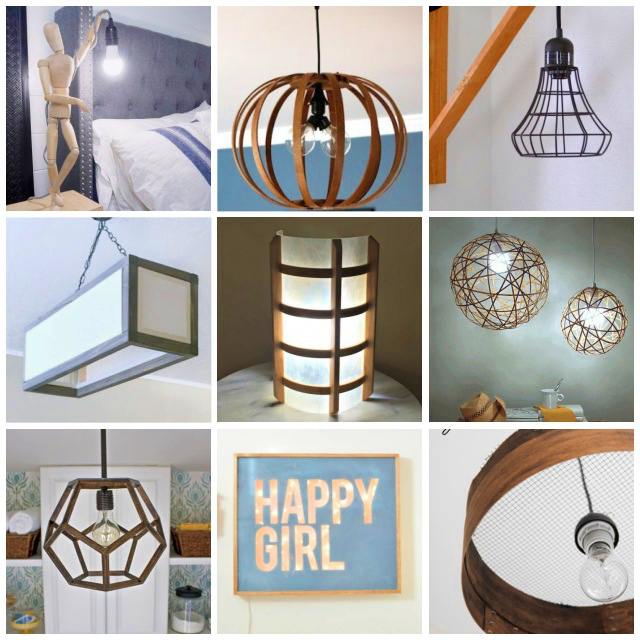 Ceiling Lighting Projects
This DIY orb pendant light by Crafty Nest is one of the most creative re-purposing projects we've ever seen!  We never would have guessed what object was re-purposed to create these stunning pendant lights.  This look can be created very inexpensively by repurposing a thrift store find and utilizing a diy pendant light kit which run about $15.  That's savy diy!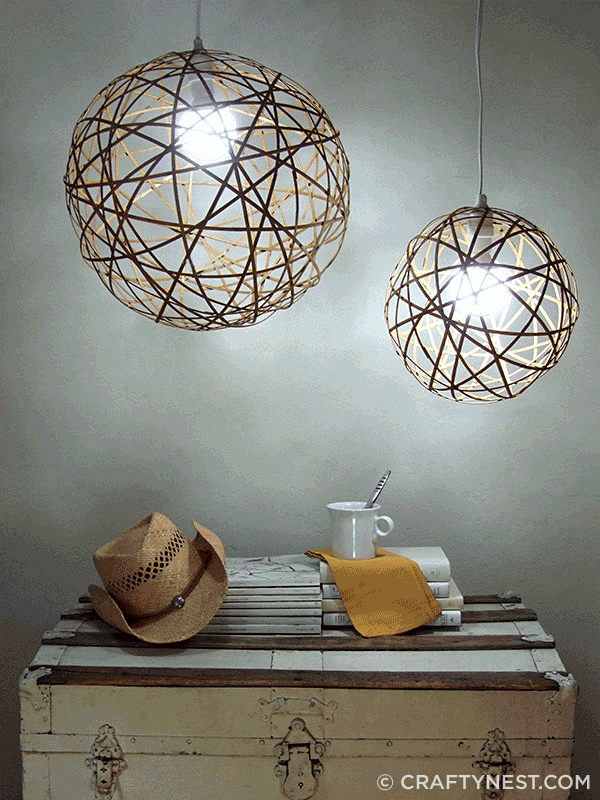 This DIY wood sphere light created by Designer trapped in a lawyers body is so cool and pretty darn easy to make.  Tasha saved $140 making her own light based on one sole at West Elm.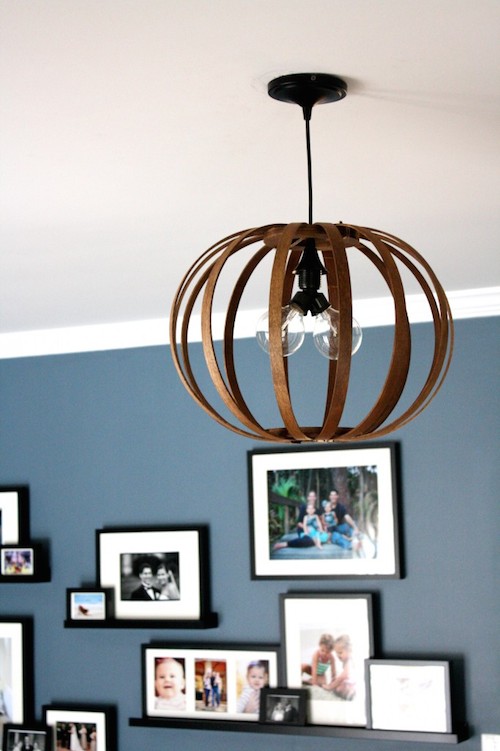 Kelly and Andy, from View Along The Way, have a project for the ambitious DIYer:  a dodecahedron pendant light. Dodecahedron.  (I had to look that up… do·dec·a·he·dron) Basically it's an awesome 3-D geometric thing, turned into an awesome light. The best part is Andy doing all the math for us.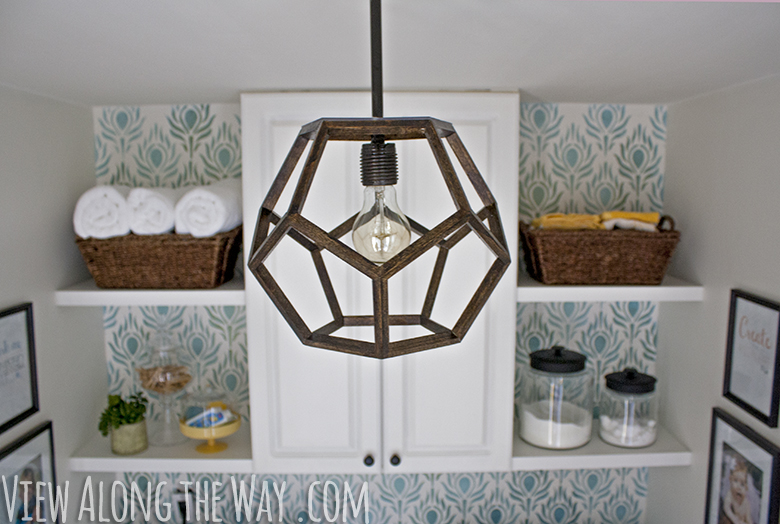 Here's a DIY light fixture to brighten your day. This project is a knock off grain sieve fixture by Shayna from the Wood Grain Cottage. It's everything you'd want in a light fixture tutorial, and more. Go SIEVE what I'm talking about, HERE.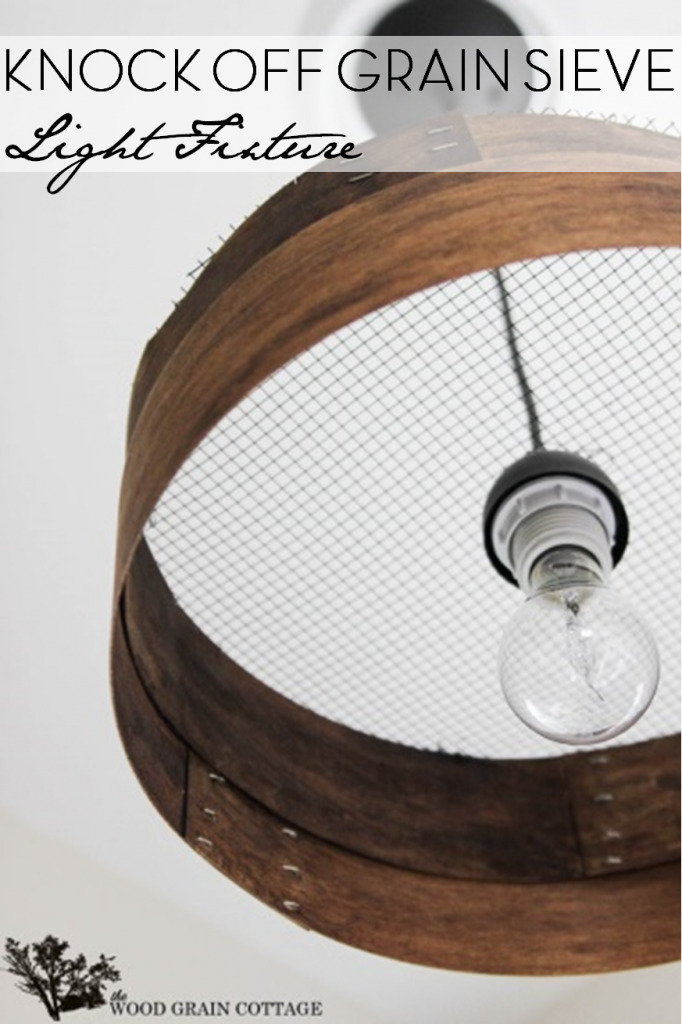 This rectangular DIY chandelier is a fun light building project done by MyLove2Create. The wood frame contrasts nicely against the linen shades.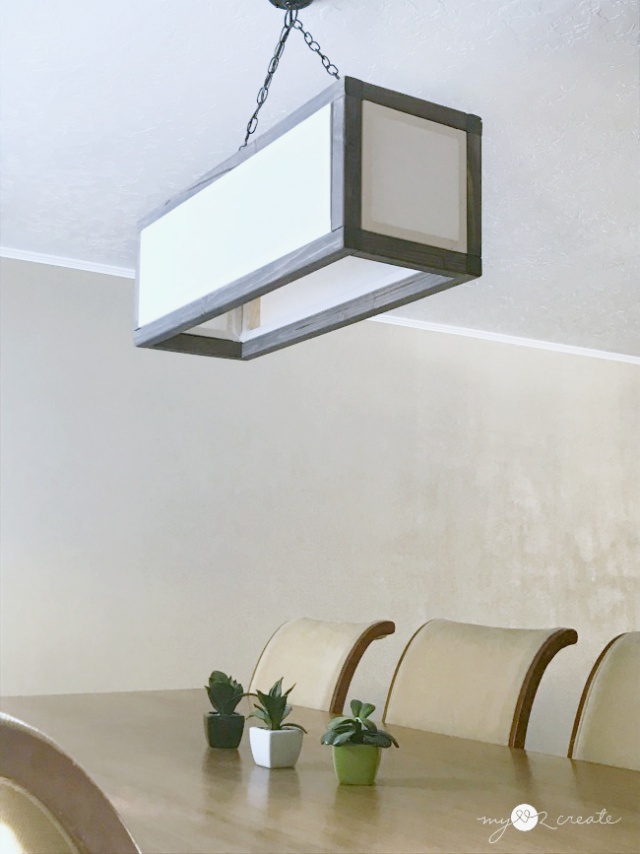 Wall Lights
Fox Hollow Cottage made this industrial cage wall light using a light from Target in addition to a DIY hanging bracket.  Hop over for really detailed instructions to create your own.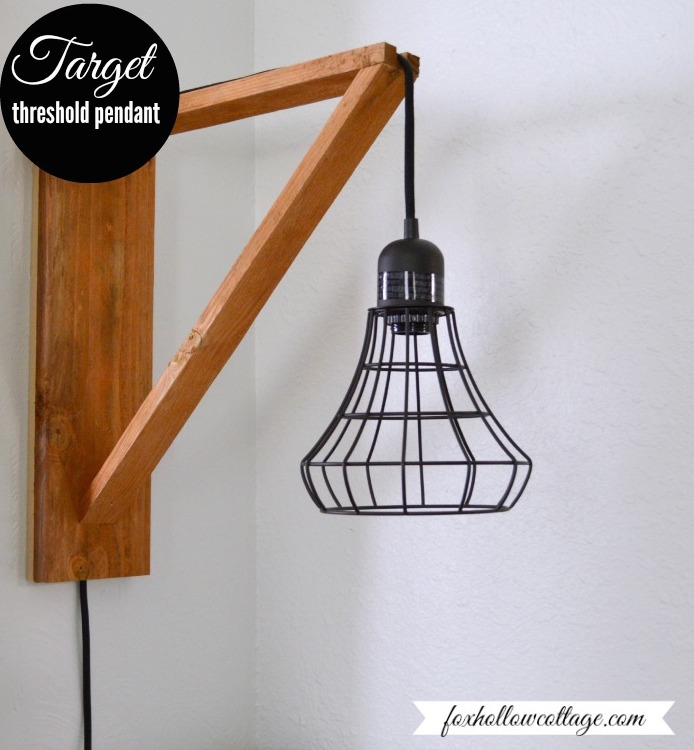 This light up sign from Vintage Revivals is too cute! It's really awesome, and easier than you think.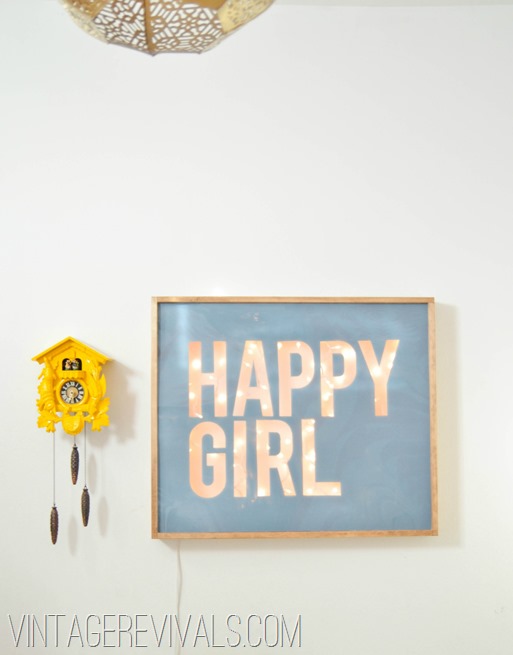 Desk Lamps
Check out this DIY wooden wall sconce that can also be used as a desk lamp.  This one was made by The Handy Man's Daughter with included step by step instructions.  This is one of the lighting projects that uses more advanced woodworking skills by cutting notches on a table saw.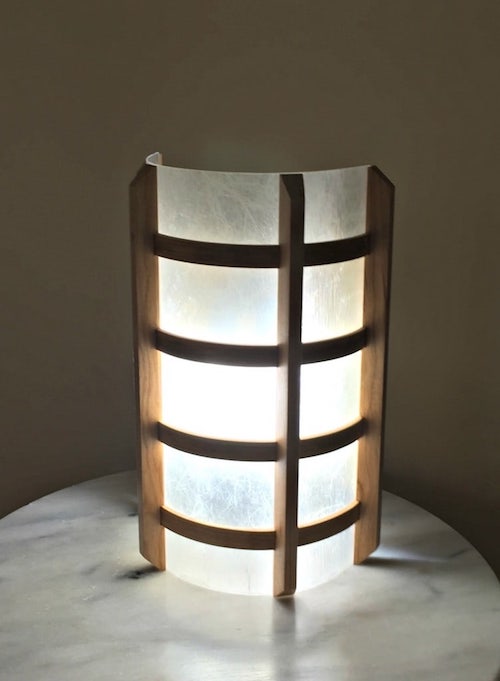 This DIY table lamp uses an artist mannequin and an LED light kit. The mannequin is posable so you change his position as often as you like.