Hi! My name is Kelly.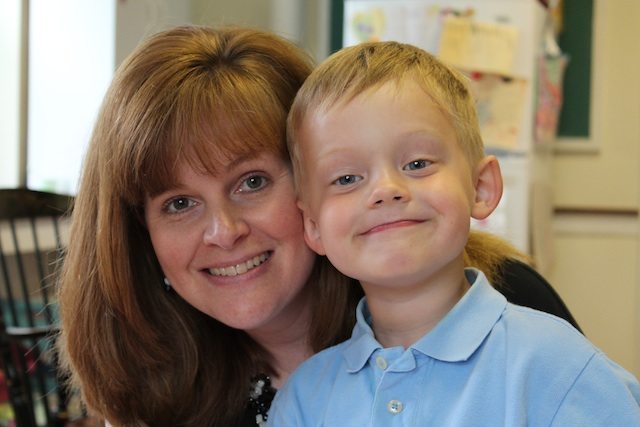 I am a DIY wanna-be and a contributor over at the blog Making Lemonade.
I am so excited to be here working with Sandra! I've been a long time follower of Sandra's blog, so when she announced that she was starting a "DIY Coach" service, I JUMPED onto email and begged her to take me on as a client. What a dream come true!
You see, I do not work well by myself. I have the best of intentions when projects are concerned, but what I really need is some serious hand-holding. Enter Sandra, professional hand-holder!
On our first call, we talked about the big picture. What in the world did I want to build? In my home we have a front room that has a major identity crisis. Technically it was meant to be a formal living room. But since we have a separate Family Room and a finished basement, this room became a playroom, office, catch-all and general disaster area.
We recently had the popcorn ceiling (ugh) removed and had recessed lighting installed. Now all that remains are patches of paint, mismatched cabinetry, toys, dog bones and just an embarrassing mess. I'll show you if you promise not to judge. Here goes:
The worst part? It's the first room you see when you walk in my front door. Yikes.
After some brainstorming, Sandra and I thought it would be nice to create a wall of built-ins that would also be my desk. It will provide storage for paperwork, my boys' crafts and games, and other supplies. Decorative shelving will also dress the room up a bit and give it the personality it's been lacking all these years. Perfect!
My first step was to send Sandra some measurements for the room. Easy enough!
She works MAGIC, I tell you, and came back (after some tweaking) with this:
Can you hear the angels singing? Gorgeous.
I was impressed and excited by this plan! But then reality hit me… Holy #@%*, I have to build this thing.
What was I thinking? Can I really do this? I know if anyone can walk me through this, it's Sandra. But I have to admit, I'm pretty darn nervous.
Stay tuned, I'm sure this is going to be a real adventure!