Continuing Ava's closet project.  Are you just joining us?  Catch up on Part 1 and Part 2.
This weekend was spent on finishing two more cabinets for the closet. There are 14 pieces to each of the two cabinets and since there are so many sections, Sandra suggested I prime and paint all the parts before installing it in the closet. All of the pieces have taken over the garage.  Can you guess what the pieces in the following picture will end up being?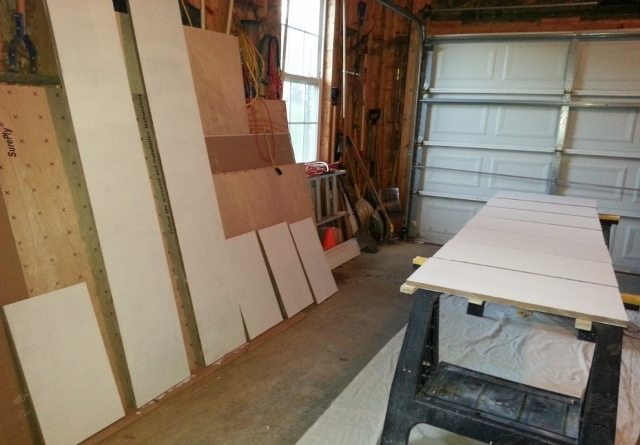 In addition to the cabinet parts laid out above, I managed to get some of the face frames done on the already assembled cabinets installed in the closet. The framing really helps to give the boxes a finished look.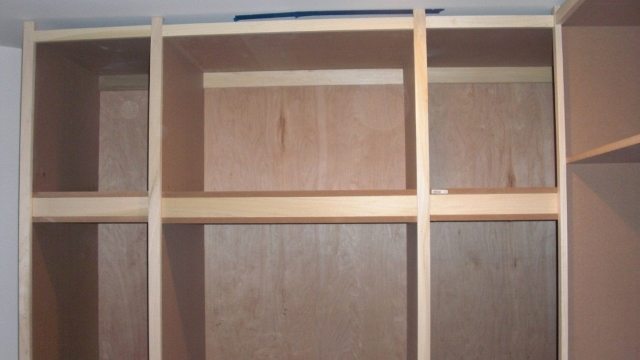 I was hoping to get all of the framing done, but I had to stop when I realized the 1 x 4 pieces of poplar that were on my list to purchase were actually only 1 x 3-1/2". So I called Sandra and she gave me a quick explanation on how wood is actually sized. I found a a handy little chart  I now keep posted nearby and thought it might be useful to others who are not familiar with wood sizing.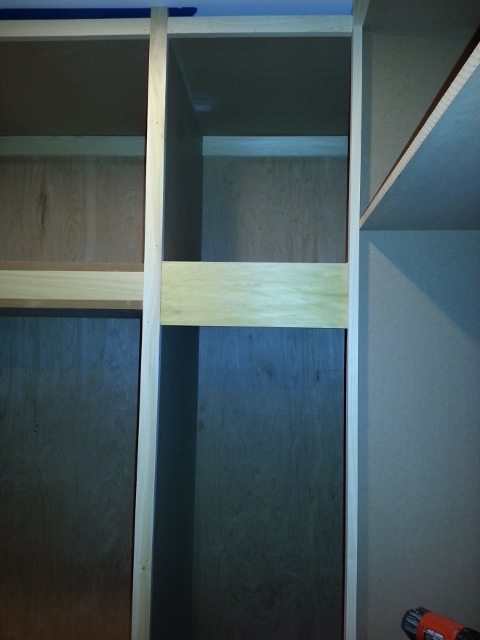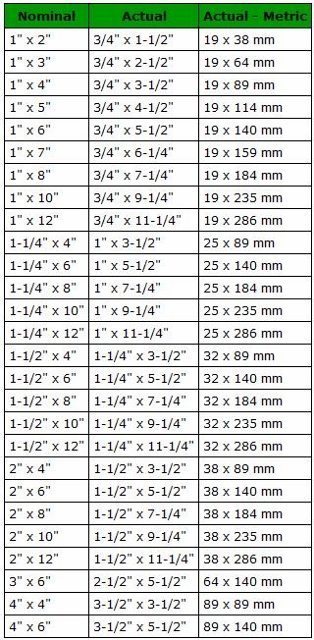 Who knew?  It turns out my 1″ x 3 1/2″ boards WERE actually the right thing after all and I don't have to go buy anything different, so off I go to get them installed!   Woo hoo — it's starting to look like a closet!