I got new glasses the other day and while trying on 200 different pairs, I made a comment about glasses having polycarbonate lenses like safety glasses, so my regular glasses should be adequate protection.  Au Contraire!  The associate helping me find the proper fitting specks informed me that…  While polycarbonate lenses in regular glasses may not shatter, if they come out of the frames, they pop IN towards your face.  The lenses inside safety glasses pop out. SO I learned that I need Over Glasses Safety Glasses to be truly protected!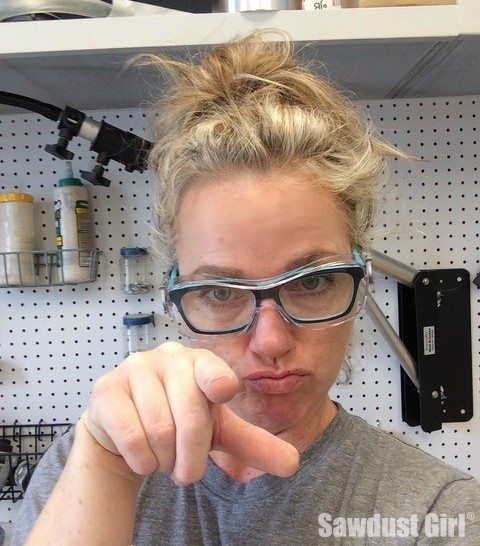 In short, regular glasses do not offer the same protection as safety glasses!  SOOooo, ASAP I started looking at options.  I looked at prescription safety glasses first.  But I decided it would be a pain to switch glasses constantly. I thought it would be easier to find safety glasses to go over the top of my regular glasses.
I have pretty big frames ('cause I like the current nerdy style) so I had to look- very- hard to find over glasses safety glasses that would fit!  I found three pairs to try out. These were under $10 each from Amazon.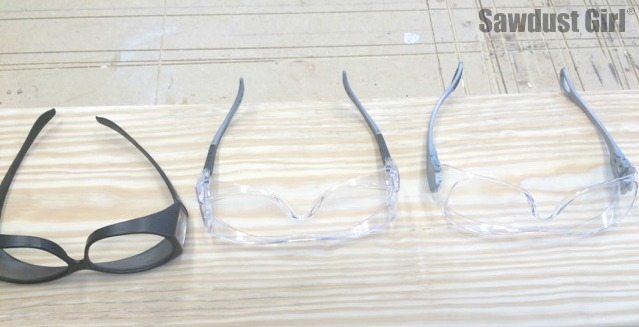 Over Glasses Safety Glasses
First up we have Crews ($6.98).  These are my favorite of the three because they fit over my glasses the best.  These are the most comfortable to me…except when I take them off.  They have a grippy "hybrid black temple sleeve" that pulls my hair  – every time!
(This probably wouldn't be an issue for short hair but for long hair that is pulled up in a pony or bun, it's a B!  And, long hair should always be pulled back when working with power tools!)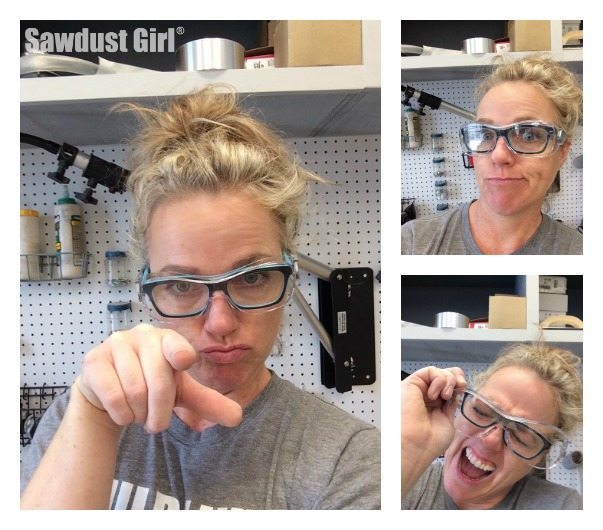 No worries!  The temple sleeves can be easily pulled out.  Then a couple little pokey nubs will be exposed.  These can be sanded off.  I used 80 grit sandpaper to sand them down, then 220 to smooth out the scratches made by the course 80.  Then I buffed the stems silky smooth with some 600.
Now they're perfect!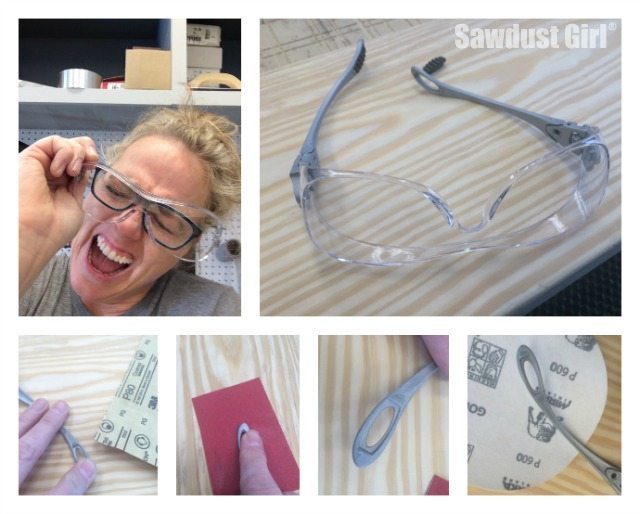 Next, we have Global Vision ($6.16).  These glasses are…a statement to say the least!  The lens part is not as tall as the previous ones and my glasses don't fit inside these quite as well.  They still work and are a close second.  The great thing about these is there is no grippy rubber anywhere on them so the stems slide in and out of my pulled back hair with no problems at all!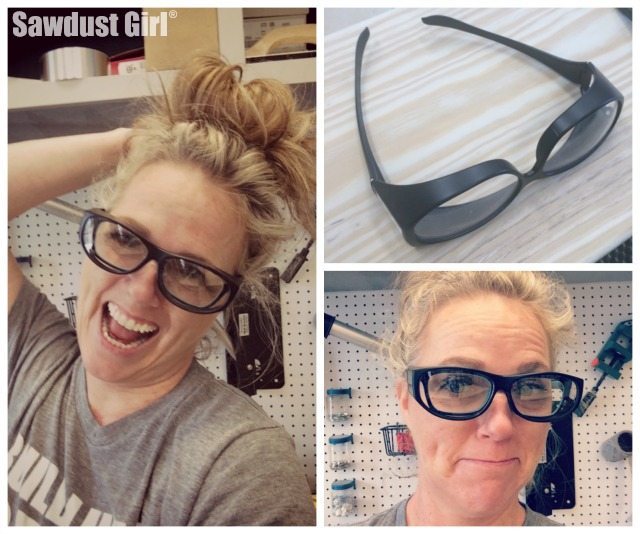 Next up are Gateway  ($3.99) safety glasses.  These fit really well over my large frame regular glasses too.  Just as well as the first pair.  The downside to these is the whole stem is grippy and I can't see a remedy.  They're just long hair pullers.  I'll keep them as back up.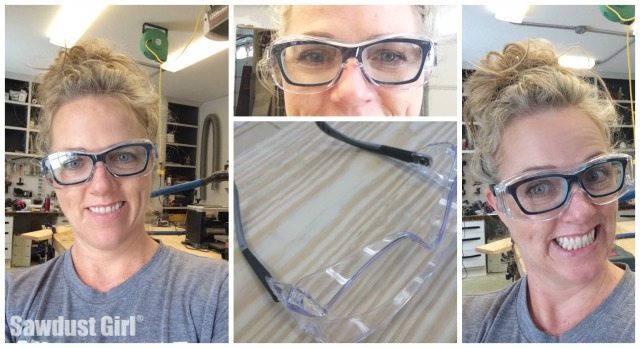 I now have a pair sitting at my table saw and another at the station where I use most of my portable tools for quick access to proper eye protection over my glasses.
'Cause I only got one pair of these baby blues and I don't want to lose them!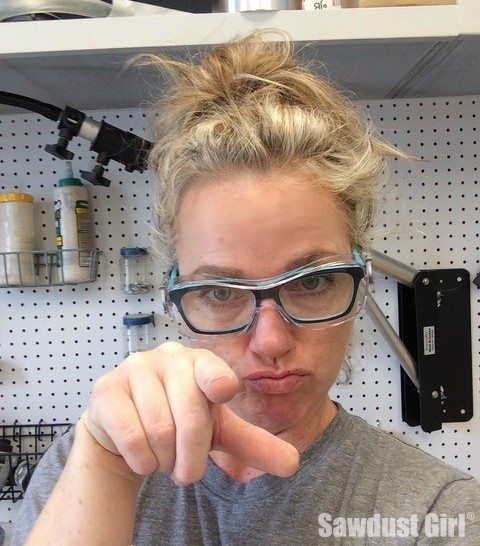 Are your eyes protected?  Here's the lineup again if you're interested in getting one or more of the same.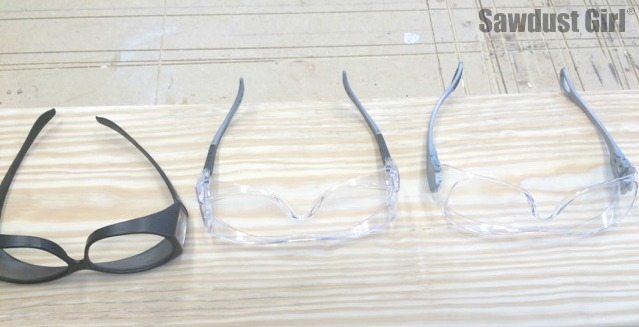 Check out my other "Safety Tips"