This is our Illinois home office.  Using open shelving and cabinets with doors is a fun way to break up a long wall of built-ins.  The doored cabinets hide all the non pretty office supplies.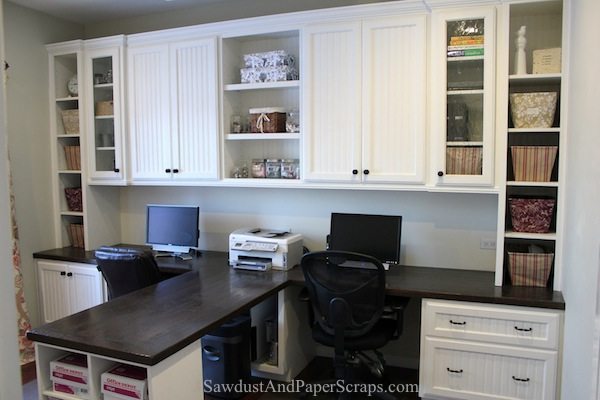 His and Hers work stations with a T-shaped countertop so there's plenty of space to spread out.
Or, you could swivel and have meaningful, face to face conversation over a cup o'tea and a biscuit!
Maybe?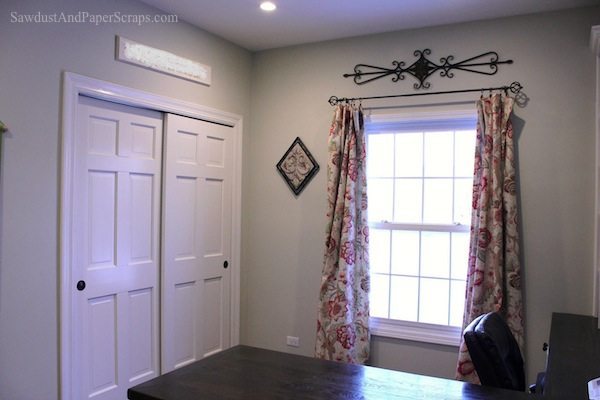 The countertop is made out of oak flooring over a plywood base and is coated with and tinted tung oil.