I finally got some cabinet doors built for the laundry room.  It will be nice to have them up so this space will look pretty-er.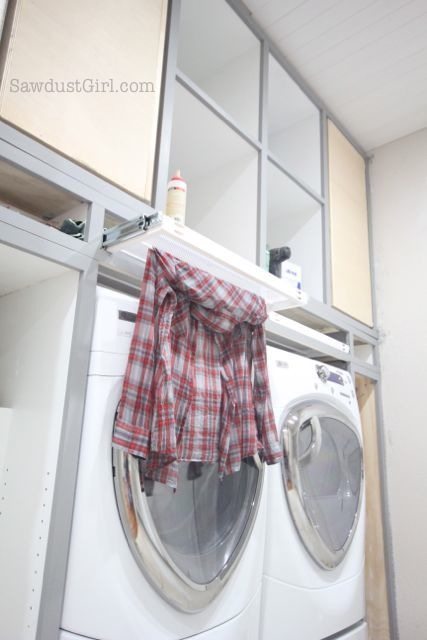 I built my doors with a beadboard panel — like I often do.   But after designing all the different door options for Beckie's studio, I had a hankering to do something different.  So I flipped my doors over and added an X on the back.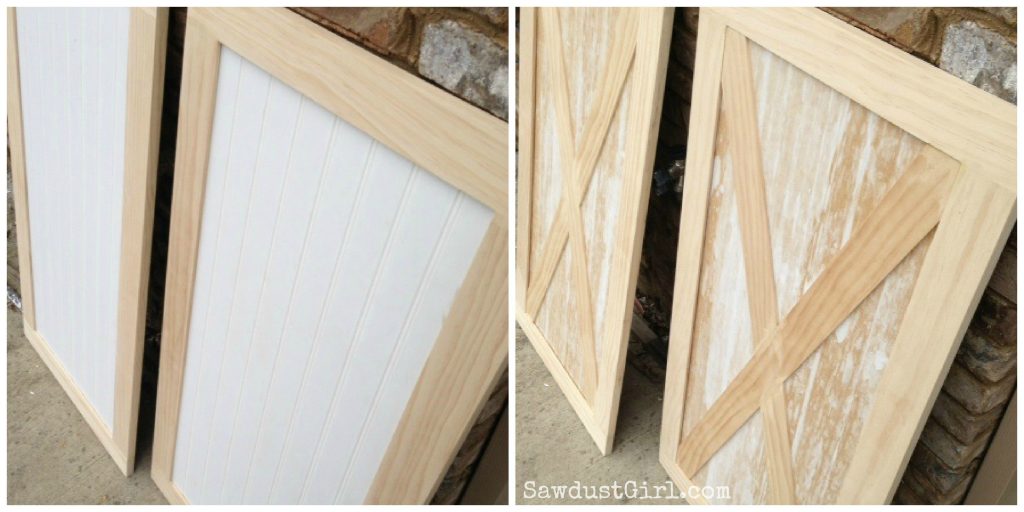 But I wasn't certain which I liked better.  I asked on Facebook and got 108 comments which seemed to be about split down the middle.
It's difficult to tell what the end result would look like by looking at these doors in their half wood, half prime,  half covered with streaked paint state.  (That's too many halves — isn't it?)
So I painted them so I could at least decide based on the finished look.  I used Sherwin Williams "Summit Grey" ProClassic (satin).  You know I love my ProClassic!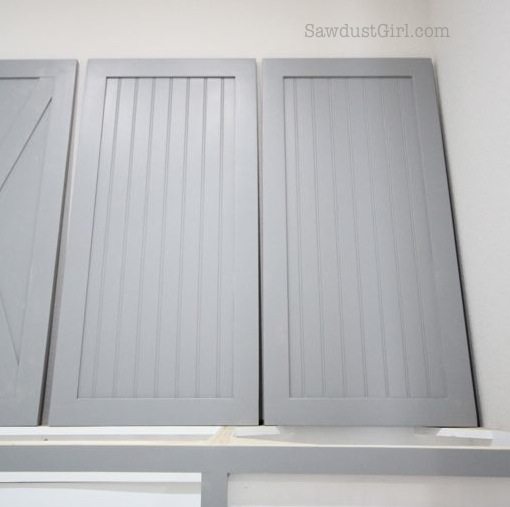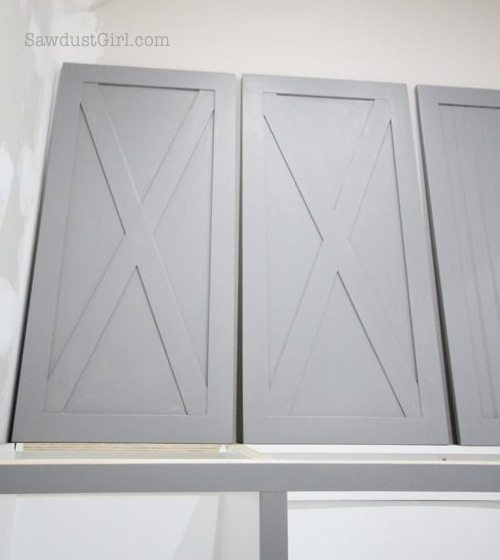 But I STILL can't decide.  Wes likes the X doors because they're different.  I do too but I like the traditional beadboard panel as well.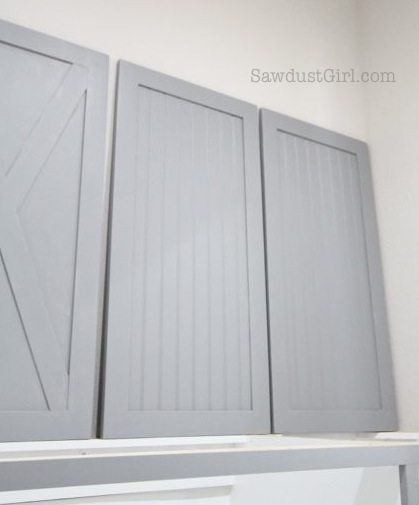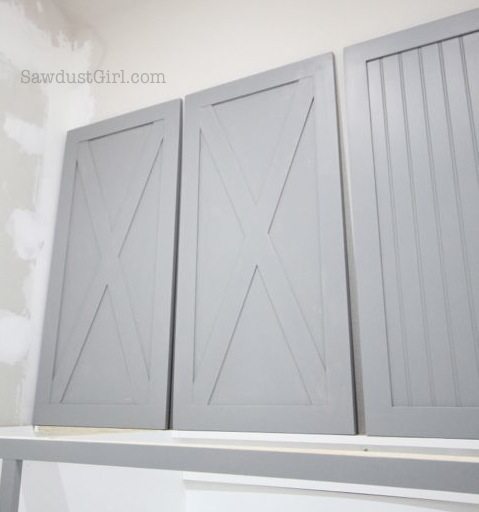 yep…I like 'em both and I still haven't decided.
I'll add another coat of paint and possibly some wax — and then maybe play "spin the bottle" to make the final decision.  I'll like them both so I'll be happy either way.   If I could install them with my eyes closed and then be as surprised as you with the result — I'd totally do that.
But installing cabinet doors while blindfolded is not idea.  I'd end up with a Three-fer week in the DIY Blunder department and that would be too much for me to handle.  🙂
Miss a step?  Check out all the laundry room remodel projects and updates here.
Paint:  Sherwin Williams "Summit Grey" ProClassic (satin)