Yesterday I shared with you how I made my $50 wood countertop and mentioned that I kept the sink cutout and mounted the sink with an extra wide reveal for a purpose.  I wanted to use my sink cutout as an insert to sit on the sink reveal and extend the counter space all the way to the wall.
When I was shopping for a sink I was looking for one shaped in a way that would allow me to mount my faucet in the back, right corner — like this.
So when the sink is not in use I can swing the faucet to the side and put the wood insert in place and use the full countertop for folding clothes.
Creating the insert was simple.
After carefully cutting around the sink template, I kept and sanded outside edge of the cutout.
Then I used a hole saw on my drill to cut out two hand holds.  I drilled two holes about 4″ apart to create a rounded end and then used a jigsaw to connect the circle cuts.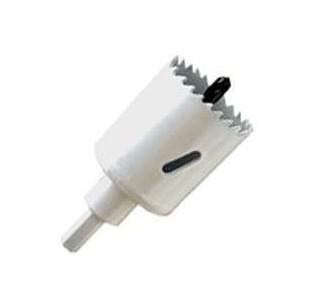 The end result looking like this.
After cutting the hole I used a drum sander to clean up the cut and make them as uniform and smooth as possible.
Then repeat the whole process of staining and oiling like I did on the countertop.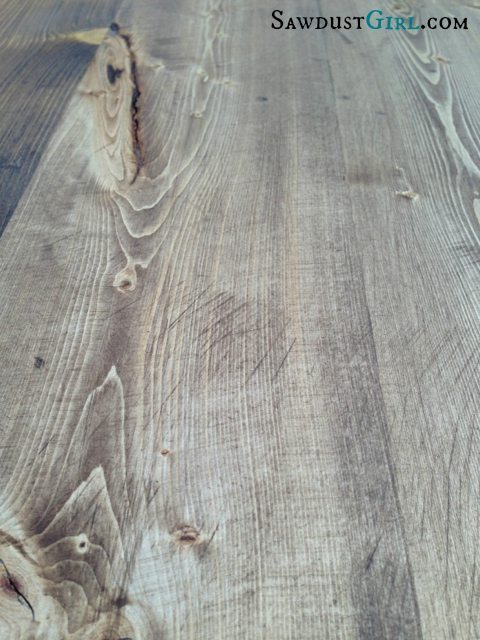 I never brought the insert up to color check so it's not a perfect match but it's pretty good and this is one element that I'm not being a perfectionist over.  It's a design element for function not beauty and it serves it's purpose.