I just installed this light that I ordered from Amazon.  There were 1000 pieces  that I put together, installed and turned on…only to discover that one of the sockets doesn't work.  I tested all the bulbs and it's definitely the socket.  Gah!  So I scheduled a return of this light and set to work looking for a new light for the entry.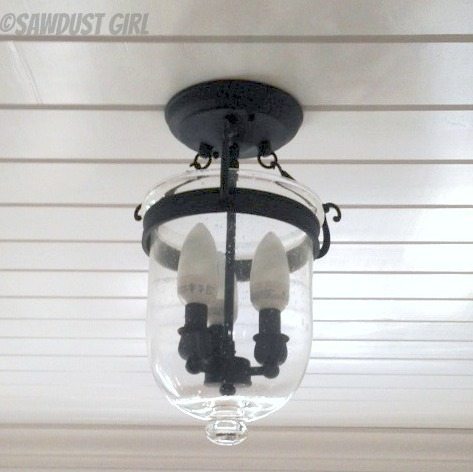 The one above that I installed was $200.  The Pottery Barn Hundi light was in our "maybe selection" but we selected this particular one because we (Wes and I) liked it slightly more than the PB one and it was a little bit less $ so that was a plus too.
Now that the one I bought doesn't work properly I went back to the PB one but it was going to cost me $50 more than the $229 price tag for tax and shipping.
Pottery Barn Hundi semi-flush light.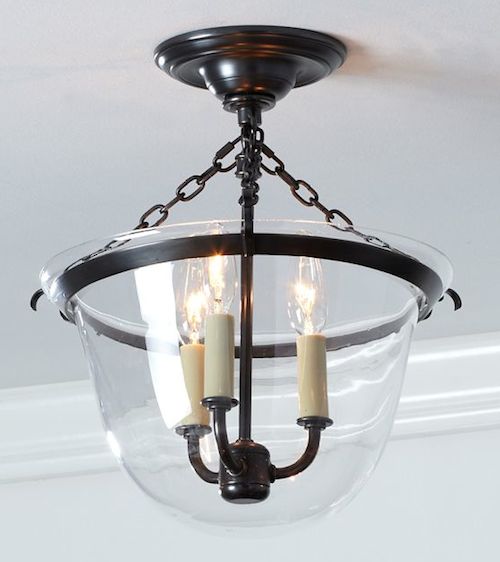 So I scoured the internet in search of something that I might like more or where I might save a little cash.  This one from Overstock.com is $125.99.  Uhm…hello!  it's basically the same size and looks almost exactly the same.  It has black candle covers which I actually like better anyway.  Plus, I don't know why but in my shopping cart on Overstock I got an extra $30 off for a "promotion".  Cool beans!  OF course I wanted to share since it's such an insane deal on a total PB lookalike.
And yes, this is totally an affiliate link! Overstock.com is $125.99   😀