This office desk is a spin off of my X leg bench. A reader suggested it and I thought that was a great idea! I also modeled plans for an X leg dining table and a console table. With this plan you can build with very simple construction to create a sturdy, inexpensive desk. For about $30, it's hard to beat!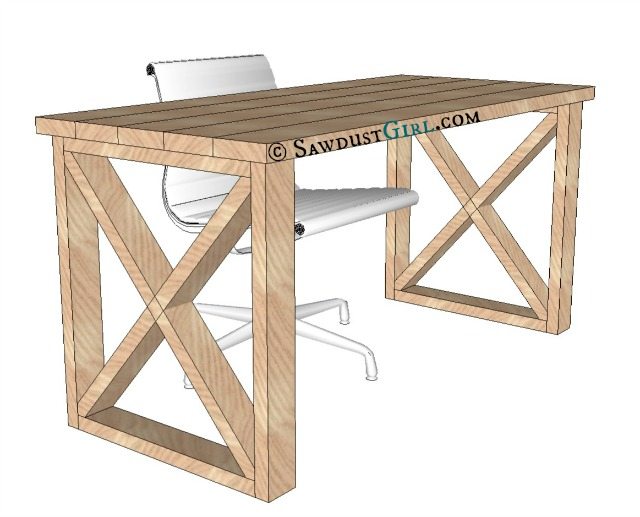 Build an X leg Office Desk
Supplies:
Five 60″ 2×6's
Four 96″ 2×4's
2 1/2″ wood screws
wood glue
Tools needed:
Miter saw that cuts up to 49 degree miter (mine cuts up to 55 degrees)
pipe clamps (lots of them)
Step 1: Build your desktop. Use glue and clamps to glue up the 2×6's into one large slab. You can use a belt sander to sand down the top and get rid of the seams where the planks were glued together.
Glueing tip: It's easiest to work in pairs. Glue up two pairs of 2×6's and then sandwich the last one in between the two pairs for final glue-up.
Step 2:  Build leg boxes.  Use wood glue and  2 1/2″ wood screws in each joint.
*It takes two 2×4's, cut as shown below, to create each "leg".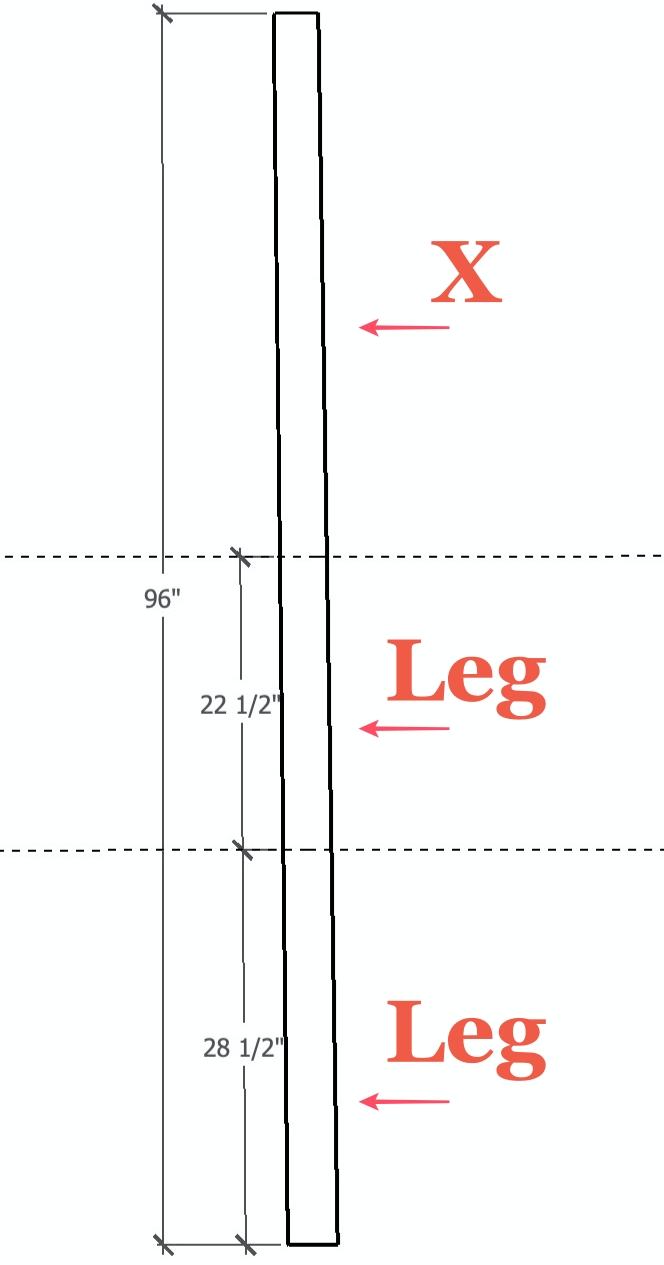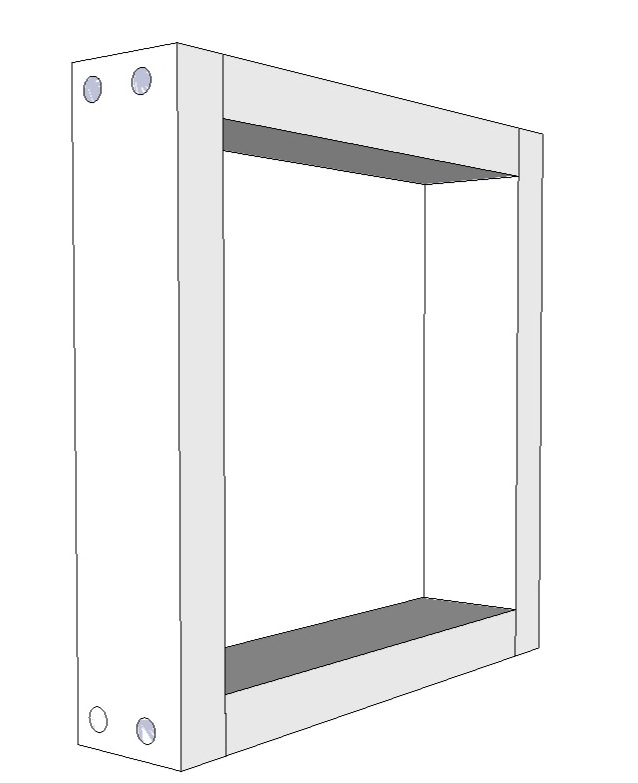 If you don't want to mess with the angles, you could always leave the X's out.
Step 3: Cut angles for X leg pieces.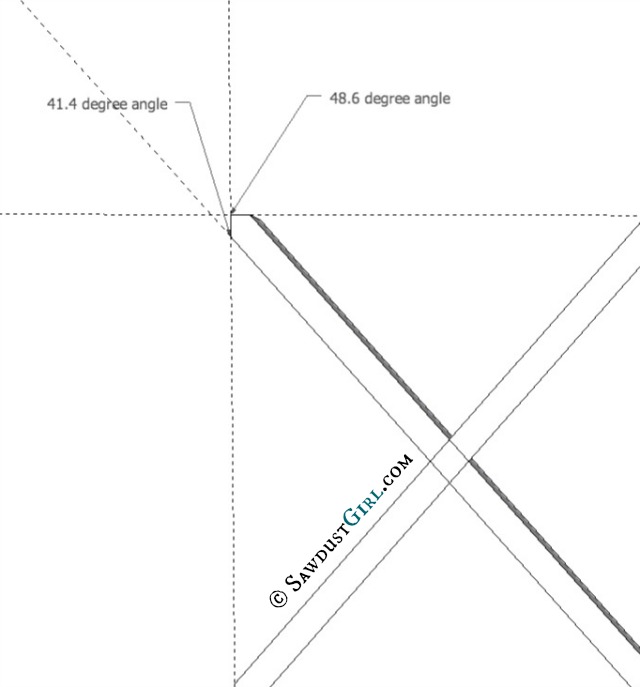 4. Cut notches for half lap joint
Once you have two X pieces cut, insert them into the box (they'll only fit halfway in at this point) and mark where they cross. Mark one side then flip the entire leg over and mark the other side.
Cut out the wood where you just marked – but only halfway down on both boards — this creates a half lap joint.
To cut out the notches, I used my miter saw and made a series of cuts about 1/8″ apart from each other — just to the halfway mark on each board. Then I broke out the wood that was left.
Now the legs should fit together like this.
Attach the leg boxes leaving an even amount of desktop reveal on the outside, front and back of legs. I show 1″ in my drawings. Follow instructions in x leg bench tutorial to secure box and then legs to desk!
Sand, stain or paint and top it off with poly or your favorite topcoat, (maybe a few coats of wax) and you should have a sturdy desk that cost you around $30.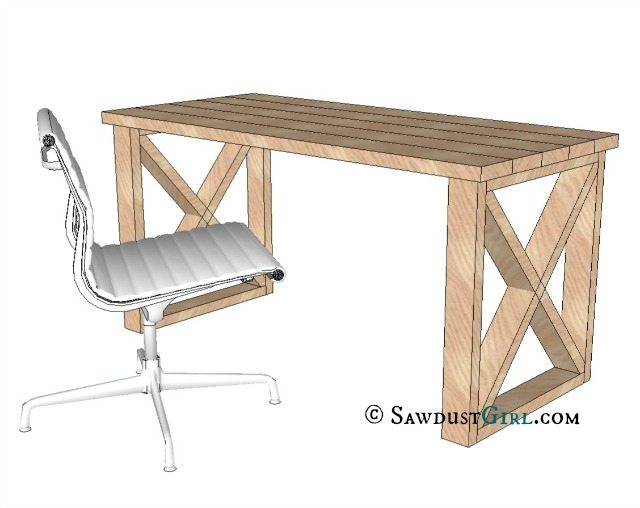 More plans you might like:
If you like this plan you might also like my plans for the X-leg Console Table and the X-leg Dining Table.