This DIY platform bed was a project I built for my son who just turned 10. I had his help designing it and it went together fast and didnt break the bank. But the best part is he loves sleeping in it and tells me that no monsters can fit under it!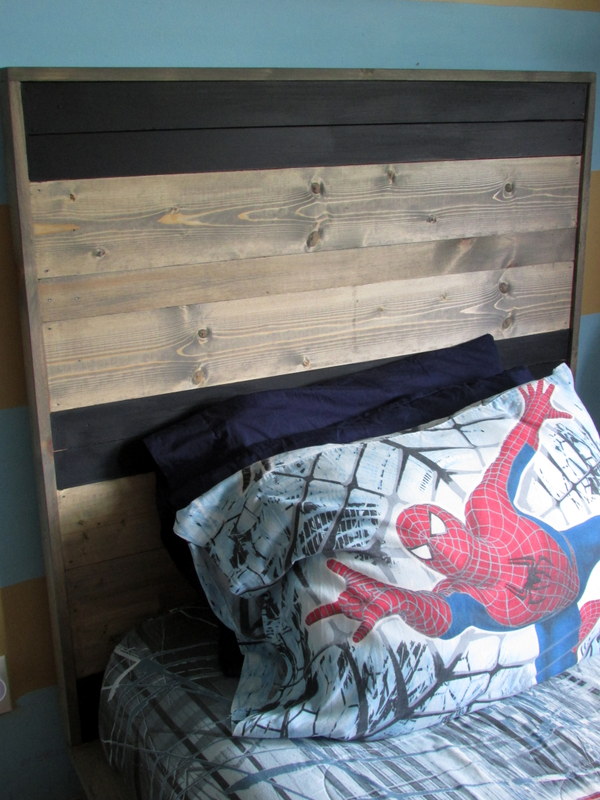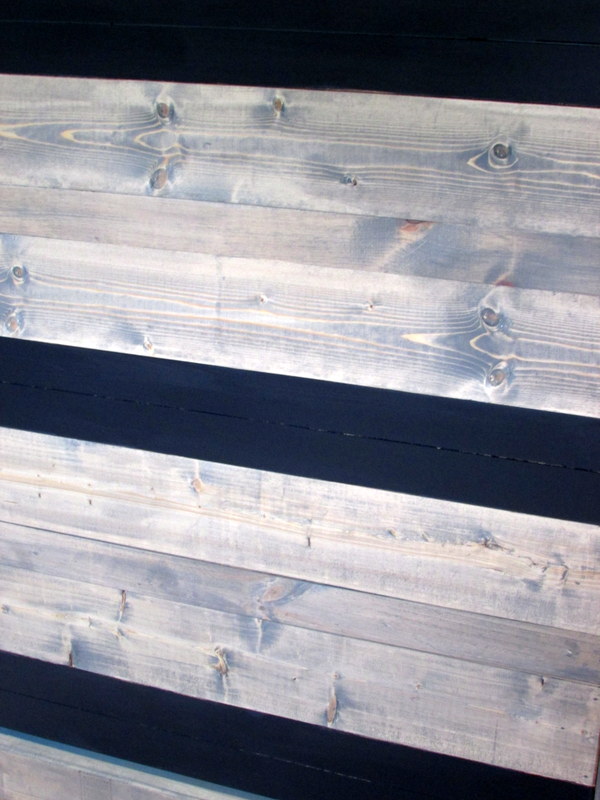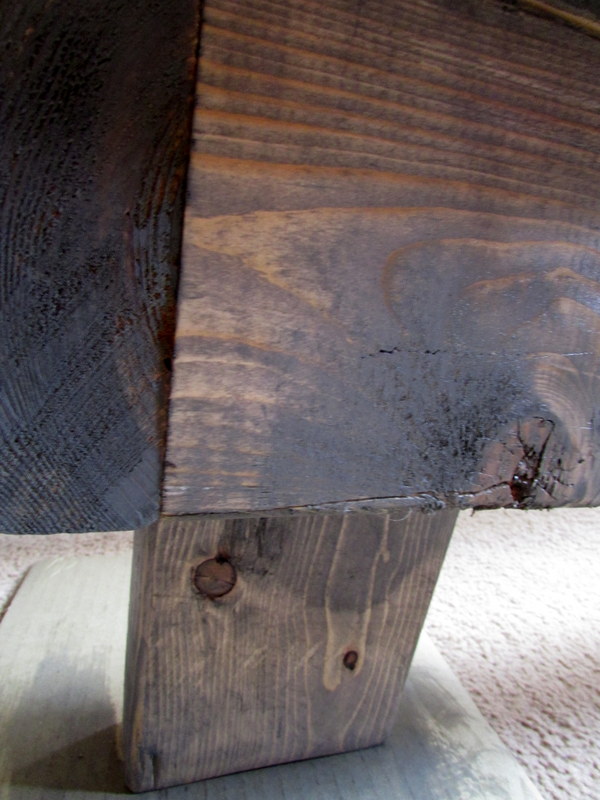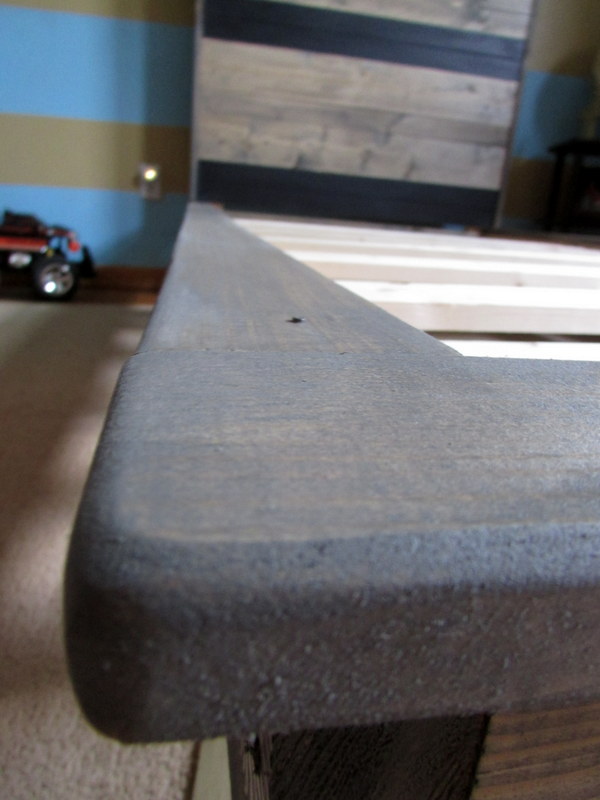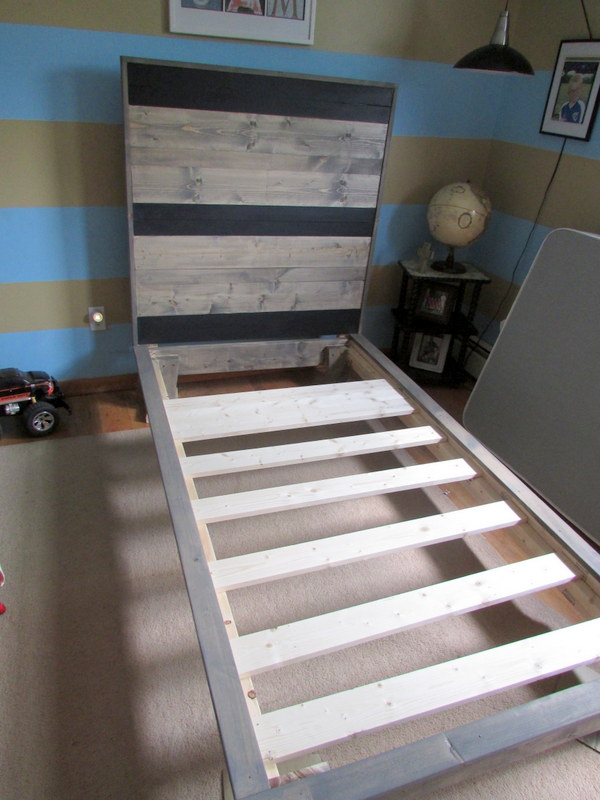 Who knew that even his "buds" like it too,not bad for an old gal with a saw? He thinks Im so crafty! lol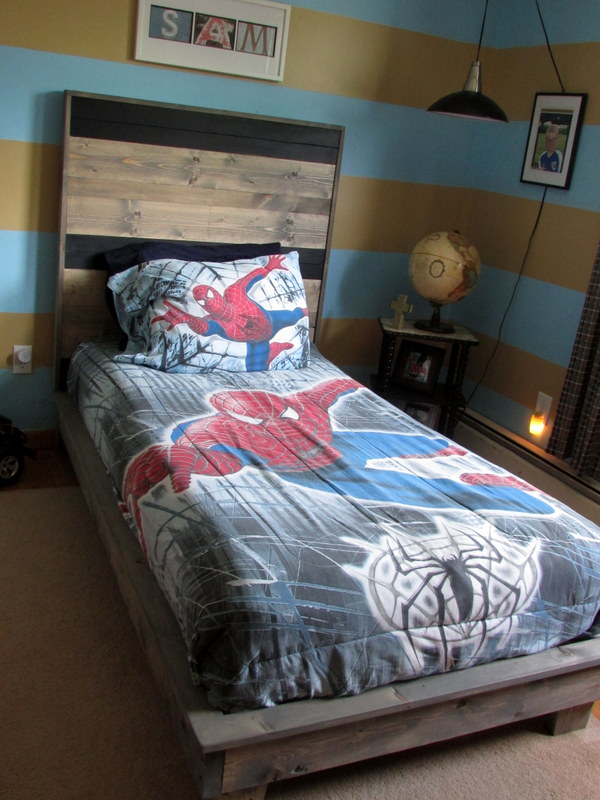 Sandra here:  And well he should think you are crafty!  This is great.  I love how you stained some of the planks darker — it adds visual interest and makes the project even more unique.  I'm also digging the striped walls and the little peek of curtain fabric I can see.  Looks like a super cool boy's room for a very lucky boy.  Great job!