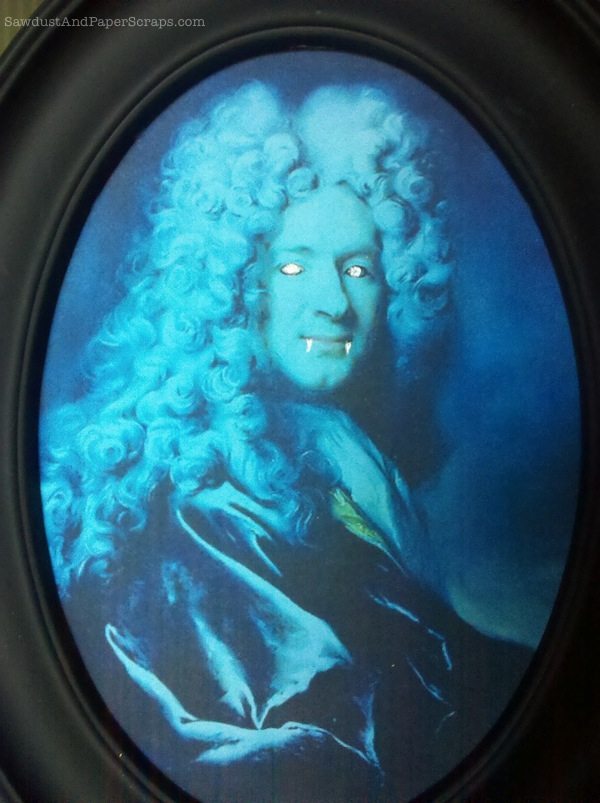 Take any print or photo and transform them into Glowing Eyed Portraits in one simple step.  It's so easy and super cool!


When you look at these pictures straight on, they look normal.
But check out what happens when you tilt them so they reflect some light!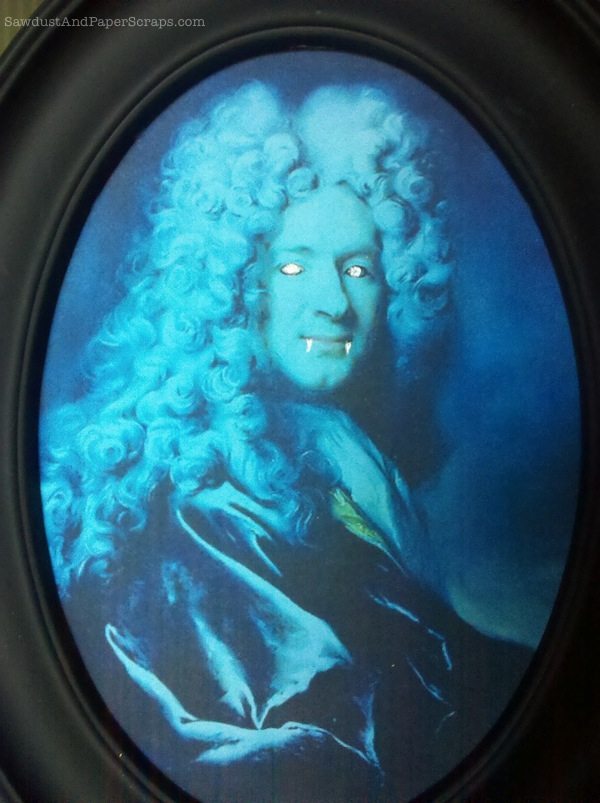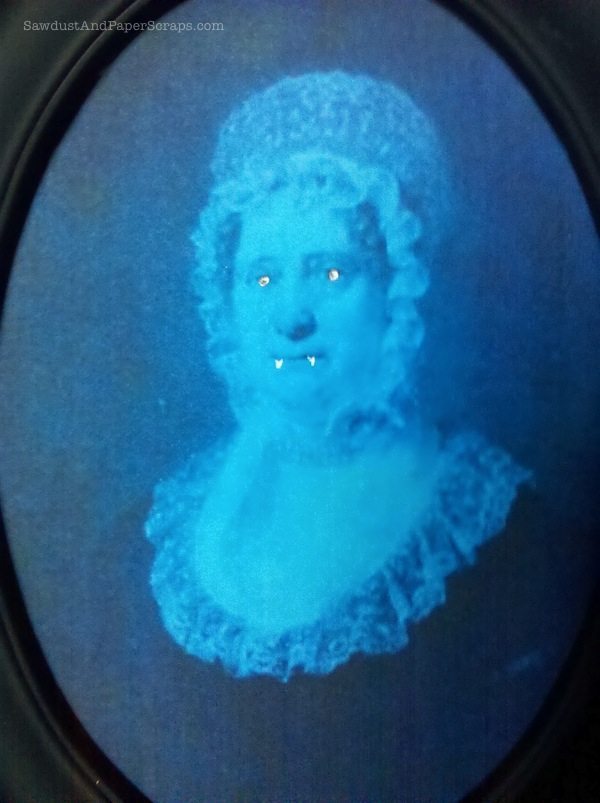 1.  Print a photo of yourself or an old portrait off the web (I tweaked the color to make it spooky).
2.  Use a silver gel pen to lightly color in the eyes.  You can also draw fangs if you feel so inclined.
Draw lightly so you don't make indentations.