I wanted some really large wood spheres as a decorative accent.  I found some iron ones that were almost $200 each so  I thought I'd try my hand at wood bending.  It turned out to be quite easy and I got two large, 24″ wood spheres out of one $6 pine 1×3.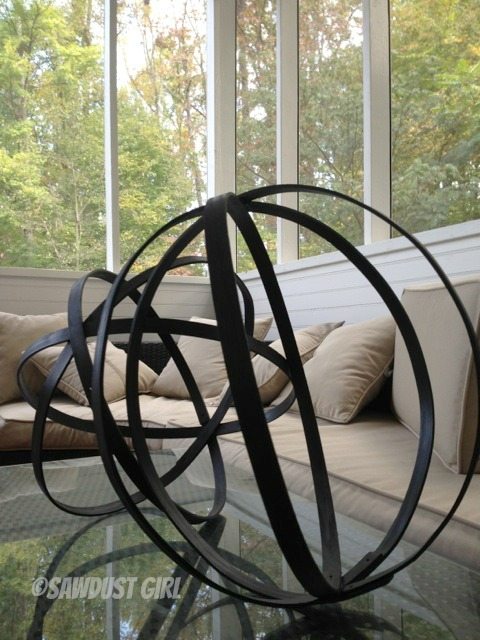 DIY Decorative Wood Spheres
To make my own strips, I used a table saw, thin rip jig from Rockler and cut a bunch of thin strips of pine from a 1×3.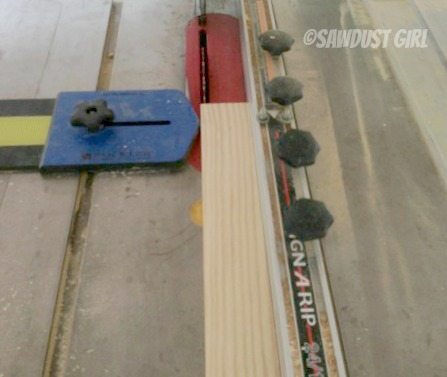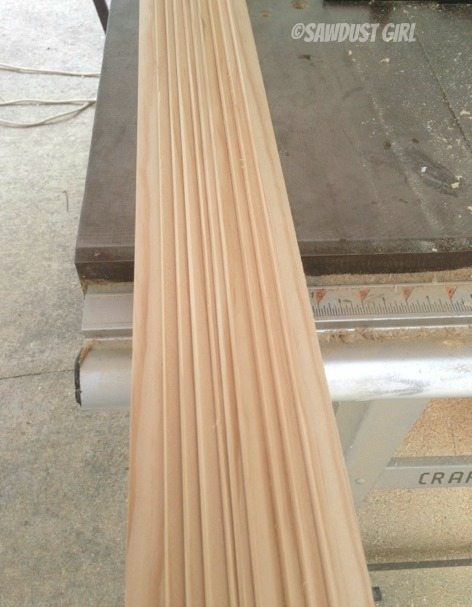 Wet the strips
I tossed the pile of strips on the driveway and sprayed them water; just enough to wet them throughly.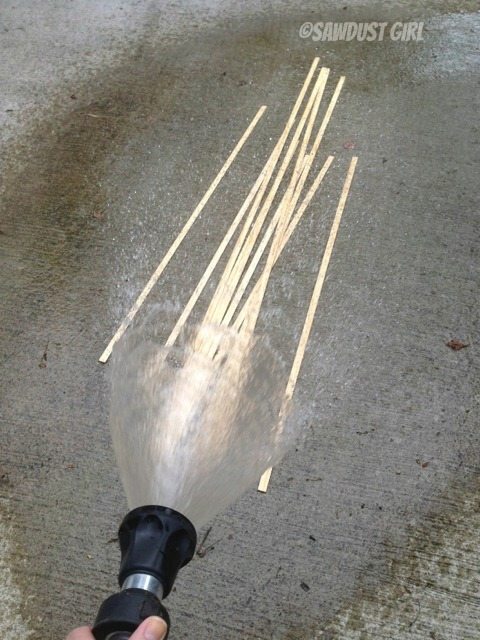 Shape to dry
Next I wrapped the strips around a circular object that was the right size…I had to search for just the right item.  Luckily I had a serving tray that was just right.  I clamped the ends to hold the strips in place while they dried.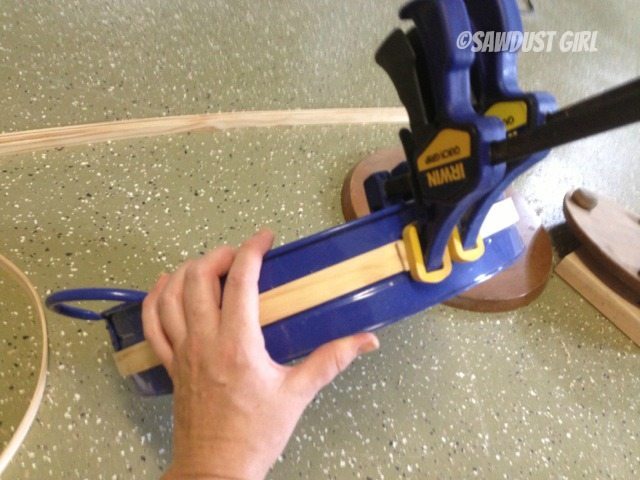 Glue up
Once dry, I glued and clamped the wood strips into a circle and let the glue dry.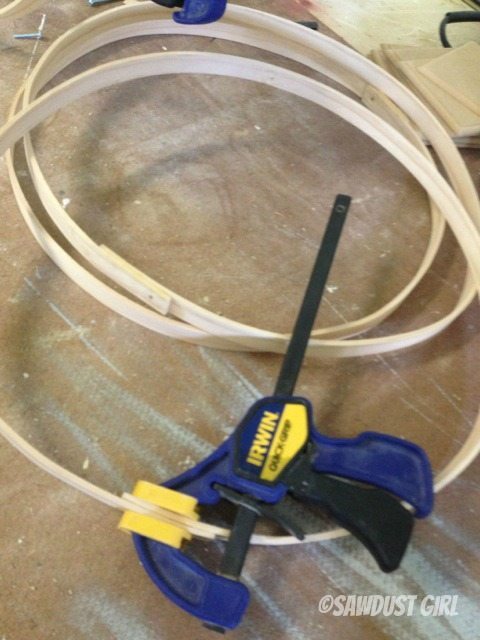 Then I glued the circles together creating a sphere.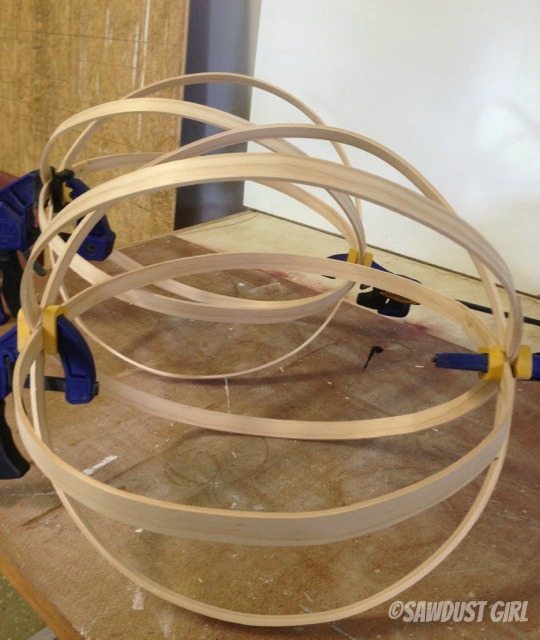 Paint
I painted my spheres with a brush…spray paint would probably be easier but I didn't have any and I did have paint in a can…so that's what I used!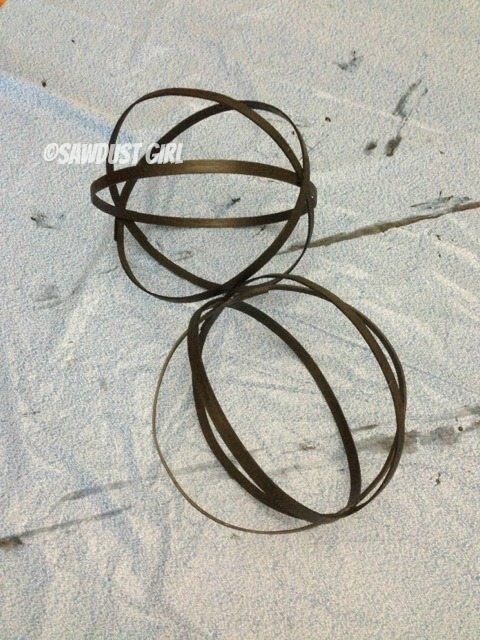 Use and enjoy!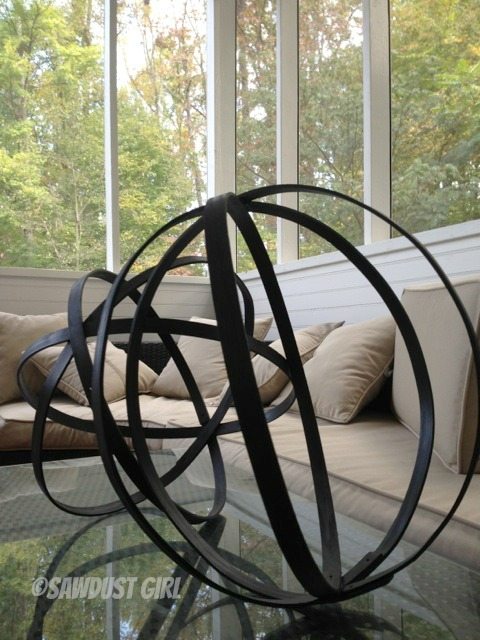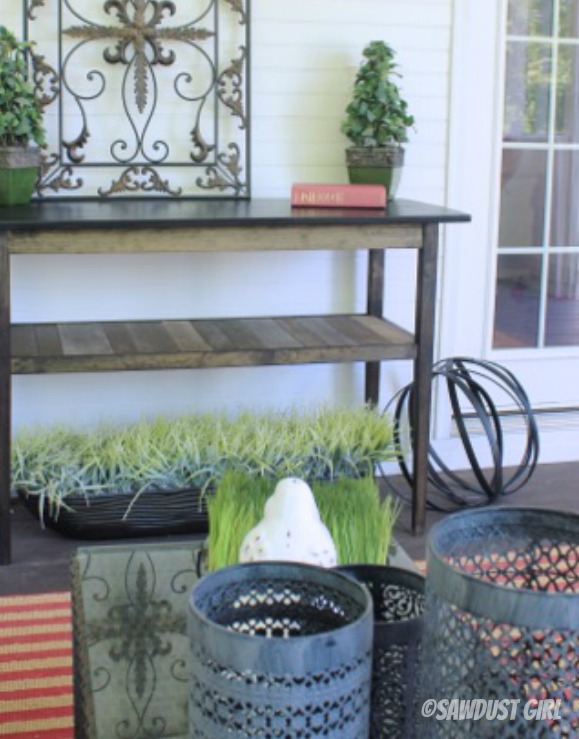 And if you want to make this console table, it's easy and cheap too!  Check out my other project tutorials and free woodworking plans.