Today I'm sharing easy woodworking plans for a tall bookshelf with adjustable shelves.   The height in this plan is 72 3/4″ but you can modify to suite your needs.  You can build one bookshelf for about $75.
This plan used a rabbet cut into the bookshelf sides to hide the cabinet back.  It's easiest to cut on a table saw if you have a long out feed table. If you don't you could use a plunge router or a circular saw and rip guide with the blade set to cut into the material only 1/4 – 3/8″ deep.  Refer to my Dado (and Rabbet) Cabinet building post.
If you don't feel comfortable with the rabbet, simply attach the back panel to the bookcase back and adjust your face frame to extend 1/4″ on each side to accommodate a side panel to hide the side of the back panel as shown in my Faceframe post.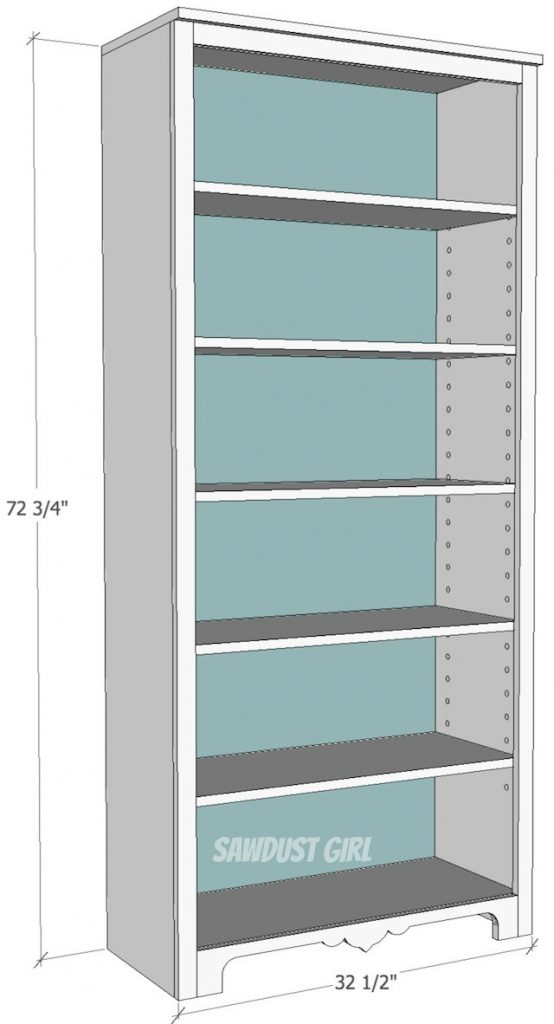 Tall Bookshelf with adjustable shelves
Materials
pocket hole jig and 1 1/4″ pocket hole screws
wood glue
1×2 pine or poplar for faceframe
1/4″ backer material (beadboard, plywood or masonite)
34 x 13 1/2″ solid wood piece for bookshelf top (pine or poplar)
1 sheet of 3/4 plywood or MDF cut as shown below
If you want a taller  or shorter bookshelf you can modify the sides to whatever length you like.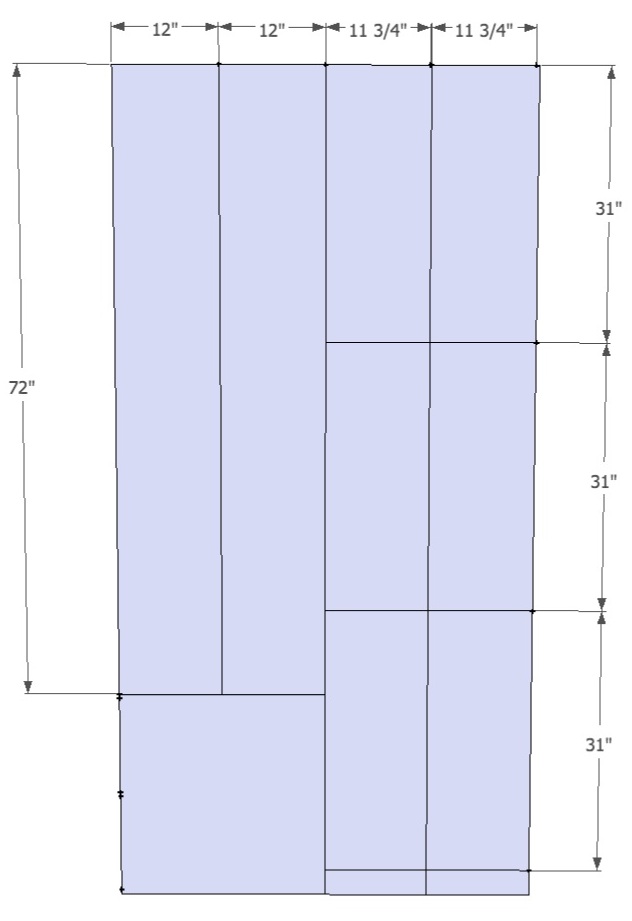 Step 1:  Prepare Sides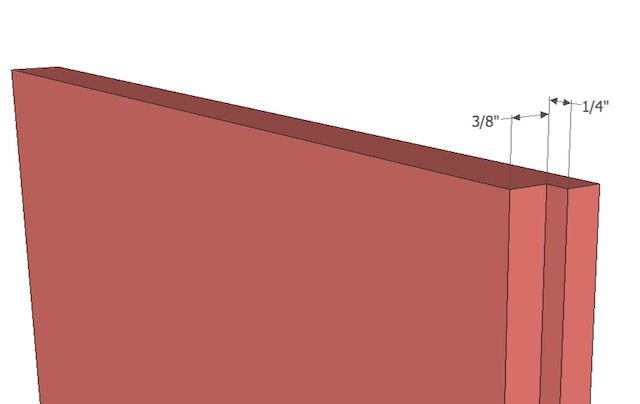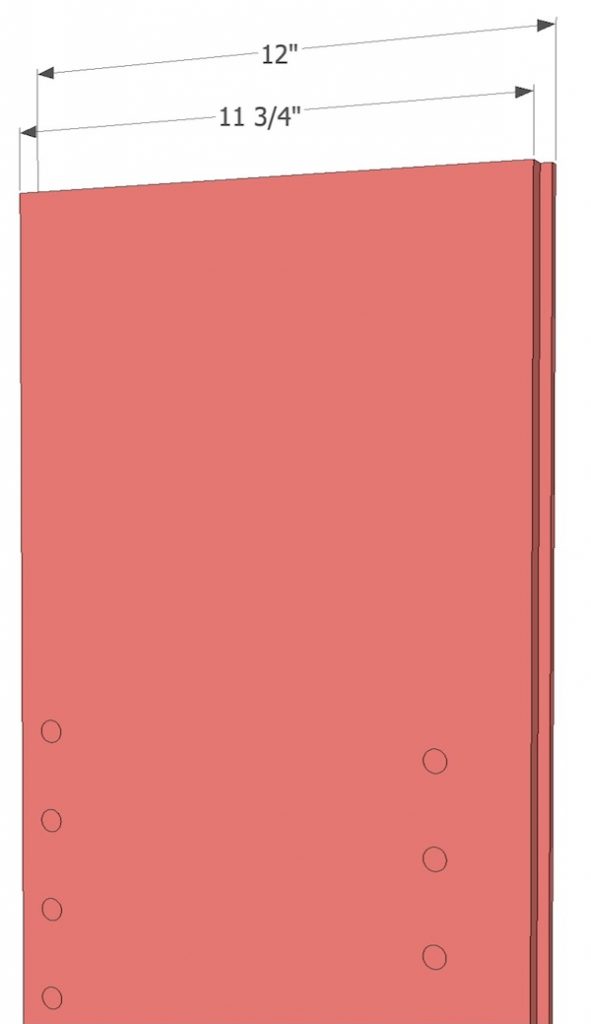 Step 2:  Attach top and bottom to sides
Bottom should be located up 3 1/2″
Use pocket hole screws from the bottom of cabinet so screws are hidden on the inside of bookcase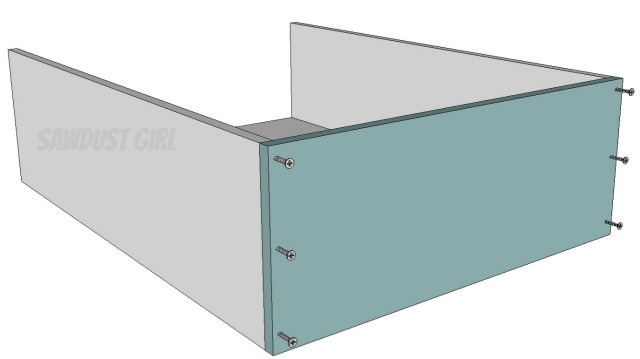 When drilling pocket holes, drill 3 holes on on the front of the shelves (top and bottom pieces) too to attach to face frame.
All pocket holes and screws should be hidden from the inside of the bookcase
Make sure all pieces are flush on the front so the rabbet is open in the back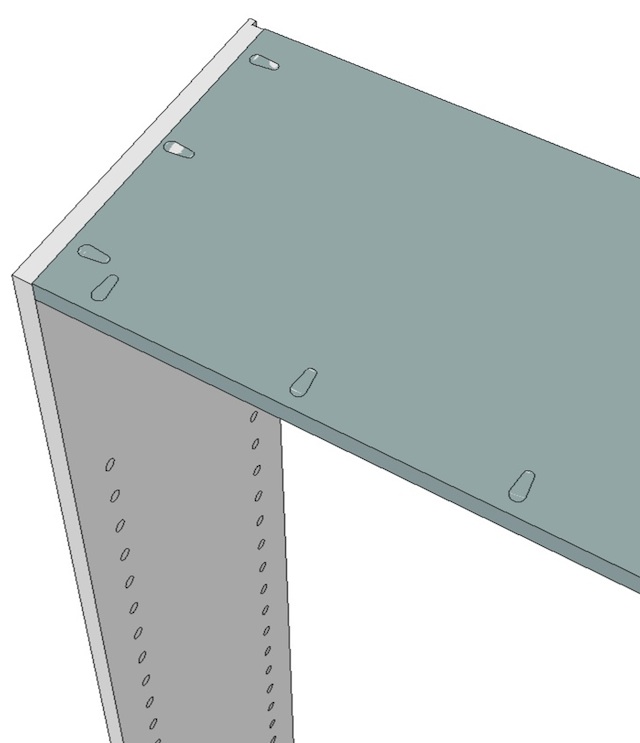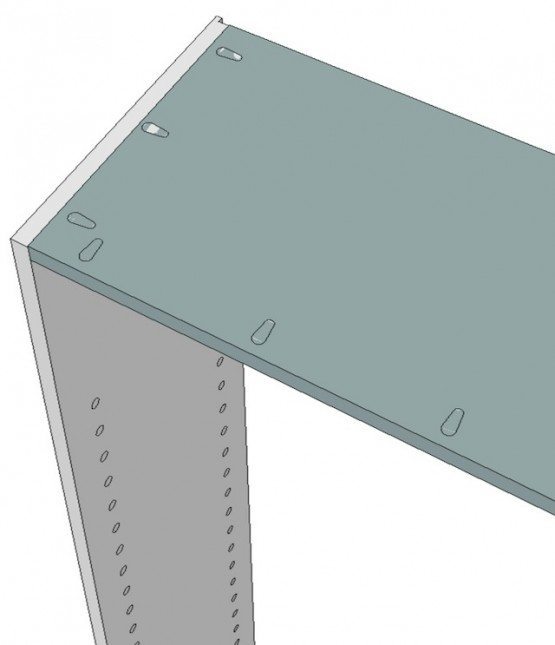 Step 3:  Build and attach Faceframe
Use 1×2 for sides and top
Use 1×4 for bottom.  You can leave straight or cut a decorative pattern into it.
Use pocket holes to construct
Attach with wood glue and brad nails on styles, pocket holes on top and bottom.  Or you can use biscuits. (Build and Attaching Faceframe Tutorial)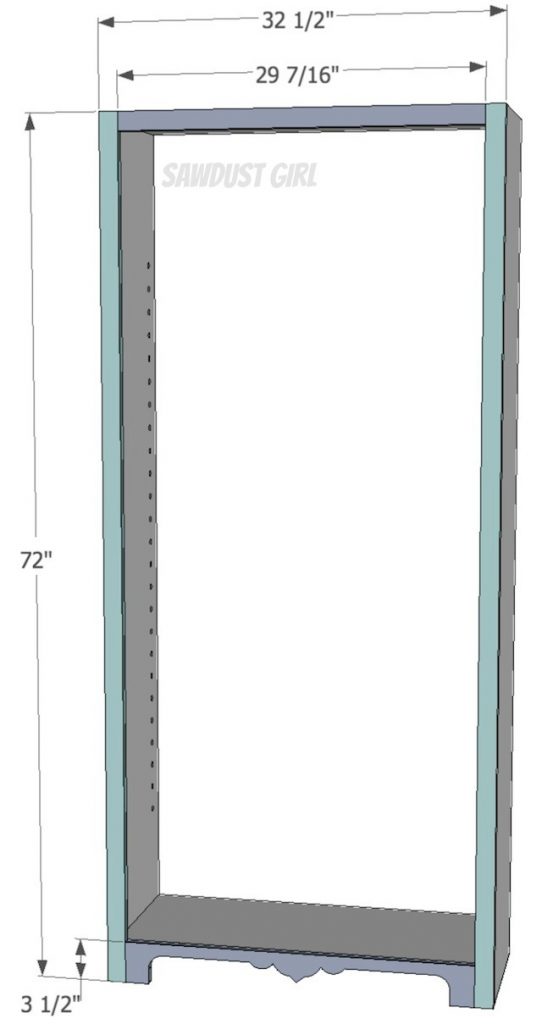 Step 4:  Attach back panel
If you cut rabbets into your sides, insert panel into that recess and nail or staple in place.  Be careful to keep fasteners IN the wood.  🙂
If you didn't cut rabbets, adjust your back panel to extend across the whole back and adjust face frame to accommodate side panels that will hide that visible back.  (Cabinet Building Basics Tutorial)
Make sure you measure your actual cabinet and size your panel correctly.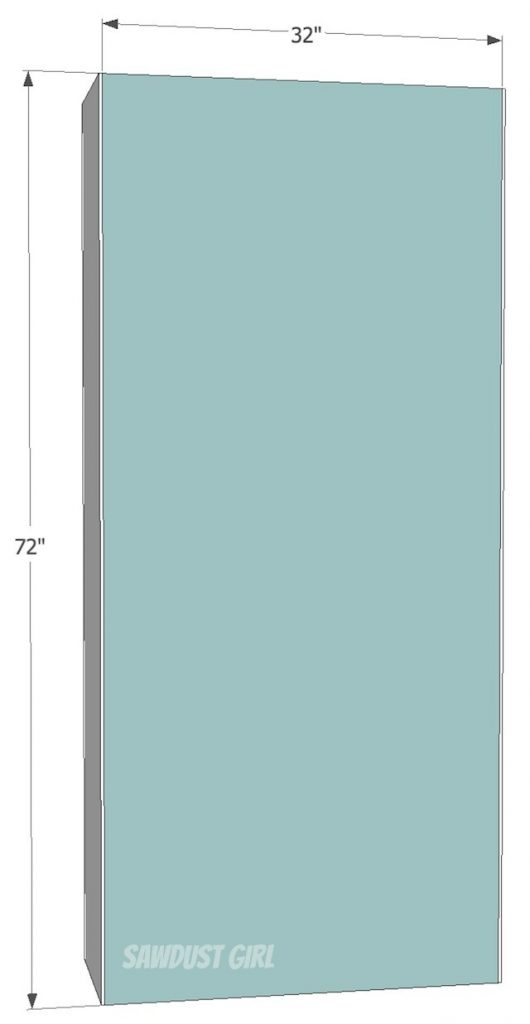 Step 5:  Attach Bookshelf Top
Use a piece of solid wood to cover the bookshelf.  It should be flush with the back but extend over the front and sides by about 3/4″.  It will add dimension and interest as well as your pocket hole screws that are in the top.
Step 6:  Add shelf pins and shelves
cover the front of your plywood shelves with edge banding to hide the plywood layers or you can fill and sand really well and paint.
Finish and enjoy!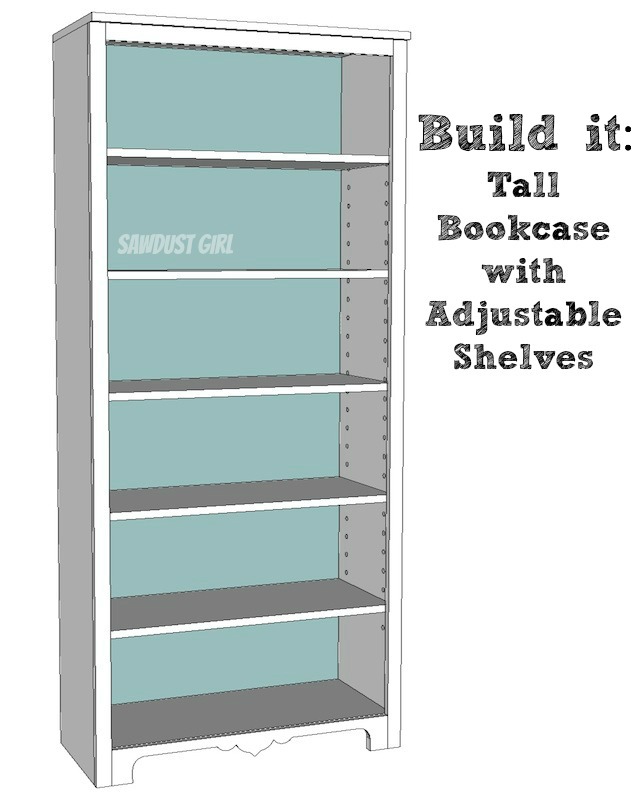 Refer to Cabinet Making 101 section for additional tips, tricks and techniques.