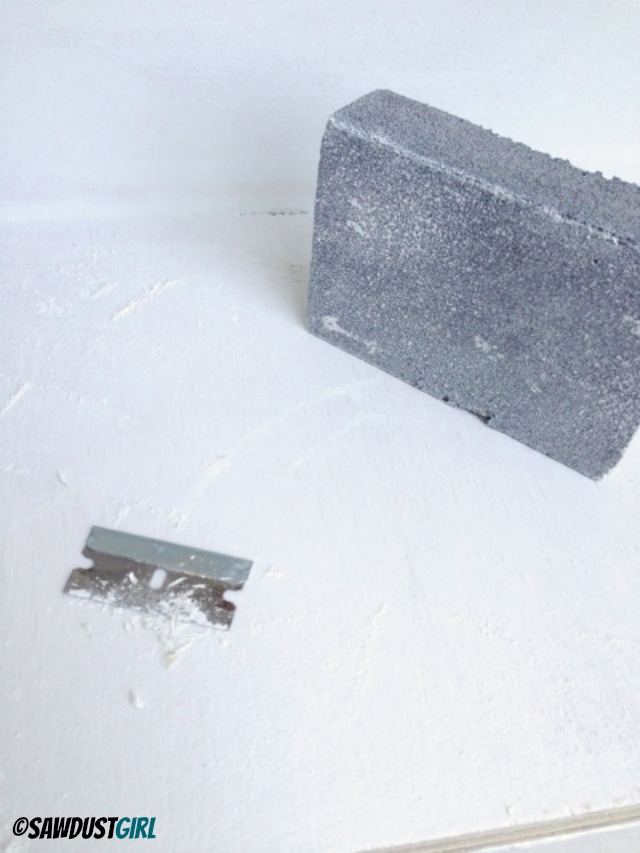 Once in a while when I'm priming or painting cabinets or furniture, I'll finish up thinking I just applied a perfect finish to my masterpiece…only to discover at some later date that there are a few imperfections. Lighting has a lot to do with these discoveries which is why using a work light to illuminate your piece while you paint is so important.  But sometimes you find imperfections in your paint job, regardless of how hard to tried to do a perfect job.  So what to do when you find these drips and lines?
 How to remove paint drips and lines when painting cabinetry and furniture
If you've only put on primer, imperfections generally sand out pretty well.  Give them a good sanding and see if that takes care of it.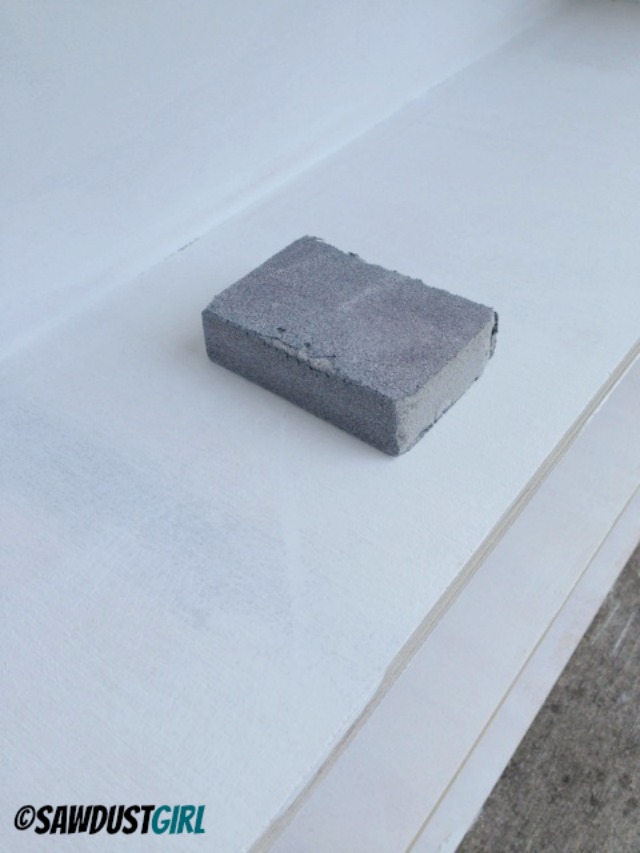 If the sanding didn't smooth it out completely move on to the next fix.  This is what I do if I'm working with PAINT.  Paint has a plastic ingredient in it that gives it it's sheen (shine) and that does not sand well.  If you've ever tried to sand paint, you've probably noticed it just gunks up you sandpaper really quickly and it ruins the sheen where you've sanded so you have to touch up paint in a fairly large section.
It's easier to use a single sided razor blade to scrape off the drip, glob or line.  You have to hold the blade at just the right angle and you have to go by feel to get that angle right.  Too shallow of an angle and the blade will just go up and over the imperfection and not "cut" anything, but too sharp of an angle will gouge your wood.  So just go slow and feel it out.  When you get it just right, you should be able to scrape off the imperfection while the blade glides over the surrounding paint without causing much damage to that area.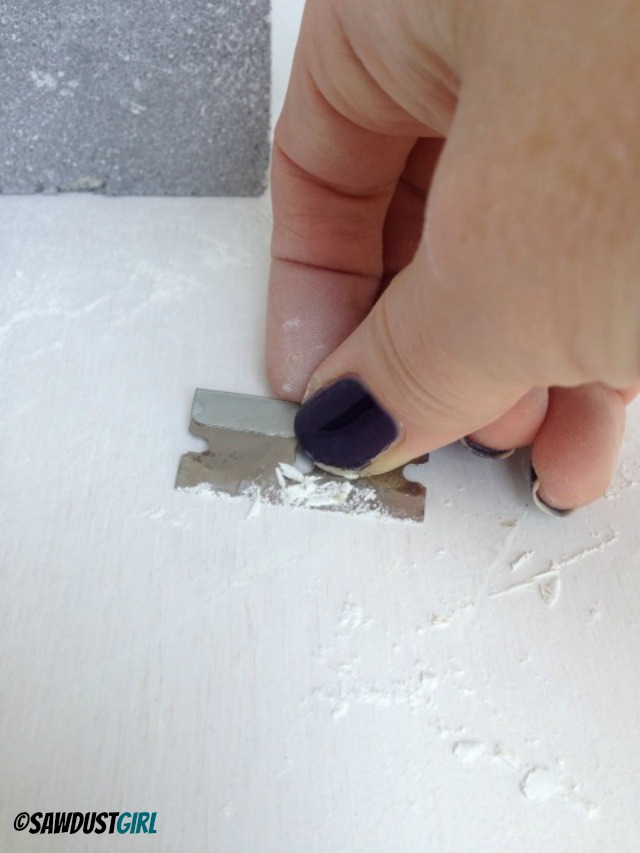 Whatever you do, don't ignore imperfections in primer thinking your paint will cover it up!  Because of the sheen in paint, imperfections only become more obvious, even if you are only using a satin finish that has very little sheen.
Take care of imperfections before applying your final finish layer.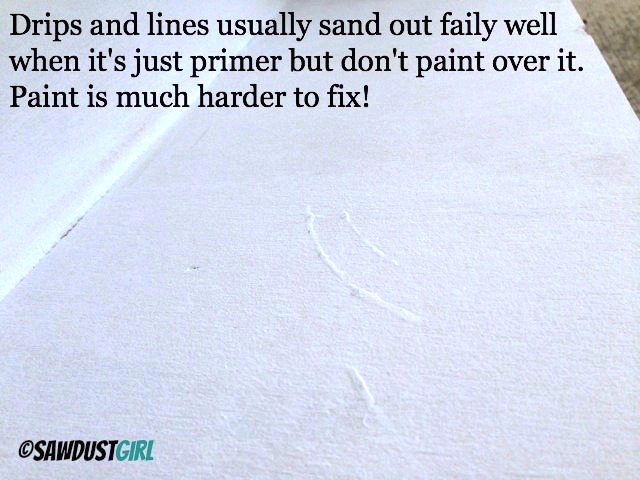 Imperfections are harder to fix in paint than in primer but it's still not the end of the world.  Just get your razor blade and sanding sponge and spend about 5 minutes fixing it.  If you don't, it'll probably haunt you every time you walk by because you KNOW it's there — taunting you!  🙂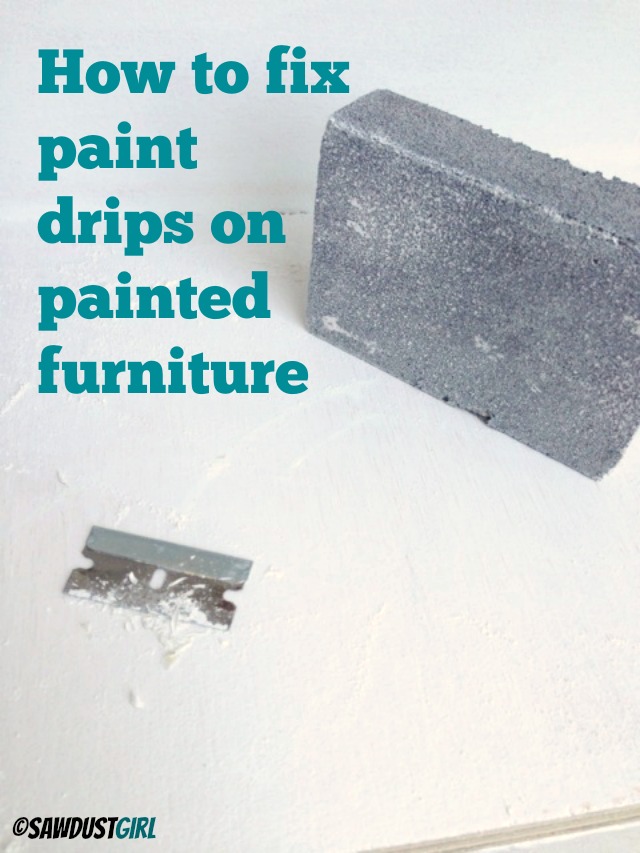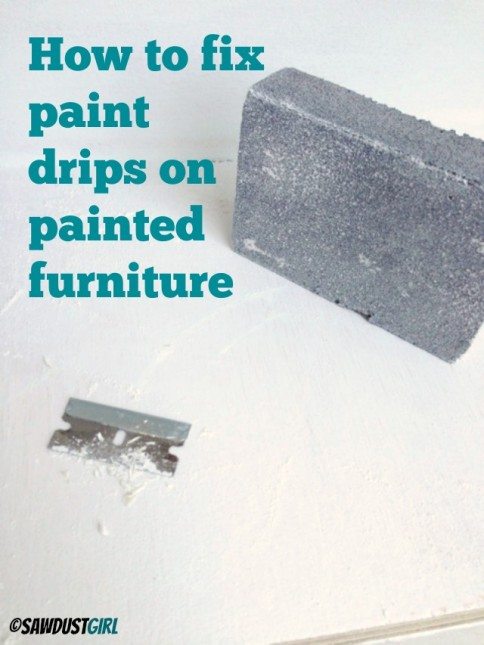 Did you find this tip helpful?  You might also like these other Painting Tips!