There are a few weeks during the Fall when I can leave my shop doors wide open! I enjoy the sunlight and sounds of all the animals that live in the woods around my shop. Then it gets cold. When it gets too cold in my shop, I can't work safely because gloves and saws don't mix. Nor do frozen fingers and saws! Last year I didn't have HVAC in my shop. I wore sweaters, hats and did jumping jacks to warm up. Which wasn't productive because I had to warm up every 30 minutes. This post is sponsored by Trane.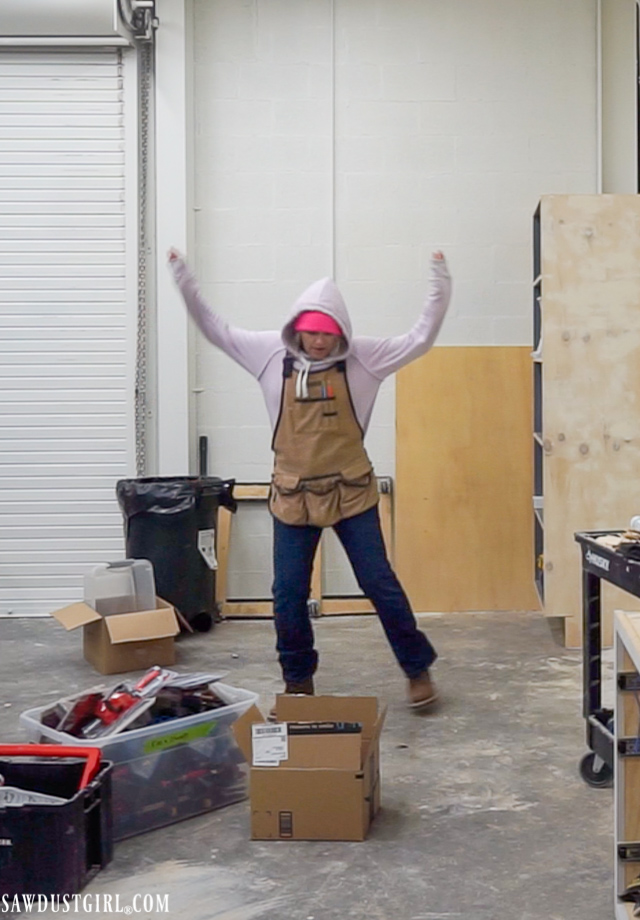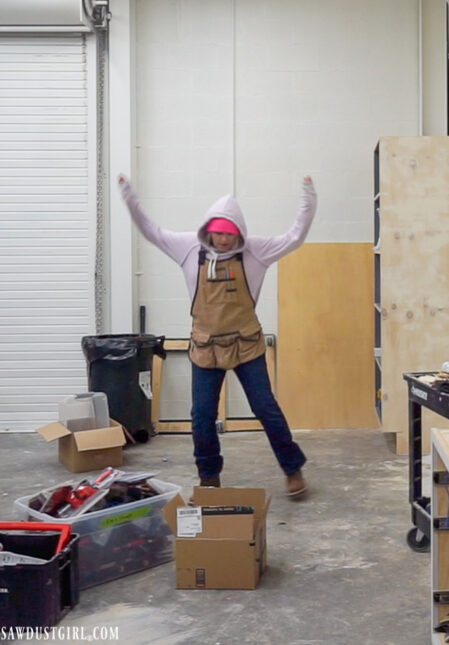 This year the whole shop is tricked out with Trane HVAC systems and I want to make sure my shop is winterized to keep the warm air IN and the cold air out!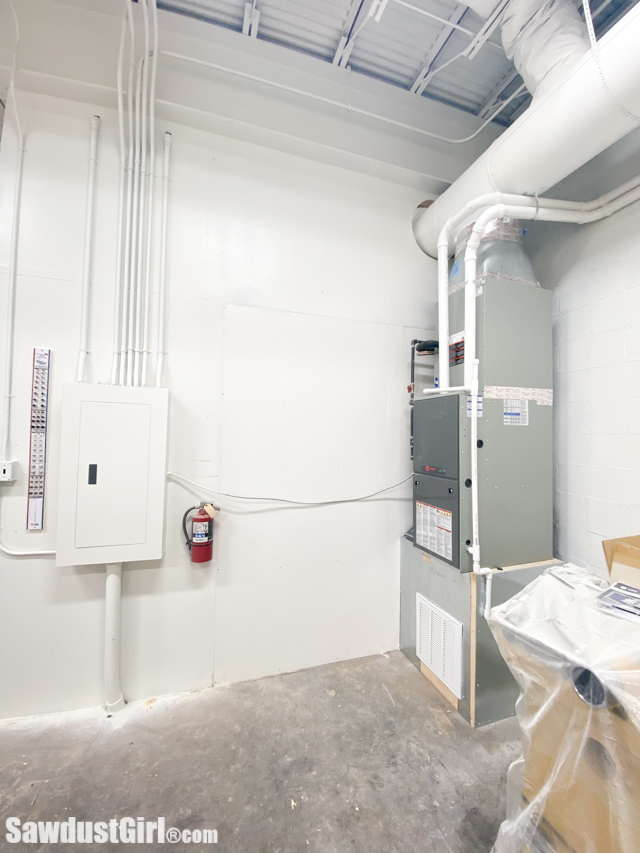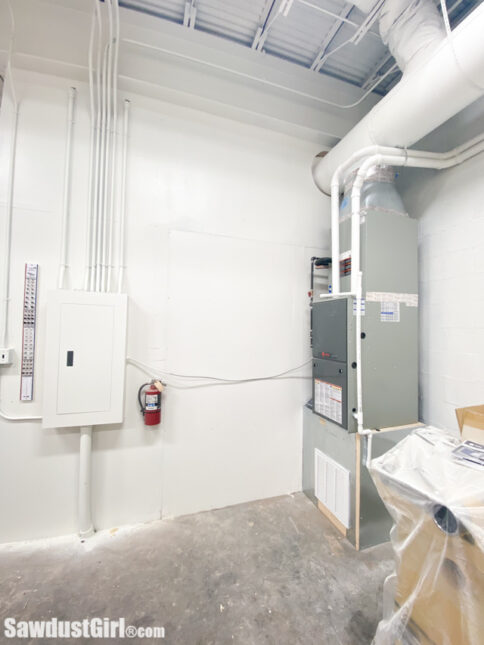 Winterizing
There are several relatively simple steps you can take to winterize your home. Most of these are inexpensive and can be done by anyone with little DIY skills or experience.
Check Doors and Windows for gaps and air leaks
Fill cracks and gaps
Schedule your HVAC Fall maintenance visit
Weatherstripping on metal doors
My workshop has three metal entrance doors. One is the new one I had installed in the back room and recently added weatherstripping to it. This was a new experience for me. Weather stripping for metal doors is also metal and secures to the surface of the door frame.
Door Threshold
I also installed a threshold to stop air from leaking under the door. Metal threshold into concrete floor. I'm learning all sorts of new tricks.
Fill Cracks and Gaps
The whole building is supported by metal beams, pillars, columns and joists. Then the structure is filled in with other materials. The second level has a concrete floor so there's good insulation and sound buffering between the 1st and 2nd floor. However, there were gaps on the perimeter walls where the air could flow freely between floors. I sealed those gaps with expanding foam to keep the conditioned air from the 1st floor, IN the 1st floor.
Once we finish building out this second level, it will get its own HVAC system and then both levels will be comfortable and homey!
For now, I just need to keep the cold air from upstairs and outside off of the main floor so I can work comfortably through the coming cold season!
Set Thermostat
My Trane systems are so efficient, my electrical costs only went up by about $50/month. That's going from no HVAC to cooling my entire 3,200 sq/ft shop throughout the hot summer months! With winter approaching, I don't have to change the ComfortLink thermostats because they are set to keep the temperature within a range (of my choosing). If it needs cooling, it cools. If it needs heating, it heats.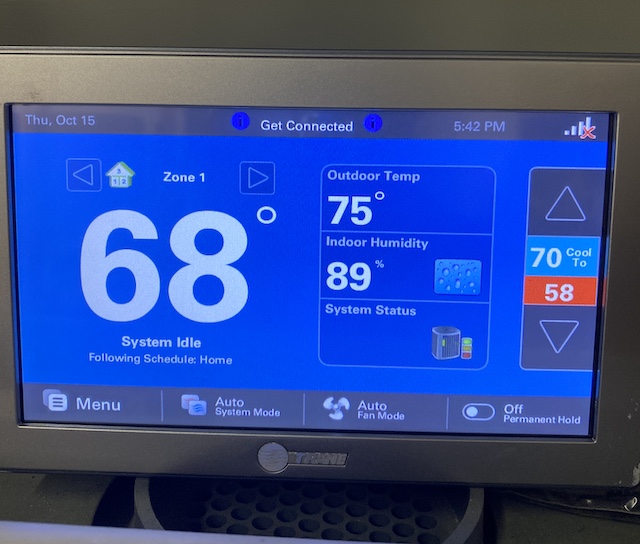 This will be my first winter in this shop with HVAC and I'm thrilled that I won't have to thaw out my hands with a little space heater!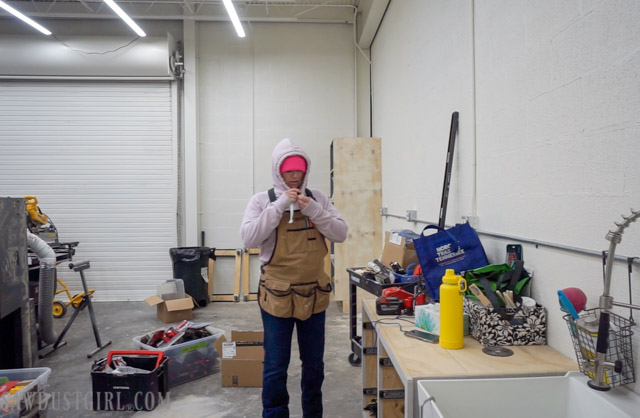 I hope you all are enjoying the autumn weather while staying safe! I'll see y'all very soon!
Huge thank you to Trane for being a Platinum sponsor of the B&B and helping me create a comfortable place to work and teach!