Whether painting walls or cabinets, it's important to take a few minutes to prep a new paint roller before using it for the first time.  Otherwise you can end up with a lot of little fiber hairs stuck to your new paint job…which totally sucks.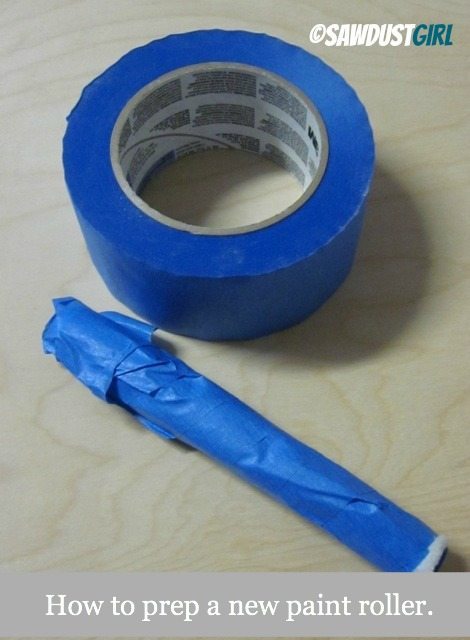 When painting cabinets I use a mini roller with 1/4″ nap to get a smooth surface.  They are recommended for walls (you know, for hard to reach areas…) but I like them for cabinets and furniture too. My "paint guy" was surprised when I went in to buy them.  He asked, "Don't you end up with little particles all over in your paint?"
Well no.  No I don't.  And this is why…
I wrap new rollers (that I'm going to be using for furniture or cabinets) with painters tape before I use them.
Then I pull the tape off, and with it comes all the loose hairs.  Do this a couple times (with new tape) until the tape comes off clean and then you're good to go…paint!
Did you find this tip helpful?  You might also like these other Painting Tips!